When most people think of Rap music, one of the first things that comes to mind is probably not sad songs.
Because a lot of what gets played on the radio, tv, and streaming services tends to be about partying, living a gangster lifestyle, or ego-driven songs such as rap battles.
But sometimes even rappers slow down for a minute and reflect on the darker side of life, though you're more likely to find the songs tucked away on albums than released as singles.
And that's a good thing because I think Rap lends itself really well to sad songs and it's nice for a genre to have some variety in the subject matter.
And these aren't just songs about "Oh poor me, I'm having a bad day" stuff either.
Rather these tracks demonstrate one of the positive aspects of music for those who choose to use it: being a voice for change by getting people to think about problems that plague our society.
Some of these social ills include poverty, teenage pregnancy, children growing up in single-parent households or with no parents at all, death due to crime (including innocent bystanders), and more.
And I admit some of these songs can be pretty rough to listen to so maybe they are best in small doses.
But then again, sweeping unsavory problems under the rug isn't how you make progress in life.
And if a song makes you feel uncomfortable, maybe you should think about how you could make a difference.
But I'm not here to preach, so if you're ready to experience the "other" gritty side of Rap, these are the songs that I think you should start with
1. Can-o-Corn – Coolio
This track off of Coolio's debut album deals with issues of poverty, specifically how it affects children in low-income households.
Because a lot of habits and moral codes are formed when we are young and being hungry all the time can lead to stealing.
And the titular can of corn doesn't satisfy his hunger but that's too bad because "That's all the **** that we had in the kitchen".
There is a bit of a silver lining near the end of the song as Coolio states that having lived through a less-than-ideal childhood has had some positive effects on him.
Because when it comes to his own children he vows not to let the cycle repeat itself.
Written by: Artis Ivey
Year Released: 1994
Album: It Takes a Thief
2. Toilet Tisha – Outkast
This track is a real tear-jerker about what it's like when tragedy strikes in the community.
And the music is slow and funky almost like someone dosed you with ketamine, adding to the somber tone of the song.
It's pretty rough stuff. A 14-year-old girl who can't deal with her family finding out that she's pregnant decides to take the only horrible option that she can think of.
And teenagers are very vulnerable, still trying to make sense of the world and feeling like there is a huge gulf between them and their parents or other adults: "You see Tisha had issues and her decision-making skills were still in it's early stages".
Luckily there have been some attempts to tackle this issue with youth mentoring programs like Big Brothers Big Sisters of America, but you don't have to be part of a formal group to make a difference in someone's life.
Written by: André Benjamin, Antwan Patton, and David Sheats
Year Released: 2000
Album: Stankonia
3. I Can't Go to Sleep – Wu-Tang Clan feat. Isaac Hayes
With Ghostface Killah and RZA providing the raps and Isaac Hayes singing the chorus refrain this track will hit you right in the feels.
And I like that Wu-Tang Clan shows some respect for the older generation of musicians by bringing Hayes (best known for the theme from Shaft) in for a track.
The song's lyrics deal with not being able to turn off your brain and stop thinking about all of the tragedies and injustices that people have to live with, especially in the African American community.
But Hayes' chorus gives a counterpoint with a positive pep talk that "The power is in your hands.
Stop all this crying, and be a man".
And the raps are really something to be admired for the amount of emotion that the emcees put into their voices.
But this is a Wu-Tang Clan song after all. Can you really expect anything less than greatness?
Written by: The RZA and Isaac Hayes
Year Released: 2000
Album: The W
4. I'll Be Missing You – Puff Daddy feat. Faith Evans and 112
Puff Daddy apparently had a thing for using older Rock songs in his tracks, doing Come With Me over Led Zeppelin's Kashmir and this song which uses The Police's Every Breath You Take as the base.
And this song, which was a tribute to rapper Notorious B.I.G., got Puff Daddy in legal trouble with The Police.
Now it was a big hit and made tons of money, but before you call it a cash grab exploiting the death of Biggie, it was a touching song about the loss of a friend and husband.
Because Faith Evans was married to Christopher Wallace (Biggie) and Puff Daddy was a business associate and friend.
So I'm glad that this song was written (no matter who got the royalties) because it really shows the more sensitive and human side of Rap.
Written by: Faith Evans and Todd Gaither
Year Released: 1997
Album: No Way Out and Tribute to The Notorious B.I.G.: The Soundtrack
5. Tha Crossroads – Bone Thugs-n-Harmony
Another tribute to a rapper who was gone too soon also shows that brotherhood runs deep in the Rap industry.
This one is written about missing Eazy-E of N.W.A. fame and others and takes a religious approach to discuss salvation and God's judgment upon death.
The concept of crossroads is symbolic in African American Hoodoo culture but I'm not an expert in the field and here I think the allusion can be simplified to the point of passage between life and death.
And the music? Well, the "harmony" in the group's name is no joke because these guys could rap in a melodic way that most other rappers don't (or can't).
That's not autotune you're hearing; that's just experience and skill!
Written by: Tony-C, Bone, and Tim Middleton
Year Released: 1995
Album: E. 1999 Eternal
6. Brenda's Got a Baby – 2Pac
This song is particularly raw and its examination of teenage pregnancy is just brutal.
And before you turn a deaf ear to it, consider that it was inspired by a real-life event.
But if there's something positive that we can take away from this track, it's that sometimes we need to focus on the cause and not the symptom.
Because Tupac says that situations like this affect the entire community.
And lines such as "Brenda really never knew her moms and her dad was a junkie putting death into his arms" emphasize that these tragedies are cyclical.
So although it's hard to listen to, I believe that it serves as a call to arms that we need to step up and do better for our communities.
Written by: Tupac Shakur and Deon Evans
Year Released: 1991
Album: 2Pacalypse Now
7. 8 Million Stories – A Tribe Called Quest
8. Stan – Eminem feat. Dido
9. Keisha's Song (Her Pain) – Kendrick Lamar
10. I Feel Like Dying – Lil Wayne
11. Slippin' – DMX
12. Stray Bullet – Organized Konfusion
13. 911 / Mr. Lonely – Tyler, the Creator feat. Steve Lacy & Frank Ocean
14. Tearz – Wu-Tang Clan
15. The Message – Dr. Dre feat. Mary J. Blige and Rell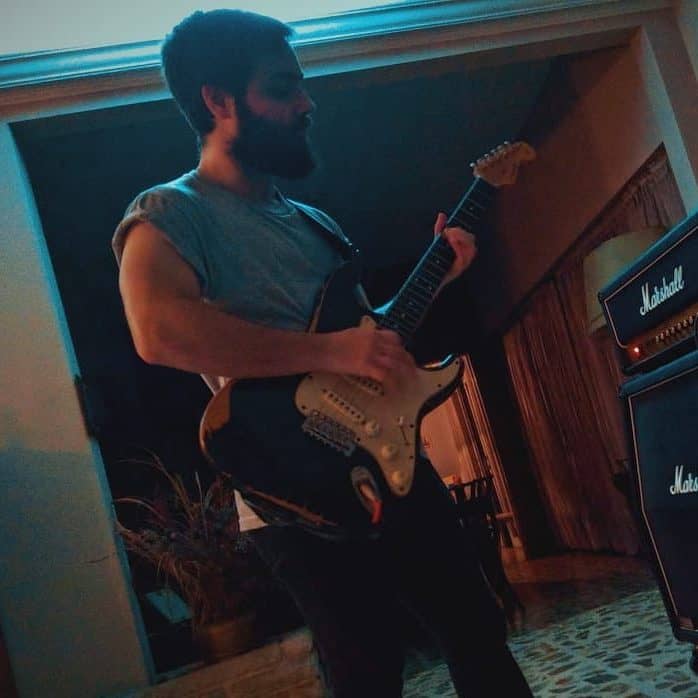 Hello there, my name is Ramiro and I've been playing guitar for almost 20 years. I'm obsessed with everything gear-related and I thought it might be worth sharing it. From guitars, pedals, amps, and synths to studio gear and production tips, I hope you find what I post here useful, and I'll try my best to keep it entertaining also.