Since ancient times, the female figure has been a source of inspiration for artists in various fields.
With the later arrival of rock music, countless songs were dedicated to women.
In recent times, not only men have been inspired by the love of a girl to compose songs, but also female artists have used music to spread messages of empowerment for women.
So, here is a list of some great songs about girls and we will give you a short description for each one.
1. Fat Bottomed Girls – Queen
To begin with, we have a famous song by an iconic band from all times.
Fat Bottomed Girls tells the story of a guy who knows a big dirty woman called Fanny.
Although this man meets many other women he can't forget about her and admits that heap big lady made a man out of him.
Besides, is a classic rock song among the best-known by Queen.
2. Hit Me With Your Best Shot – Pat Benatar
Pat Benatar is a worldwide artist because of her great impact in the 80s.
If we talk about songs about girls we cannot ignore this classic piece.
Hit Me With You Best Shot tells the story of a girl who sees the typical "bad boy", maybe for just one night.
Deep inside, the song is about self-confidence, and the title evokes something like "it doesn't matter what you throw at me, I can handle it".
3. Hollaback Girl – Gwen Stefani
The smash hit Hollaback Girl was released in 2005 and is part of the album Love.Angel.Music.Baby.
Although it is thought of as a response to a beef Gwen Stefani had with Cortney Love, the song encourages girls to face those who challenge them or speak ill of them.
4. Oh, Pretty Woman – Roy Orbison
Despite being released in 1964, this song became more popular in the 90s due to a live TV version Orbison performed.
Pretty Woman tells how a man admires a woman he crosses paths with.
The man can't believe that such a beautiful woman is just walking down the street. Basically, a story of love at first sight.
5. Big Girl (You Are Beautiful) – MIKA
Through this song, the Lebanese singer Mika boosts the morale of insecure big girls by telling them they are beautiful no matter how they look.
In 2007 this song sounded everywhere and quickly became a hit.
Mika was inspired by a documentary he saw about a US nightclub called Butterfly Lounge which was the first acceptance club for BBW in California. Besides, the singer already knew about how society affects women's life just because of their size.
6. Girls Just Want To Have Fun – Cyndi Lauper
Cyndi Lauper was a sensation in the 80s because of her extended fame and this song helped women from that time to reveal against the restriction of enjoyment in their lives.
As the title says, girls only want to enjoy and the song is still nowadays a feminist anthem.
7. Girl On Fire – Alicia Keys
Released in 2012, Girl On Fire was the first single of the homonymous album.
Such a great song that inspires people to leave behind things that hold them back, follow their passion, and everything that lights them up.
8. Grown Woman – Beyoncé
Up to this point, everyone knows the fantastic Beyoncé. In late 2013 she released her fifth studio album Beyoncé in which this song takes part as a bonus track.
In this album, the artist explored several themes such as feminism, sex, relationship issues, and love.
Grown Woman is about a lady who lives her life freely the way she wants.
9. 1973 – James Blunt
The mellow British singer James Blunt has captivated everyone's ears with his emotive songs.
In this opportunity, we have a piece published in the album All The Lost Souls in 2007.
1973 is about a girl called Simona who spent nights with him in nightclubs in Ibiza.
Although Simona was not a real person, is based on a real girl he met at that time.
10. Big Girls Don't Cry – Fergie
In this song, Fergie expresses the feelings that everyone gets through when facing a breakup.
The title is in a way ironic because although she is a grown woman, she feels scared and cries, not only for herself but also for the other person.
11. Woman – Wolfmother
Wolfmother is an Australian rock group that became famous thanks to this wonderful song.
In Woman the singer talks about a girl that truly understands him and he is in love with.
12. Uptown Girl – Billy Joel
Here we have a classic, known and sung by loads of people since its release.
The inspiration came to Billy Joel when he was recently divorced and such beautiful girls wanted to date him.
The song is about a high-society woman who is looking for a downtown man like him.
Eventually, the girl would realize the guy is not as tough as thought but that's just because he is in love.
13. Titanium – David Guetta Ft. Sia
Along with Chandelier, this song brought Sia to worldwide fame. In 2011, David Guetta made a musical collaboration with Sia and they gave life to this incredible piece.
Titanium is a strong song that builds in crescendo until it explodes in the chorus.
The track is about standing up in spite of adversity and the hard knocks of life.
14. Material Girl – Madonna
In early 1985 the singer Madonna published Material Girl, a track that became a hit in a really short time.
Madonna liked the idea of the song because was similar to what she was experiencing in her life at that time.
This provocative song has as its main concept materialism, the idea of living without worries but having a life full of riches.
Together with Like A Virgin, this song turned a young Madonna into a pop music icon.
15. American Woman – The Guess Who
Although many people know this song because of Lenny Kravtiz's cover, the original version was made by the Canadian group The Guess Who. Released in 1970, the song was as popular as in the 2000s when Kravitz appropriated the piece.
Incredibly, American Woman was one of the most misinterpreted songs because while many people believe that is a tribute to women from the States, the lyrics suggest something different.
The group claimed that when they say "American woman, stay away from me" they point out that they prefer Canadian girls.
16. F**kin' Perfect – Pink
17. Firework – Katy Perry
18. Wannabe – Spice Girls
19. I Ain't Your Mama – Jennifer Lopez
20. Just a Girl – No Doubt
21. Woman – Kesha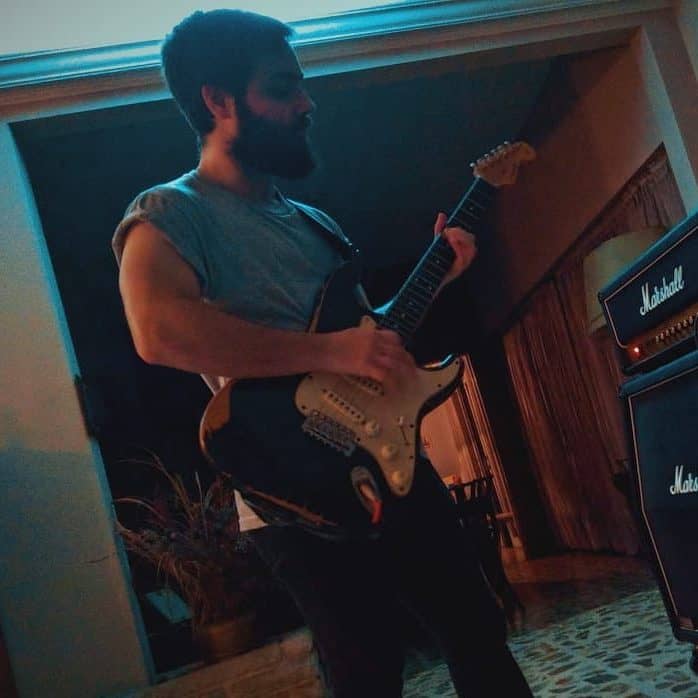 Hello there, my name is Ramiro and I've been playing guitar for almost 20 years. I'm obsessed with everything gear-related and I thought it might be worth sharing it. From guitars, pedals, amps, and synths to studio gear and production tips, I hope you find what I post here useful, and I'll try my best to keep it entertaining also.