If you're looking into getting a new PRS guitar you might have got lost while browsing their website.
It happened to us all at some point in our quest for understanding the differences between PRS models.
Learning about their different lines of instruments is a good start and will surely give you a clearer idea of this brand's lineup.
However, PRS's main feature is their amazing quality, and be sure that no matter what line the instrument you're picking up, it will deliver what it promised.
If you want a short answer about this topic, here it is:
The main differences between PRS SE, S2, Bolt-on or CE, and Core lines are that SEs are built with affordable components in Indonesia and Korea. S2s are built in America but make compromises in hardware and finishes. Cores (set neck) and CEs (bolt-on neck) are American-made with the highest quality standards.
For those who want to know more about PRS guitars, in this article we will talk about each of their instrument lines, then we will put them side by side to better compare them and talk about their main differences. Finally, we will give you our insights into what we think you might like better for each one of them.
If you're ready, let's get into it!
PRS SE line main characteristics
In 2000 PRS introduced the SE line, a more affordable option for PRS guitars that maintain their spirit, but using economic materials.
This bold move from Paul Reed Smith was an overnight success. Having a PRS guitar was a dream for many people that suddenly became a near possibility.
You might be thinking: "But are the SE true to the original brand?"
Of course, they are!
And how come these guitars cost a third or even a quarter of what their American big brothers cost? They are made in a more standardized production line.
This is called a scale economy. The more of a thing you produce, the cheaper it gets (although, with diminishing marginal returns).
PRS SE guitars are built in big factories and use affordable alternatives for every single component. Wood species, in most cases, match the American models, but they are less figured and younger (meaning less time, in years, for the humidity to escape).
Construction quality and finishes are not at the state of the art as with the higher-end instruments, but they are still at the top of their game for the price range of these instruments.
The PRS SE line is considered to be, by many players, the range of guitars with the highest price-to-quality ratio available in the market.
Where are PRS SE guitars made?
PRS SE guitars are made in Indonesia by "Cor-Tek" in a dedicated facility for this line. In earlier years they were (and some higher-end models might still be) manufactured in South Korea by "World Musical Instruments Co.", the same factory that produces Schecter and Line 6 instruments.
PRS S2 line main characteristics
In 2013, and undoubtedly following the success of the SE line, PRS added the S2 versions of their most requested instruments.
This series bridges the gap between the SE and the CE and Core lines but also introduces some own experiments such as the Vela model.
PRS S2s are stripped-down versions of the higher-end instruments the company offers, but in a different manner than the SEs.
The compromise here is in luxury and not in the quality of components. These guitars come in flatter finishes with no extravagant flamed tops and no bindings.
However, there are still some key components that are manufactured abroad, such as pickups. This is something some fans would not like, but it's not a very hard upgrade if you decide to replace them.
Using SE hardware is for sure a strategy to offset the higher costs of offering a true American PRS at a lower price tag and that's completely acceptable.
The S2 line is an excellent option for professional players that need a rock-solid instrument on a budget.
Where are PRS S2 guitars made?
PRS S2 guitars are made in America, in the PRS factory in Maryland alongside the higher-end Core and CE models. However, some key components such as the pickups are imported from Indonesia and Korea.
PRS CE line main characteristics
CE stands for "Classic Electric" and is a nod to Fender guitars. This is PRS's "Bolt-on" line. And that's it.
It's easy to remember: All these instruments have bolt-on necks, and this is not a compromise in quality but a purposeful choice.
Even SE guitars have set necks as PRS higher-end models. But CEs are different.
This line makes no compromises as the S2, here you will find the full PRS experience, but with a different tone.
You see, screwed necks have an inherently different sound profile than set necks. These guitars sound more bright and twangy. You can say that the attack is more pronounced.
This might sound like not a great deal for you, but for many players that always wanted this option in the PRS lineup is a dream come true.
The Silver Sky, John Mayer's signature guitar, is part of this series, with other PRSs flagships such as the CE 24.
Bolt-on PRS are as good in every aspect as the Core models but give that extra edge to the players who need screws on their guitar's necks.
Where are PRS CE guitars made?
The PRS CE or Bolt-on series is made in America, in the PRS Maryland factory where all the flagship instruments of this brand are made. This line makes no compromises in quality and offers all the luxuries of US-made PRSs.
PRS Core line main characteristics
The PRS Core line is what we all want. And as a previous owner of a 25th-anniversary Custom 24, I can personally say that these are some of the best, if not the best, guitars in the world.
They are very expensive too.
In this line, as well as with the CEs, the finishing part of the construction is made by hand and with very strict quality controls.
The Core line features set necks all across the board and you can make the comparison with Gibson guitars, of course.
However, the PRS tone is different, and I will say it's defined by the Custom and Standard series.
Of course, the McCartys are the ones that get closer to a Les Paul, but that's because they're built for that. Hey, even their name is a clear sign. Ted Mccarty was the president of the Gibson company when the Les Paul was introduced.
The Core line is full of luxuries such as bindings and extremely flamed tops and this is a polarizing feature.
Many people want to play music with works of art hanging from their backs, while many others prefer a more stripped-down tool that does the job all the same.
The PRS Core line is for the ones that can afford the premium that comes along with their quality and beauty.
Where are PRS Core guitars made?
The PRS Core series is made in America, in the PRS Maryland factory and it's the one that defines the true PRS identity. This line is full of luxuries and, such as with the CEs, every instrument is finished by hand and passes strict quality controls.
Main differences between the PRS SE, S2, CE, and Core lines
The PRS company has been very clever through the years when defining its instrument lines.
For the uninitiated might sound confusing, but we hope that if you made it until this point of the article you would have a clearer picture now.
The cleverness, we say, is in that there are no overlaps in their whole range of instruments, even though there are models produced at 3 different levels of quality.
Every step down these lines leaves you closer to the CE and Core high-quality standards and wanting more.
The following table will easily summarize the main differences among PRS lines:
| | | | | |
| --- | --- | --- | --- | --- |
| Spec | PRS SE | PRS S2 | PRS CE | PRS Core |
| Made in | Indonesia, Korea | America | America | America |
| Compromises | Mass-produced with affordable materials | Flatter finishes, Asian hardware, including pickups | None | None |
| Main feature | Highest price to quality ratio | Affordable American made PRS | Bolt-on necks, luxury packed flagships | Set necks, luxury packed flagships |
| Price | Affordable | More expensive | Most expensive | Most expensive |
As you can see, and as we said earlier:
The PRS SEs are Indonesian (and in some cases Korean) mass-produced instruments with more affordable hardware options that truly retain the PRS spirit and have an amazing relationship between price and quality.
The PRS S2 is an upper echelon in the quality stairway since they are produced under higher quality standards and with more human intervention in America. However, to stay competitive in price and to differentiate from higher-end instruments, compromises are made in hardware (especially pickups) and in available finishes and aesthetic details.
The CE or Bolt-on line is at the same level as the Core line, although many people think they are of lower quality. The main feature of this series, as their name implies is that the necks are screwed to the body; a construction type not that common for PRS, and a nod to Fender guitars. In this line, you would find John Mayer's PRS Silver Sky and the flagship, iconic, PRS CE 24.
Finally, PRS Core is where you can find the original PRS sound. These instruments are at the highest luxury and quality standards the company offers, apart from their custom Private Stock. This line has all set necks and includes classics such as the Custom 24 which in our opinion is the most iconic PRS. You can also find among this selection of instruments all the McCarty models that are absolutely, and intentionally comparable to Gibson Les Pauls.
Which one should you choose?
Here in GearAficionado, we don't like giving you our "editor's choice" for these kinds of topics since we think choosing a new guitar is a very personal decision that you should make between you and your wallet.
Especially in the case of PRS guitars.
We always encourage you, if it's possible for you, to compare the instruments side by side, on the same amp to get a feel for them. Nothing you could hear in a YouTube video or read in a blog post will translate 100% to your personal experience.
What we can offer you is some information that we have gathered and that could help you make a better choice.
Here are our insights into which line of PRS guitars you might prefer based on their features:
If you are a beginner or intermediate guitar player and your budget allows it, you should try out a PRS SE since their price to quality ratio is amazing
If you need a greatly constructed instrument and you can afford something a bit more expensive, try out a PRS S2
If you don't care about looks and you just want a modding platform, a PRS S2 might be great for you
If you really like Fender guitars, check out a PRS CE
If you are more on the Gibson side, any PRS Core would surely work for you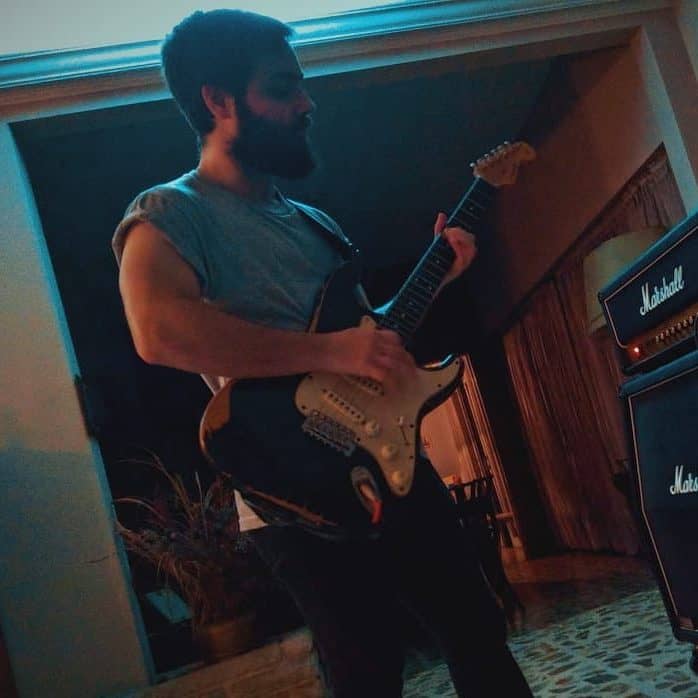 Hello there, my name is Ramiro and I've been playing guitar for almost 20 years. I'm obsessed with everything gear-related and I thought it might be worth sharing it. From guitars, pedals, amps, and synths to studio gear and production tips, I hope you find what I post here useful, and I'll try my best to keep it entertaining also.