Considering the radio has been around for decades and still serves as one of the great mediums for music to be heard, it's no wonder artists have had a few things to say about the radio and its use over time.
Here are 11 great tracks that describe the radio and its use today.
1. Spirit of the Radio – Rush
Starting off with Canadian rock band Rush, "Spirit of the Radio" has some controversy in its interpretation.
Originally the song is supposed to be about hearing "the right song at the right time" explains Rush's Neil Peart, but its message really depends on who's ears are receiving it.
Disc jockeys on the radio are meant to understand the song as a call for how things should be while the salesmen described in the song could hear the song and think 'oh, this song is about me!'.
2. Video Killed The Radio Star – The Buggles
In case the name wasn't enough of an indicator, The Buiggles' song is about how the transformation of the music medium began – before it became mainstream.
The song debuted in 1979 and two years later a little cable network show called MTV began, and this song was the first to air.
Ironically, while The Buggles' commentary was about how the intrusion of technology was only getting worse in our lives, MTV's influence started single-handedly pushing the sales of millions of Buggles albums.
3. Radio Ga Ga – Queen
This song's popularity came to be after people started watching it on MTV.
It was Queen's drummer Roger Taylor who wrote this track as a personal attack on radio stations' lack of diversity in the music they played.
With Queen being a prominent figure in mainstream media, the song jumped to #2 in the UK and public backlash against the corporate monopolies over radio stations began to get louder.
4. I Am The Walrus – The Beatles
One of many Beatles hits, "I Am The Walrus" sits on this list for a niche reason.
At the end of the song, John Lennon was adding bits of BBC radio and static into the song, along with dialogue from the broadcast – which is why fans of Shakespeare may note lines from King Lear if they listen carefully enough, as it was playing while John was fiddling with the knobs.
5. Do You Remember Rock and Roll Radio? – Ramones
The Ramones' song opens with the turning of the radio dials to try and find the right station to work with.
This song is an ode to the musical styles of the 50s and 60s that inspired the Ramones in the first place.
This song debuted in the 1980s, and you can hear a steady inspiration from the beach-style rock n' roll throughout the song, mimicking a time when you could really only appreciate those tunes through the radio.
6. Radio – Lana Del Rey
Looking past the obvious inclusion because of its name, Lana Del Rey wrote this song as a thank you to radio stations for playing her first single "Video games".
Her song being aired had resulted in some old friends coming back into her life and in gratitude, she wrote this lovely yet haunting (in true Lana fashion) tune.
7. Guerilla Radio – Rage Against The Machine
Like all of Rage Against The Machine's songs, this song is about democracy and its ineptitude.
Stating there are no real choices when the machine is pulling at the strings, Rage seeks to fight back with guerrilla-style warfare, but over the radio; hence the song's name.
The entire album was heralded as the best album of the year in 1999 and this song specifically was used in Tony Hawk Pro Skater 2.
8. That's Why God Made The Radio – The Beach Boys
When you think of The Beach Boys, you don't think of new hits in 2012.
However, "That's Why God Made The Radio" is exactly that.
This song is a harmonic love song to the radio and all it's done for them as a group and what it has meant for others.
This song is also the group's highest debuting album spot at #3 on the billboards. If you Havent's heard it yet, give it a listen.
9. Tonite – LCD Soundsystem
LCD Soundsystem takes a bit of a darker outlook when it comes to radio station songs.
The lyrics note how all songs are singing the same thing, "it goes tonight, tonight, tonight" and singer James Murphy comments that if we're focused on tonight are we worried we're gonna die tomorrow?
All we have is tonight, so should I get with some guy that wants us to drink until we can't see straight and go home together?
It's an extremely sobering dialogue on mortality and asks why we would do "the most inane, mundane s–t that you should only do if you were definitely not dying tonight."
10. Heard It On The X – ZZ Top
One of ZZ Top's many hits, "Heard It On The X" is actually a direct line to radio stations.
While most North American stations begin are AM or FM, radio stations in Mexico begin with an X.
What makes this song stand out though, is the name of the song itself.
Stations in Canada and the United States generally have a wattage ceiling of 50,000 watts, so once you're out of range, listening stops.
However, in Mexico, there are no wattage ceilings, so when ZZ top was down in Houston, everything in Houston "would get stomped on".
11. I'm Your Boogie Man – KC & The Sunshine Band
"I'm Your Boogie Man" never explicitly mentions the radio or listening in or anything of the sort.
But when interviewed about the inspiration for the song, frontman Harry Wayne Casey stated it was like being a disc jockey, always right there with you on the radio – like the boogie man.
Not the ever-present feeling we would have gone for but personal inspiration aside it's a catchy song.
Artists are inspired by and use the radio for a multitude of different reasons.
From gratitude to low-grade weaponry, the radio will continue to blast out great music for many years to come.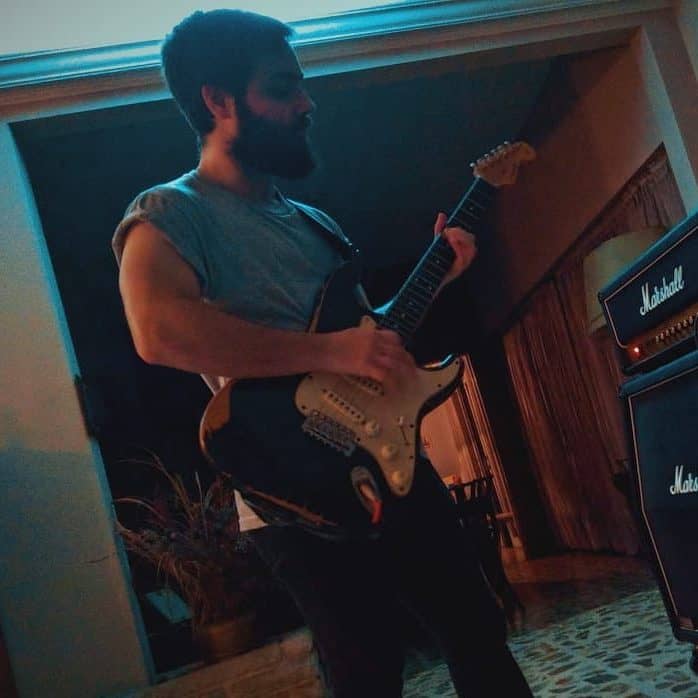 Hello there, my name is Ramiro and I've been playing guitar for almost 20 years. I'm obsessed with everything gear-related and I thought it might be worth sharing it. From guitars, pedals, amps, and synths to studio gear and production tips, I hope you find what I post here useful, and I'll try my best to keep it entertaining also.