From humble beginnings to the top of the charts, Rap has become a phenomenon that stretches far beyond music.
Hip Hop dance, culture, and fashion have each become important in their own rights as well.
And just who do we have to thank for that?
Today we'll take a look at some of the rappers that have contributed to the genre in ways that put them in the spotlight.
Now this list is far from exhaustive so if you don't see your favorite rapper here it doesn't mean a thing…
But some criteria that went into the selections are swagger/stage presence, staying power, innovation and influence, creativity, flow, and the ability to rap about meaningful issues rather than tropes of the genre.
In other words, it's not just about how fast someone can rap. I think that competition became stale a long time ago.
But you will notice a lot of rappers who made their fortunes in the 1990s making an appearance since that is when I think Rap really hit its stride and a lot of them are still active today.
So let's check out who are the kings and queens of the Rap style!
1. Careful (Click Click) – RZA (Wu-Tang Clan)
Wu-Tang Clan is often cited as the best Rap group of all time and I'm in agreement with that sentiment.
The raps, the instrumental music, the Kung Fu movie theme… it's just the total package.
And as far as accolades go, their debut album Enter the Wu-Tang (36 Chambers) is included in the Library of Congress.
Now almost any rapper from Wu-Tang Clan could be on this list but RZA is considered one of the leaders of the group along with his cousin GZA.
He produces the songs, always brings his A-game when he raps, and has done a little bit of everything, including acting and composing film scores.
And his work with the group Gravediggaz was also cool if you're looking to discover some of his work outside of Wu-Tang Clan.
Written by: RZA, U-God, E. Turner, D. Hill, Ghostface Killah, and Inspectah Deck
Year Released: 2000
Album: The W
2. Doo-Wop (That Thing) – Lauryn Hill
The experience of Black women in America has been getting more attention over the past few years but former Fugees vocalist Lauryn Hill has been doing it all along.
And this track in particular takes a different approach to Hip Hop, taking aim at the hypocrisy, materialism, and "hook up" culture, urging both men and women to consider how they are living their lives.
And she is often credited by other musicians and people in the music industry for the difference that she made in opening opportunities for Black female artists.
Written by: Lauryn Hill
Year Released: 1998
Album: The Miseducation of Lauryn Hill
3. Childz Play – Cee-Lo Green feat. Ludacris
Cee-Lo was part of the Atlanta-based group Goodie Mob, did a lot of collaborations with Outkast, and was also half of the duo Gnarls Barkley who had the mega-hit Crazy.
But he also put out some albums as a solo artist and his second one was really an underrated gem.
Because not only can this guy rap, he can sing too and hit some really high notes!
Take this track for example. Ludacris does a great verse but just listen to how different the two rappers' styles are over the same instrumental!
And Cee-Lo rapping lines of only 2 or 3 syllables and making it sound awesome… I can't think of too many rappers that can do that.
Written by: Cee-lo Green, Ludacris, and Organized Noize
Year Released: 2004
Album: Cee-Lo Green… Is the Soul Machine
4. Da Art of Storytellin' (Part 1) – Andre 3000 (Outkast feat. Slick Rick)
As a Rap duo Outkast was one of Southern Rap's biggest success stories.
And it wasn't just the incredible flows either but the music itself just sounded different with influences of Funk, Gospel, Rock, and more.
And it may be hard to pick between Andre 3000 and Big Boi for the list but I've always favored Andre's verses a little more.
And when Outkast put out a double album (Speakerboxxx / The Love Below) that gave each of them one solo album, it was clear who was the real innovator and Andre 3000's songs were more successful.
He obviously lets his musical influences shine through in his music and his influences go further back than early Hip Hop.
And I really appreciate Rap music that tries to do things a little differently so things don't get stale.
Written by: Outkast, Slick Rick, and David Sheats
Year Released: 1998
Album: Aquemini
5. Moonlight – XXXTentacion
Although murdered at only 20 years old, rapper Jahseh Onfroy represents innovation in Rap music in three ways: form, style, and distribution.
Although I've heard "Soundcloud rapper" used as an insult, some people have used the platform to gain huge popularity as is the case here. And I think paving your own way is pretty cool.
And his songs were usually short, only about 2 minutes most of the time.
Stylistically, he wrote songs in a newer style known as Emo Rap, that weren't overproduced, almost like Punk Rock was compared to mainstream Rock.
He left us some pretty cool songs to discover and a lot of the Trap music remixes of his work are next-level.
Written by: XXXTentacion and John Cunningham
Year Released: 2018
Album: ? (name of the album!)
6. Drop It Like It's Hot – Snoop Dogg feat. Pharrell Williams
Snoop Dogg gets a nod not just for talent but also for longevity
His style is smooth with a voice that is instantly recognizable and no matter what topic he's rapping about he always sounds cool as ice.
Maybe that's why the Doggfather persona fit him so well: calm but dangerous.
And what kind of reefer is this guy smoking, replacing the ends of words with "izzle" and actually making it sound good?
Okay, so maybe his stint with the Girls Gone Wild company wasn't so cool, but musically he's still one of the greatest.
Written by: Snoop Dogg, Pharrell Williams, Tim Stahl, John Guldberg and Chad Hugo
Year Released: 2004
Album: R & G: The Masterpiece
7. Move B**** – Ludacris feat. Mystikal and I-20
Ludacris wasn't just the mouth of the South, he had swagger for days and there was a period where he did so many collaborations that it seemed like he was on every new song!
And his style is versatile while retaining a signature sound at the same time.
Whereas some rappers sound like they're rapping over a beat, Ludacris always manages to sound like he's rapping and someone wrote the beat later.
And speaking of versatility, this guy has been in video games and films too, including the super popular Fast and Furious franchise.
Written by: Craig Lawson, Bobby Sandimanie, Michael Tyler, and Jonathan Smith
Year Released: 2001
Album: Word of Mouf
8. Mirror – Lil Wayne feat. Bruno Mars
9. N.Y. State of Mind – Nas
10. Ghetto Gospel – 2Pac
11. Don't Sweat the Technique – Eric B. and Rakim
12. Get Ur Freak On – Missy Elliot
13. She Watch Channel Zero – Chuck D (Public Enemy)
14. Empire State of Mind – Jay-Z feat. Alicia Keys
15. Swimming Pool (Drank) – Kendrick Lamar
16. The Real Slim Shady – Eminem
17. The Next Episode – Dr. Dre feat. Snoop Dogg, Nate Dogg, and Kurupt
18. Pound the Alarm – Nicki Minaj
19. Straight Outta Compton – Ice Cube (N.W.A.)
20. The Symphony – Kool G Rap (Juice Crew)
21. I Get the Bag – Gucci Mane feat. Migos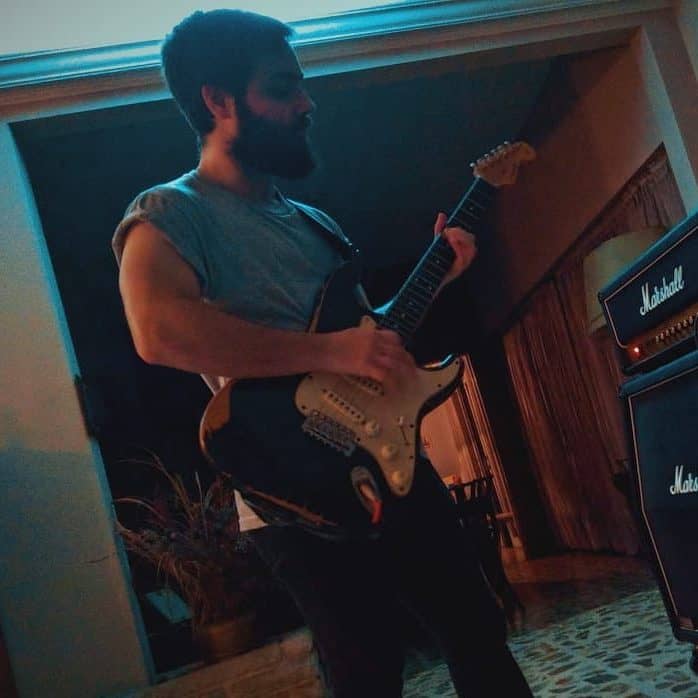 Hello there, my name is Ramiro and I've been playing guitar for almost 20 years. I'm obsessed with everything gear-related and I thought it might be worth sharing it. From guitars, pedals, amps, and synths to studio gear and production tips, I hope you find what I post here useful, and I'll try my best to keep it entertaining also.