Many people call the 1990s the golden age of Hip Hop.
While it started in the 1970s, it took a while to pick up some momentum and I think it really did hit its stride by the 90s
But as for the Hip Hop fashion of the era, I think the less said about that the better off we will all be.
Of course, there were a lot of one-hit wonders but many of the best-selling artists and groups featured here are still famous to this day.
And not just famous, but still putting out music or appearing as guests on other artists' tracks.
Now I usually think of Hip Hop as being different from Rap in that it is a little more musically complex or funky.
But in the 1990s? Well, it's a bit hard to separate the two genres in some cases so I'll try to cover a balance that will focus on quality.
So crank up the volume on your boombox and let's get ready to party like it's 1999!
1. Whoomp! (There It Is) – Tag Team
Kicking off the list we have an early 90s party banger that wasn't quite ready to let go of the 1980s Hip Hop sound.
There is plenty of nonsense thrown in like "shakka lakka boom" and I don't think you can find "whoomp" in the dictionary either, but it was a phrase used in the Southern US.
But that's what made this era fun; nothing was too serious and coming up with new words to use in songs was part of the game.
You couldn't leave your house without hearing this song back in the day and it was even introduced to a new generation by the Crazy Frog animation brand.
Written by: Tag Team
Year Released: 1993
Album: Whoomp! (There It Is)
2. Baby Got Back – Sir Mix-A-Lot
It's time to shake that healthy butt and the bigger the better when you're dancing to this song.
This is another song that has stood the test of time in spite of actually sounding rather dated.
And it also stands out for another reason…
There was a lot of talk about how Rap and Hip Hop music objectified women and promoted misogyny and I have to admit that it would be hard to argue otherwise in most cases.
But this song? It's taken as more of a celebration of women and in fact, it hits back against the trend of women having to be waifish and thin to be attractive.
So was Sir Mix-A-Lot actually an early influence in having a positive body image?
Maybe so, but in the end this song is all about partying, feeling good, and having fun.
Written by: Sir Mix-A-Lot
Year Released: 1992
Album: Mack Daddy
3. This Is How We Do It – Montell Jordan
This might be the best example of what Hip Hop in the 90s was: melodic singing mixed with Rap over a funky percussion-driven instrumental.
So if you were going to choose a Hip Hop song to put in a time capsule this would be an excellent choice.
And this song pulls no punches, throwing the chorus hook right at the beginning of the song to rope you in.
It's smooth, it's danceable and it has plenty of swagger. What else do you need?
Written by: Montell Jordan, Ricky Walter, and Oji Pierce
Year Released: 1995
Album: This Is How We Do It
4. Whatta Man – En Vogue and Salt-N-Pepa
The ladies were doing their own thing in the 90s too.
Taking a Soul song from the 1960s and redoing it for more modern tastes worked out well for both of these female powerhouses of Hip Hop.
It's sexy and empowering with a mix of rapped verses and impressive singing.
And these girls weren't shy about it either with lines like "You so crazy, I think I wanna have your baby".
The song stills sounds good to this day and if you're having a party, I'll bet putting this track on will get a few people on the dance floor.
Written by: Dave Crawford, Cheryl James, and Hurby Azor
Year Released: 1993
Album: Very Necessary and Runaway Love
5. I Got 5 on It – Luniz feat. Michael Marshall
Now it would be irresponsible to do a list about 90s Hip Hop without addressing the elephant in the room.
Because marijuana was a major subject in the golden age of Rap and Hip Hop, a tradition that continues to this day.
And this song is about being nearly broke and pooling money with a friend to buy a dime bag of Mary Jane.
The track relies heavily on samples from earlier songs but I'm glad that it does because musically it's one of my favorites, funky and trippy with great bass.
Written by: Luniz, (samples from Kool and the Gang, Club Nouveau, Audio Two)
Year Released: 1995
Album: Operation Stackola
6. Still D.R.E. – Dr. Dre feat. Snoop Dogg
Closing out the decade is a song that was just recently performed at the Super Bowl halftime show.
This song was also a showcase of the biggest names in the Hip Hop scene at the time, performed by Dre and Snoop Dogg with the lyrics written by Jay-Z.
So obviously the raps are world-class but the real star for me is the instrumental track.
A repetitive piano loop starts off the song and is embellished with simple percussion, bass, and a funky synth melody.
And keep in mind that before this track was released Dr. Dre himself was considered an older player in the game, coming from N.W.A. in the 80s and not releasing a solo album since 1992.
So this track was meant to silence the critics and it sure hit its mark.
Written by: Dr. Dre, Jay-Z, Melvin Bradford, and Scott Storch
Year Released: 1999
Album: 2001
7. Improvise – Jurassic 5
8. C.R.E.A.M – Wu-Tang Clan
9. Jump Around – House of Pain
10. Killing Me Softly with His Song – The Fugees
11. My Name Is – Eminem
12. Hard Knock Life – Jay-Z
13. Can I Get A… – Jay-Z feat. Ja Rule and Amil
14. Insane in the Brain – Cypress Hill
15. Blue Flowers – Dr. Octagon
16. Ain't No Thang – Outkast
17. Elevators (Me and You) – Outkast
18. Gin and Juice – Snoop Dogg
19. Doo-Wop (That Thing) – Lauryn Hill
20. Regulate – Warren G feat. Nate Dogg
21. Gangsta's Paradise – Coolio feat. L.V.
22. Rollin' with My Homies – Coolio
23. Back That Thang Up – Juvenile feat. Mannie Fresh and Lil Wayne
24. O. P. P. – Naughty by Nature
25. Mo Money Mo Problems – The Notorious B.I.G. feat. Puff Daddy and Mase
26. Nuthin' But A G Thang – Dr. Dre feat. Snoop Dogg
27. Make Em Say Uhh! – Master P feat. Fiend, Silkk, Mia-X & Mystikal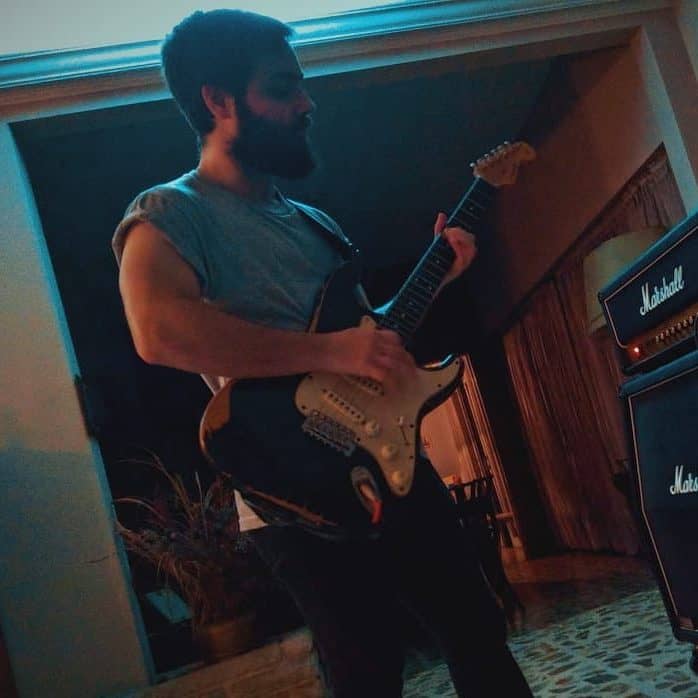 Hello there, my name is Ramiro and I've been playing guitar for almost 20 years. I'm obsessed with everything gear-related and I thought it might be worth sharing it. From guitars, pedals, amps, and synths to studio gear and production tips, I hope you find what I post here useful, and I'll try my best to keep it entertaining also.