Although there have been a lot of studies into human psychology over the last few hundred years, there are still some common problems that people repeatedly deal with in life.
One of those problems that plague so many of us is not knowing when to let go of a person or situation.
And there are myriad ways that this can be done and also many situations where it is needed.
First, let's examine some metaphors that can help us understand this problem…
Have you ever tried your hand at computer programming and your program crashed because the computer code contained an infinite loop?
Have you ever gotten a car stuck in mud or ice and the wheels just spin every time you try to accelerate?
Have you ever tried to listen to a scratched compact disc or vinyl record and the same segment just keeps repeating?
Well, these are all good analogies for what can happen in our brains sometimes and it can cause mental and emotional problems when we are stuck in a rut like this.
Other situations that can arise involve loving someone who doesn't reciprocate your feelings or treats you badly.
And a classic challenge for parents is learning to let go a little as their children grow up and don't need your help all the time.
So how should you deal with these hurdles?
Sometimes all it takes is an adjustment of your attitude, simply not caring about things that you can't control, or deciding not to hold yourself or your life to standards that are impossible to achieve.
This is probably the best solution and hopefully, some of these songs will help you to practice this perspective!
At other times, it is important to realize that you aren't alone in the world and that other people care about you and can help you through tough situations. Let them help you!
And finally, sometimes you just need to blow off some steam and relax… This could be taking a break or vacation, spending time with family and friends, or even having a cold beer (or ten).
The good news is that musicians have got your back when it comes to all of these solutions.
So without further ado, let's take a listen to some of the best tracks to help you let go!
1. I Can't Make You Love Me – Bonnie Raitt
This is one of the ultimate songs to deal with unrequited love and its chorus is extremely catchy for a slow song.
Sometimes love can feel like obsession and a lot of films, books, and songs romanticize the idea of a love that never quits.
But that isn't really a pragmatic view and if we're being honest with ourselves, it's not very healthy either.
And in this track, the singer wants to cherish one more night with her lover before parting ways.
Because she has come to terms with reality and realizes it's time to "give up this fight."
Written by: Mike Reid and Allen Shamblin
Year Released: 1991
Album: Luck of the Draw
2. She's Leaving Home – The Beatles
This song never ceases to be heartbreaking when I hear it.
And the Beatles did such an amazing job writing and singing it, that even people without children can completely empathize and feel the pain of the situation.
As a couple's daughter leaves her parents' home with only a letter to say goodbye, fears, and regrets consume her dear mother and father.
And although this is an extreme version of having to relinquish your presence and influence in your children's lives as they grow up, it is something that most people eventually have to deal with.
So if you're a parent, I think this song is an important reminder to think about the future now and make sure that you spend enough time with your kid(s) so you don't have regrets later in life.
Written by: Paul McCartney and John Lennon
Year Released: 1967
Album: Sgt. Pepper's Lonely Hearts Club Band
3. Seasons in the Sun – Terry Jacks
This tune is an excellent illustration of how to compartmentalize life's experiences, without dwelling on them in an unhealthy way.
It's actually based on an earlier Belgian song and was originally written in French by Jacques Brel, a name that may be familiar to you if you ever studied French at high school or university.
And the song is about a dying man who is saying goodbye (and letting go) of people and periods in his life, showing appreciation for the good experiences he had as he does so.
Now that's a lot better than dwelling on all of the things that you regret and wish you had done differently.
And sometimes being thankful for the good times and having a positive attitude about the past is all you need to do if you are stuck in a dark place mentally.
Written by: Jacques Brel
Year Released: 1974
Album: Seasons in the Sun
4. It Doesn't Matter – The Chemical Brothers
Sometimes it may feel like the roof is collapsing over your head but (hopefully) it's all in your mind.
This classic Electronica song repeats one phrase over and over, but sometimes it's a message we all need to be reminded of.
Each of us is just one person among billions of people, on one planet circling a star in a universe of countless other stars.
So however big your problem may seem at the moment, just think… will it matter in a year, or in five years?
Probably not, so just let it go!
Written by: Tom Rowlands, Ed Simons, Paul Conty, and 4 others
Year Released: 1997
Album: Dig Your Own Hole
5. I'm Not Worried at All – Moby
This is another great and relaxing track to help you forget about your troubles.
Even when "Around me burdens seem to fall" you can choose just to keep your chin up and let the chips fall where they may.
Although this is a song that flirts with religion and God's saving grace, you don't have to belong to any organized religion to benefit from this advice!
Written by: Moby
Year Released: 2002
Album: 18
6. Monkey Wrench – Foo Fighters
7. You Are Not Alone – Michael Jackson
8. Don't Worry Be Happy – Bobby McFerrin
9. If You Don't Want My Love – Bobby Womack and Peace
10. Lean On Me – Bill Withers
11. Let It Go – Demi Lovato
12. Out of Pocket – Black Stone Cherry
13. (Don't Worry) If There's a Hell Below, We're All Going to Go – Curtis Mayfield
14. Let It Be – The Beatles
15. Chewin' George Lucas' Chocolate / Goofy's Concern – Butthole Surfers
16. Comfortably Numb – Pink Floyd
17. One Bourbon, One Scotch, One Beer – George Thorogood
18. You've Got a Friend – James Taylor
19. Shut Up and Let Me Go – The Ting Tings
20. You Learn – Alanis Morissette
21. Bad Religion – Frank Ocean
22. When the Party's Over – Billie Eilish
23. My Heart Will Go On – Celine Dion
24. Ready, Set, Don't Go – Billy Ray Cyrus
25. See You Again – Carrie Underwood
26. Song for the Dumped – Ben Folds Five
27. Don't Look Back in Anger – Oasis
28. 100 Letters – Halsey
29. 20 Something – SZA
30. Father and Son – Cat Stevens
31. Love Yourself – Justin Bieber
32. Don't Give Up – Peter Gabriel feat. Kate Bush
33. Best Days of Your Life – Kellie Pickler
34. We Are Never Ever Getting Back Together – Taylor Swift
35. IDGAF – Dua Lipa
36. Let Me Go – Hailee Steinfeld, Alesso feat. Florida Georgia Line and WATT
37. Bye Bye Bye – *N'Sync
38. Stronger – Britney Spears
39. Irreplaceable – Beyonce
40. I Will Survive – Gloria Gaynor
41. No Woman, No Cry – Bob Marley and The Wailers
42. Jesus, Take the Wheel – Carrie Underwood
43. I Cry – Flo Rida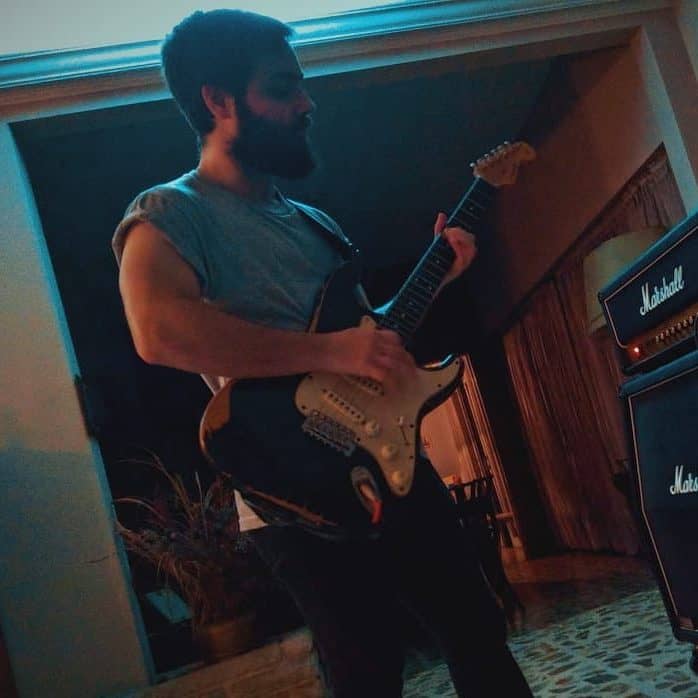 Hello there, my name is Ramiro and I've been playing guitar for almost 20 years. I'm obsessed with everything gear-related and I thought it might be worth sharing it. From guitars, pedals, amps, and synths to studio gear and production tips, I hope you find what I post here useful, and I'll try my best to keep it entertaining also.