Rap music and hip hop dominated a lot of the music scene back in the late 90s and early 2000s, along with rock and grunge might I add.
Along with that dominance came a lot of music to select from, and we'll be looking at the cream of the crop today.
1. Hot in Herre – Nelly
Released back in 2002, Hot In Herre was Nelly's first No.1 Hit on the US Billboard hot 100, and no wonder.
As far as rap goes, it's easy to see why this song was such a huge success, maintaining a mass appeal while also staying true to its roots.
2. Drop It Like It's Hot – Snoop Dogg
Snoop Dogg has been a titan of the rap industry for a very long time. Released back in 2004, this track features Pharell Williams in the first verse.
The song itself has a sparse and minimalist production to it, making it stand out amongst even modern rap.
3. Ms. Jackson – OutKast
OutKast was pretty weird back in the day, with his mixture of rap, blues, and soul-funk bringing a new flavor to the music industry.
Ms. Jackson is a message from Andre 3000, one of the rappers of the group, to the mother of his baby momma. He wanted her to hear his side of the story, as he felt he was being portrayed as a bad father.
Despite the history of the song, and perhaps the fact that it was meant for a specific individual, the track was catchy and real, and relatable for a lot of listeners and is probably what made it such a hit.
4. Public Service Announcement – Jay-Z
This song was pretty big when it came out back in the day.
A response of sorts, inspired by odd commentary from a reporter made to him during an interview about his appearance, Jay-Z stated that partly he wrote the song as a test of his creativity and wit, with some lyrics having double meanings that can be missed on the first listen.
Perhaps that was part of its huge appeal at the time, but I think it's also because of the dark tone and the slapping beat.
5. In Da Club – 50 Cent
Released in his debut studio album "Get Rich or Die Tryin'" and was co-written with Dr.Dre and Mike Elizondo.
In Da Club was written as a direct opposition to the darker material on the rest of his album, with the positive message of it being a celebration of life.
In Da Club did really well critically and commercially and its awesome track beat and 50 Cent's clever lyricism are why it's one of the best raps of the 2000s.
6. The Way I Am – Eminem
The man who discovered 50 Cent was Eminem, and he's no stranger to amazing rap songs either.
In fact, we can all agree that he has dominated the rap scene for his entire career.
The Way I Am was written to express the negative side of the fame Eminem had gained.
The song is, all around, an amazing production and it's no wonder it was well-received and critically acclaimed.
7. Hey Ya! – OutKast
OutKast has a way of creating songs that are extremely catchy and happy sounding but at the same time bare dark undertones.
Hey Ya! It is that song we all remember for having the lyrics "shake it like a Polaroid picture," but few remember that the song was actually about shallow love and how people can't seem to relate anymore.
Upon its release, it was also considered a little too "out there" to be mainstream, but with some clever marketing from his manager, the song became a massive hit.
8. Kick, Push – Lupe Fiasco
A song about skating and keeping true to who you are. When Kick, Push came out, it was a song that reflected the culture of the time, but it still holds up today.
The rhyme is delivered smoothly and the transition from verse to chorus is so seamless, you only realize you're in the chorus halfway through the second repeat of the hook.
If you're still into skating today, this song is a gem you have to listen to.
9. Rubber Band Man – T.I
Rubber Band Man is such a cool song and the message is pretty unique too.
It's T.I's story about why he used to wear rubber bands and what it's related to.
Stating "I used to wear rubber bands on my wrist.
It was a habit from comin' out of hustlin' that's just what some of us used to do…" Rubber bands were worn to signify how much you earn.
It's a cool song about thinking big and about the hustle.
10. Exhibit C – Jay Electronica
This song is the sequel to Exhibit A and it was Jay Electronica's chronicle of his path to greatness.
The song starts out "when I was sleeping on trains.." and ends at "My light is brilliant…" showing how far he had come.
11. Ether – Nas
Ether was a song written by Nas as a response to Jay-Z's "Takeover", a diss track directed towards Nas and Prodigy, and I have to say, man but it's a good listen.
Nas shows why he was a big name in rap, with his lyrics shooting out aggressively and keeping a flowing rhythm throughout while maintaining that original rap sound.
This song was one of many in a feud between Jay-Z and Nas that lasted for quite some time and impacted both of their careers positively, resurrecting Nas's and boosting Jay-Z's.
Regardless, this is a sick track that you can't help but love for its sleek skilled performance.
12. What We Do – Freeway, Feat. Jay-Z & Beanie Sigel
What We Do is a song about necessary evil to a degree.
Freeway wrote it about moving drugs, which emphasizes the necessity of the act, regardless of how wrong it is, in his view.
"What We Do" made it into the top 100 charts around the time of its release, as it seemed to be a mirror of the culture of gang life, having to push drugs just to survive.
It's a cold, hard look at life on the streets, but it's delivered with a sort of brutal honesty that I have to praise it for.
13. Lose Yourself – Eminem
Man, Lose Yourself really ought to be higher up on this list, but I think if I had put it first, people might have left the rest of the list unlistened.
Lose Yourself was just another major hit in a long line of hits for Eminem, but this was his song specifically looking at his transition from living in a trailer park to becoming a rap superstar.
Lose Yourself is a song we can all relate to on some level or another, being that when we're under pressure, it can be easy to want to crack.
But Eminem reminds us not to crack, but to lose ourselves in the moment and come out on top.
14. Southern Hospitality – Ludacris
Southern Hospitality was released back in 2000 and was composed by The Neptunes for Ludacris.
It peaked at number 5 on the Billboard rap chart and number 6 on the R&B/hip-hop chart.
What can I say about this song?
It's aggressively catchy and is a song all about living the high life from the perspective of a rapper.
15. Still Tippin' – Mike Jones
Still tippin' is a pretty clever song, with a lot of cultural references and double meanings to some verses that are easily missed for someone who didn't grow up knowing a lot about Cadillacs and the neighborhood around which Jones grew up.
No need to worry if you don't catch the references though, the song carries itself well, with a sweet melody and a sick beat.
The song features some guest rappers on it too and overall it still holds up as a great rap song today.
16. A Milli – Lil Wayne
17. Lean Back – Fat Joe
18. Ridin – Chamillionaire
19. All Caps – Madvillain 
20. Many Men (Wish Death) – 50 Cent
21. Hate It Or Love It -The Game
22. Dance With the Devil – Immortal Technique
23. The Light – Common
24. Diamonds From Sierra Leone – Kanye West
25. Boom – The Roots
26. Dr. Carter – Lil Wayne
27. Drive – El-P
28. Empire State of Mind – Jay-Z
29. Bad Boyz – Shine
30. Throw Some D's – Rich Boy
31. Gravel Pit – Wutang Clan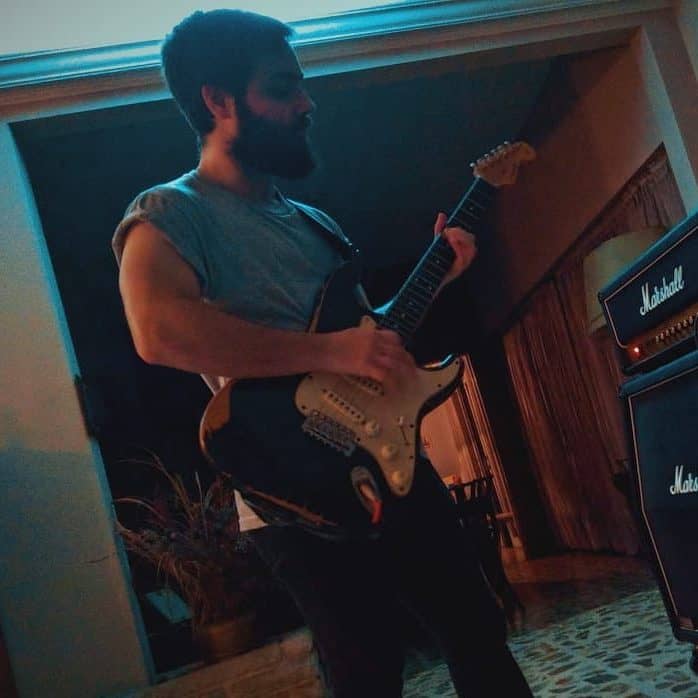 Hello there, my name is Ramiro and I've been playing guitar for almost 20 years. I'm obsessed with everything gear-related and I thought it might be worth sharing it. From guitars, pedals, amps, and synths to studio gear and production tips, I hope you find what I post here useful, and I'll try my best to keep it entertaining also.