Having a sister a special thing, depending on your sex and age, your relationship with your sister might vary, but regardless of that, anyone who has a sister knows that it's a deep bond.
Sometimes sisters can be catty and nasty though, and I've even checked for songs of that kind, but this list is all about our sisters, love em or hate em.
1. When We Grow Up – Diana Ross
A song from the eyes of a sister, When We Grow Up is a sweet song sung by someone with the voice of an angel.
What I really like about this song is its innocence and how light the tone of it all is.
The song was released back in 1973 off the "Touch me in the morning" album.
The song features a flute for the main running melody and it manages to lend to it a childlike wonder, which I think puts it rightfully at the top of this list.
2. Sisters Are Doin' It For Themselves – Aretha Franklin and Annie Lennox
A duet by Aretha Franklin and Annie Lennox, the song is a really punchy and soulful gospel-sounding song, with an organ running on in the back with a bit of jazzy guitar going at the same time.
It's not so much about sister relationships, but it's about female solidarity.
It makes for a pretty cool song to sing as two sisters having fun in your room though.
3. Wind Beneath My Wings – Bette Midler
Wind Beneath My Wings is a song for that sister that always built you up and made you feel loved. It works well as a love note to a sister.
Alternatively titled "Hero" Bette Midler made this song into a number-one song when it came out.
If her particular style of music isn't your cup of tea, there are plenty of covers of this song out there by various professional artists too.
4. We Are Family – Sister Sledge
Something for sibling solidarity, We Are Family is probably the biggest song from this all-female all sister singing group.
We Are Family is about sticking together and staying close despite any challenges you might encounter as a family, it's about maintaining familial love throughout.
It's such a funky and uplifting song that it's hard not to dance to.
5. Older Sister – Carly Simon
Older Sister is a song for just what the title says, it's about your older sister.
What makes this song special is the musical arrangement and the perspective of the song.
It's about admiring your older sister so much that you want to be just like her. My favorite thing about this song is the classical piano sound playing throughout.
6. My Sister, Rose – 10 000 Maniacs
Another oldie, My Sister Rose isn't what I had expected it would be, but I was pleasantly surprised.
It's a feel-good beach tune about a wedding for a sister named Rose.
It's a joyous occasion to get married (hopefully) and this song captures that celebratory mood of seeing your sister married to her soon-to-be husband.
7. Dance Little Sister – The Rolling Stones
A nice rock tune, with a catchy hook and a story about a night out on the town with lead singer Mick Jagger asking a multitude of women to dance for him.
Dance Little Sister was first released back in 1974 and was somewhat of a call back to the band's earlier days of bar-room crowd-pleasers that the band recorded back in the 60s.
While the song seems more to be about women dancing in general, Mick's hook is about a little sister dancing, and for me that puts it on this list as a sort of demand track for your sister to get grooving and have fun to.
8. Oh, Sister – Bob Dylan
Bob Dylan seems to have written this song as a discourse on the fragility of love, even sibling love.
Oh, Sister refers to someone who is like a sibling to you but who treats you like a stranger.
It seems like an apology song or a song to implore forgiveness.
The song makes mention of a Father and capitalizes the word "His" in the lyrics as well as mentioning some biblical imagery in the third verse, giving a clearly religious perspective to the song.
This implies somewhat that the sister could be a sister in the faith to him.
Regardless, it's a song about rekindling a damaged relationship.
9. Girl On Fire – Alicia Keys
This song is all about pent-up emotion and releasing your inner potential.
When it comes to it in the context of a sister, the song makes for a great hype song for your sister to listen to.
It's ultimately about rising above the ashes and being who you are.
10. Girls Just Want To Have Fun – Cyndi Lauper
Girls Just Want To Have Fun was something of a one-hit wonder for Cyndi Lauper, but it became an anthem for girls of all ages.
This song is something less directed at sisters, but about sisters in the sense of girls wanting to do things together.
Sisters in spirit are the ones who sing along to this song together.
11. Hey I'm Just Like You – Tegan And Sara
Written by sisters, for sisters, this song by identical twins Tegan and Sara, is about sisters sticking together no matter what.
It's a song about a lot of things actually, but mostly it is about that special bond that sisters share.
The crazy thing is the origin of the song is based on a song that the pair had written back in their high school days with only a few changes to the lyrics and structure.
12. Look at Little Sister – Stevie Ray Vaughan and Double Trouble
Stevie Ray Vaughan covered this song from Hank Ballard and made it awesome.
It's a song about watching your sister having fun in the backyard.
Obviously, when it comes to 12-bar blues songs and blues shuffles, you don't need to overthink the lyrics, this song is just a bunch of fun ft into its just under four-minute run.
13. It Don't Have to Change – John Legend
A beautiful song about longing for the good old days when the family was close together, this song is another song written from the perspective of a family sibling toward others.
It's about wanting things to remain the same as what they were when you were kids.
Sadly with life, we can tend to grow apart as we grow up, and sometimes it's important to fight against that.
14. Good Friend and a Glass of Wine – LeAnn Rimes
Sometimes you just need someone to vent to and unwind with and this song is all about that.
Good Friend and a Glass of Wine is a country ditty released back in 2008 with a typical country rock sound to it, but it's fun and uplifting to listen to.
In it Rimes sings about her tiresome life and how she just needs someone to talk to over a glass of wine, oftentimes that can be your siblings, or in this case a sister.
15. Sister Christian – Night Ranger
Night Ranger's biggest hit, Sister Christian is about watching your siblings grow up too fast.
In this case, drummer Kelly Keagy wrote it after seeing how fast his younger sister Christy was growing up.
This is a song about a little sister that you care about and want to look out for her and give her that advice that she shouldn't grow up too fast.
The song's name originated when the band misheard what was being sung and mistook Christy for Christian, so that stuck.
When the song and its video became hugely successful, the band began playing in arenas instead of smaller venues.
Keagy's sister was mortified when the song came out and she nearly changed her name.
16. The Mother We Share – CHVRCHES
17. Count On Me – Whitney Houston
18. Lean On Me – Bill Withers
19. I'll Take Care Of You – The Chicks
20. I Got You – Leona Lewis
21. I'll Stand By You – The Pretenders
22. What About Your Friends – TLC
23. There You'll Be – Faith Hill
24. Shed Your Skin – Indigo Girls
25. The Sister Song – Barney
26. Little Sister – Elvis Presley
27. Sisters of the Moon – Fleetwood Mac
28. Sister – Tim Reynolds
29. Martha – Rufus Wainwright
30. Kind & Generous – Natalie Merchant
31. You Are My Sister – Antony and the Johnsons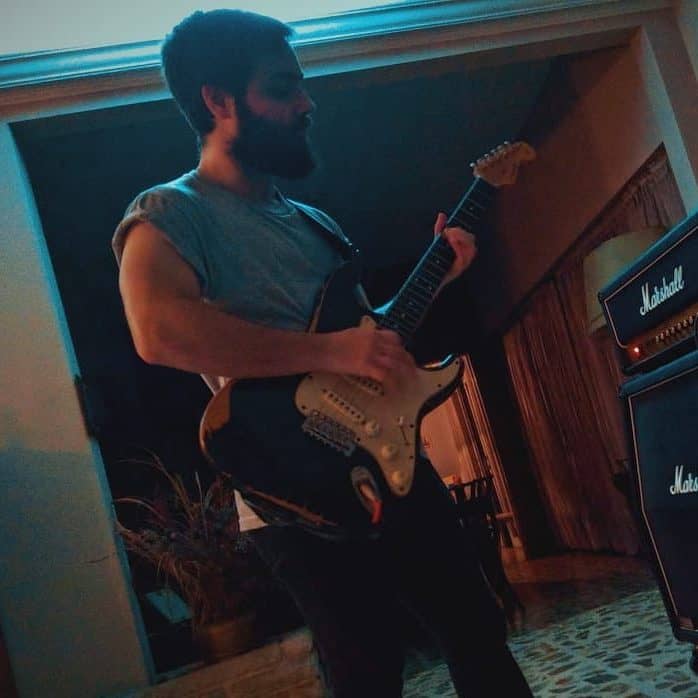 Hello there, my name is Ramiro and I've been playing guitar for almost 20 years. I'm obsessed with everything gear-related and I thought it might be worth sharing it. From guitars, pedals, amps, and synths to studio gear and production tips, I hope you find what I post here useful, and I'll try my best to keep it entertaining also.