Mom is one of the first words every child says when they are growing up.
What to say about mothers, they are the engine of our lives and we could do everything for them.
Sometimes it can be the opposite but thanks to them here we are.
Mom is a big influence in our life such as many artists dedicate a song for them mostly in a way of homage.
Mothers play a vital role in shaping who we are as individuals and that's why we've compiled a list of 19 songs about mothers that perfectly capture the love, gratitude, and admiration we have for them.
So, sit back, press play, and let these songs remind you of the special bond between a mother and child.
1. Mama Said – Metallica
This song by Metallica released in 1996 in the album Load talks about a boy who is trying to find his path in life without his mother.
In a way, it's an autobiographical song because the lead singer James Hetfield lost his mother at the age of 16.
2. Julia – The Beatles
Julia by The Beatles was released in 1968 and takes part in the fantastic album The Beatles best known as White Album.
John Lennon wrote this song in memory of his mother with the help of Yoko Ono.
3. Let it Be – The Beatles
Let it Be was released in 1970 on the album of the same name which was the final round of The Beatles.
Written by Paul McCartney, the song comes from a dream that Paul had.
In it, Pauls's mother tells him the words "everything will be fine, let it be".
This track is a healing thing for the bassist of the group because his mother passed away when he was just a teenager.
4. Mother – John Lennon
In 1970, John Lennon released his debut solo album John Lennon/Plastic Ono Band, which included the song Mother.
This raw and emotional tune was dedicated to Lennon's mother and reflected his feelings and screams toward his parents.
5. Because You Loved Me – Celine Dion
Although it was written by Diane Warren and produced by David Foster Because You Loved Me is a song that came to success performed by Celine Dion.
It was released in her fourth album Falling Into You in 1996.
The song became really famous and served as a theme song in the film Up Close and Personal.
In addition to that, this beautiful song is ranked 14th as the Top Love Song Of All Time at Billboard.
6. Blue – Beyonce
Written by Beyonce in 2013 and included in her fifth studio album Beyonce, this track is for all mothers around the world.
Blue can describe how Beyonce was experiencing his path through her first motherhood.
With her amazing voice, you can feel how much love for her daughter she put into this soft ballad with a dreamy and emotional tone.
The lyrics of the song are about the love between a mother and her child, and how that love can bring happiness and peace.
7. Mother – Danzig
Mother, originally released in 1988 and re-released in 1993 is the lead single for the debut album of the heavy metal band Danzig.
Mother is like a rhetorical challenge to parents and said by Glenn Danzing himself "probably the best song I have ever written".

The song appears in several films and games such as The Hangover Part III, Guitar Hero II, Guitar Hero Smash Hits, and Grand Theft Auto: San Andreas, among others.
8. The Perfect Fan – Backstreet Boys
The Perfect Fan was released in 1999 in their third studio album Millennium.
The track features an upbeat pop-rock sound that is really catchy. 
This is a perfect song for all of our mothers or those who are always for us and give us their unconditional love.
Mothers are always fan number one when it comes to their children, they are always our greatest fans.
9. Dear Mama – Tupac Shakur
This track is the first single of 2Pac's third album Me Against The World and was written as a dedication to his mother Afeni Shakur in 1995.
Considered by critics and fans as one of the best rap songs of all time.
Besides, is placed 4th in the list of Dotdash Meredith.
The music video of Dear Mama was recorded while 2Pac was in prison, so they had to use a double for some takes.
10. Mama, I'm Coming Home – Ozzy Osbourne
Ozzy wrote this song with the help of the acclaimed Motorhead frontman Lemmy Kilmister.
Mama, I´m Coming Home belongs to the third studio album No More Tears by Ozzy Osbourne as a solo artist. 
Released in 1991, this single is the only one that Ozzy has on the top 40 Billboard Chart reaching 28th place.
This tune is about Sharon Osbourne (Ozzy's wife), he addresses her as "mama" and how he will come back with her when he retires.
A funny fact about this song is that in the music video, a pigeon hits Ozzy in the face.
11. The Best Day – Taylor Swift

Wrote by Taylor Swift in 2008 and released in her second studio album Fearless, The Best Day is a song dedicated to her parents with most of the verses talking about her mom.
It has a music video with home footage edited by Swift herself and released one year later in 2009 as a part of a Mother's Day special. 
Later in 2021, a re-recorded version was released with a new music video.
12. Look What You've Done – Drake
Drake does a great tribute to his mother in this song talking about how she is a big influence in his life and how it helps the way Drake approaches life itself.
The track was released in 2011 and included in his studio album Take Care.
Look What you've done, is a fantastic song that evokes a lot of emotions. At the end of the song, we can hear a touching voicemail from Drake's grandmother.
13. Mama Said – The Shirelles
The oldest song in this list was recorded in 1961, released as a single in April, and put in the album The Shirelles Sing to Trumpets and Strings months later.
Mama Said is a song about how hard life could be and how listening to your mother's words can really help when times go hard.
14. Mama Liked The Roses – Elvis Presley
The King of Rock & Roll makes his appearance in this list with his beautiful song Mama Liked The Roses, dedicated to his beloved mother Gladys.
Elvis Presley recorded this track in 1969 but was released later in 1970 as a B-Side and included in Elvis's Christmas Album reissue 
15. A Song For Mama – Boyz II Men
This piece of music came out in 1997 and served as a theme song for the movie Soul Food.
A Song For Mama was released as a single and also appears in the group's fourth album titled Evolution.

This track is a beautiful tribute to mothers and perfectly describes how we learn everything we know in our early years from our parents.
The song expresses how they help us when we are not well, and depicts the children's unconditional love, they will always love their parents no matter what.
16. Mama – Spice Girls
In 1997 the Spice Girls released Mama as a single for their debut album Spice.
This fantastic song talks about the love kids feel for their mothers. Interestingly, Mama's music video features all five of the Spice Girls' mothers.
17. Mama Tried – Merle Haggard
18. In My Daughter's Eyes – Martina McBride
19. Somebody's Hero – Jamie O'Neal
20. Coat of Many Colors – Dolly Parton
21. Superwoman – Alicia Keys
22. Mama's Song – Carrie Underwood
23. I Called Mama – Tim McGraw
24. Make You Feel My Love – Adele
25. Girl, You'll Be A Woman Soon – Neil Diamond
26. Never Grow Up – Taylor Swift
27. In My Life – The Beatles
28. I'll Be There – Mac Miller
29. More Than a Woman – Bee Gees
30. I Turn to You – Christina Aguilera
31. Mother Rose – Patti Smith
32. Chiquitita – ABBA
33. The Sweetest Gift – Sade
34. Mother – Overcoats
35. Footprints in the Sand – Leona Lewis
36. Ms. Jackson – Outkast
37. Writer In The Dark – Lorde
38. Class of 2013 – Mitski
39. Mother – Kacey Musgraves
40. Mother – Florence + The Machine
41. Mother's Daughter – Miley Cyrus
42. A Mother's Prayer – Celine Dion
43. Supermarket Flowers – Ed Sheeran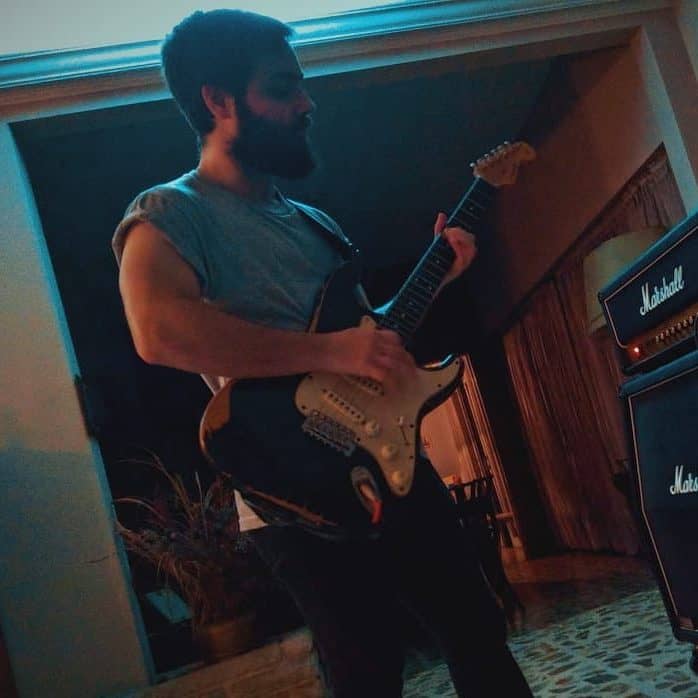 Hello there, my name is Ramiro and I've been playing guitar for almost 20 years. I'm obsessed with everything gear-related and I thought it might be worth sharing it. From guitars, pedals, amps, and synths to studio gear and production tips, I hope you find what I post here useful, and I'll try my best to keep it entertaining also.