The word healing can have as many meanings as hurting people there is on this planet.
Yes, we all need healing from time to time in a diverse way and because of specific circumstances.
Well, artists, and especially musicians, have helped us cope with pain throughout our lives. Yes, sometimes the right song with the perfect combination of lyrics and melody can be all the comfort we need in difficult times.
These songs can be your best companions during rough times. These are 25 songs to help you heal.
1. Thank U – Alanis Morissette
"Thank U" was the lead single of Alanis Morisette's fourth studio album Supposed Former Infatuation Junkie (1998).
After the critical acclaim and worldwide success of Jagged Little Pill, which kept Alanis on the road touring for over a year and a half, the singer was burned out. She took the next year off to heal and "Thank U" reflects the bittersweet feelings of achieving success and being overwhelmed by it.
Although words like disillusionment and frailty appear in this song, the biggest thank-you note goes to India for the healing. The singer spent time in that country in 1997 which helped in her recovery.
The video for the song received heavy rotation and showed Alanis completely naked going through a city with her long hair covering her breasts while other parts of the body were digitally obscured to keep it family-friendly.
2. Everybody Hurts – R.E.M.
"Everybody Hurts" is part of R.E.M.'s utterly successful eighth studio album: Automatic for the People, released in 1992.
"Everybody Hurts" was mostly written by R.E.M. drummer, Bill Berry. Although the gigantic success the band achieved, he decided to quit in 1997. This almost broke the band but they finally decided to continue playing as a trio. Meanwhile, Berry became a farmer.
The intention behind writing the song was to prevent people from taking their lives. Yes, Berry wanted to write an anti-suicide song for those who had no hope.
3. Getting Better – The Beatles 
"Getting Better" belongs to Sgt. Pepper's Lonely Hearts Club Band, the famous album The Beatles released in 1967.
"Getting Better" came to Paul McCartney as an idea when he was walking his dog, Martha. The sun was starting to rise on a cold day and Paul thought to himself "it's getting better", thus, the song.
While The Beatles were recording the song, John Lennon had a bad acid trip and had to leave the room because he thought the microphone was going to attack him. By the time the band got to the overdubs, John was feeling very sick.
There's a string sound at the end of the song made by George Martin, the legendary Beatles producer, hitting the strings inside a piano with his hands.
4. Sexual Healing – Marvin Gaye
"Sexual Healing" belongs to Marvin Gaye's last studio album, the seventeenth in his career. The album's name is Midnight Love (1982).
Gaye was having drug problems and decided to relax and recover in Ostend, a town full of resorts on Belgium's coast. He went there in 1981 and returned to the USA 18 months later.
The name of the song came by accident. Gaye had a very large pornography collection to the point it was noticed by his friends. One of them, after noticing the size of the collection told Marvin he needed some "sexual healing". Hence, the artist wrote a song about it.
5. Recovery – Buckcherry
"Recovery" came out as part of All Night Long, Buckcherry's fifth studio album released in 2010.
According to the band, the song "Recovery" takes on people who suck up your energy when you're at your best and don't want anything but to destroy you. Mainly, it's a song about not being afraid to break away from the pack.
Josh Todd, Buckcherry's vocalist explained to specialized media that he has been off drugs for a decade and a half but he's always in a state of recovery. His words were "I live there".
The song started with a funky riff that soon became the verse lick. The band added a rocking chorus but never thought of it as a song. Suddenly, when they smashed parts together and added a midsection with a couple of guitar solos, they realized those parts were a Frankenstein for a song.
6. Better Place – Rachel Platten
"Better Place" belongs to Rachel Platten's third studio album, Wildfire (2016).
Although it was well received and got mild success, the ballad received divided reviews from music critics. While some praised the simplicity and soft production, others found it underwhelming.
According to Rachel, "Better Place" is a song about optimism and the hope that things will be okay again soon. In sum, it's a song that pushes the message that life doesn't have to hurt so much forward.
The inspiration for the song came from the relationship Rachel's sister had with her boyfriend.
7. Healing Hands – Elton John
"Healing Hands" is a song from Elton's album, Sleeping with the Past, released in 1989.
The main theme from "Healing Hands" is a relationship that turned from amazing to toxic. The instrumentation chosen to accompany that message has a big gospel influence with redemption as a central theme.
The healing that Elton John is searching for comes from a higher power. The lines "You gotta wade into the water, you gotta learn to live again" resemble the catholic ritual of baptism.
Bernie Taupin, Elton's long-time lyricist described the song as a version of the song by the Four Tops "Reach Out, I'll Be There" but with an added portion of religion.
8. The Healer – Erykah Badu
"The Healer" belongs to the album New Amerykah Part One (4th World War), Erykah Badu's fourth studio album.
The main controversial statement in this song is the singer claiming that Hip-Hop transcends the government and is bigger than religion.
To fund these statements about Hip-Hop's powers, the song touches on the experiences of people with diverse religions, nationalities, etc. being healed by Hip-Hop music.
The album New Amerykah Part One is a word game involving the singer's name. Moreover, it's an esoteric, concept album that makes strong reflections and political statements.
9. Better Days – Goo Goo Dolls
"Better Days" was the first single released to promote the band's 2005 album Let Love In.
The main motif of the song is to send a message of hope and about changing the world we live in to make it a better place.
Back in 2005, Hurricane Katrina had just hit the USA and the country was recovering while dealing with an unpopular war in Iraq. The song became a safe, comfortable place for all those having a troubling time to find hope at.
After its release, CNN used the track as the theme song for the network's coverage of Hurricane Katrina.
10. Sober – P!nk
"Sober" came out in P!nk's fifth studio album, Funhouse (2008).
The singer wrote "Sober" to talk about the idea of being uninhibited without the need for vices such as drugs and alcohol. According to Pink, that takes a lot of emotional and mental strength.
The main line that inspired this song for Pink was "how do I feel this good sober?" The singer explained to specialize media that she wanted to give up on the vices that she had chosen.
The epic MTV Video Awards performance of this song in 2009 included a blindfolded singer being carried high above the stage and performing an acrobatic routine while on a harness.
11. When I'm Back on my Feet Again – Michael Bolton
12. Roar – Katy Perry
13. And the Healing Has Begun – Van Morrison
14. Recovery – James Arthur
15. The Healer – John Lee Hooker
16. Fix You – Coldplay 
17. Heal – Tom Odell 
18. Better – Guns And Roses
19. Feel Good Inc.- Gorillaz 
20. Heal Me – Lady Gaga 
21. Heal the World – Michael Jackson 
22. Only He Can Heal Me – Bloc Party 
23. Hold On – Alabama Shakes 
24. Real Life (Angel) – Elbow 
25. Dog Days Are Over – Florence + The Machine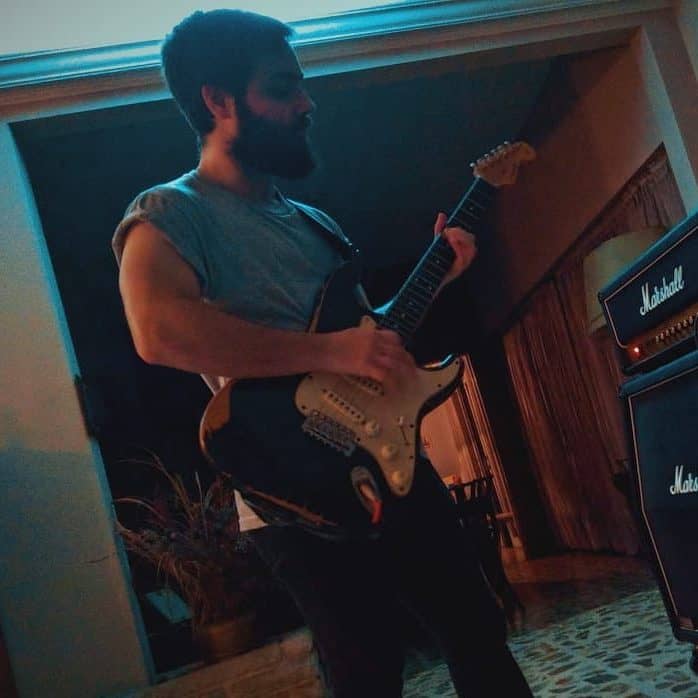 Hello there, my name is Ramiro and I've been playing guitar for almost 20 years. I'm obsessed with everything gear-related and I thought it might be worth sharing it. From guitars, pedals, amps, and synths to studio gear and production tips, I hope you find what I post here useful, and I'll try my best to keep it entertaining also.