There is a taste for everyone. However, some tastes are shared by a wide majority.
This list is about this so-called majority. It's about those songs that have stood the test of time and broken through musical barriers.
It doesn't matter if you like rock, pop, reggae, country, classical, or rap, because even if you barely listen to music at all, you surely like most of the songs on this list.
1. My Way – Frank Sinatra
Frank Sinatra was known for his powerful voice. Although he wrote songs, most of Sinatra's classics are covers and versions.
My Way is no exception. However, once Frank Sinatra took a song, he made them of his own.
What made My Way stand the test of time is its heroic and fearless message, which people of almost any age can identify with.
2. Hotel California – The Eagles
The entire world has listened to Hotel California at least once in their lives.
It's a song that simply everyone knows, no matter age or geography.
What made this one stand out was not just the music, but the originality and thought-provoking concepts behind the lyrics, which contrasted with most pop songs of that era.
3. Smells Like Teen Spirit – Nirvana
We can thank The Pixies for this song since Kurt Cobain stated he was trying to "rip them off."
The loud guitar sounds mirror anger and the vague, somehow pointless lyrics truly embody the teen spirit of the 90s.
It seems that this spirit has remained for two more decades, and maybe that's why this song has become one of the most famous in Rock music.
4. Piano Man – Billy Joel
Piano Man is based on biographical real events experienced by the singer.
Billy Joel worked at a bar in Los Angeles for six months. The anecdotes and characters mentioned in the song are taken from his work experience.
5. Never Gonna Give You Up – Rick Astley
From being a one-hit wonder to becoming a Youtube meme to troll your friends, Never Gonna Give You Up has captivated everyone since its very first release in 1987.
6. Bohemian Rhapsody – Queen
Queen did everything wrong.
Wrote a six-minute song as the leading single of their album (most radio-friendly hits lasted half the time); mixed Rock N' Roll with Opera, two opposite genres; and contained a structure that was too off from pop, thus, more "difficult" to catch hearers attention.
The blatant failure turned the exception into the rule. Bohemian Rhapsody ended up crowned as one of the best songs in history and a top-seller single in various countries.
7. Lose Yourself – Eminem
A song written for the movie 8 Mile. Eminem put himself in the shoes of the character to make the song suit the film.
To this day, Lose Yourself is still the number one single of Eminem's career.
8. Africa – Toto
Toto's members are all professional session musicians.
Nonetheless, being an expert doesn't guarantee that your songs will be hits. Sure, musically, they'll be top-notch, but the majority of listeners appreciate tunes for other reasons.
One way or another, Toto managed to create a song that combined both musical talents with a catchy and emotional chorus.
9. Sympathy For The Devil – The Rolling Stones
The opening track to The Rolling Stones' album Beggars Banquet is, arguably, the most memorable Stone's song ever (although Gimme Shelter and Satisfaction are not that far from the number one position either).
Sympathy For The Devil has Satan as the main protagonist of the story, appearing in pivotal moments of our history, causing struggles and misdeeds.
10. What A Wonderful World – Louis Armstrong
The beauty of this song lies in its message.
It's easier to focus on the negativity that surrounds our lives. It should be a habit, though, to take a look at the other side of the coin every now and then.
11. Billie Jean – Michael Jackson
I'm trying not to repeat artists. That's why we'll have to stick to just one Michael Jackson song, and not 30 (although he deserves it).
Michael Jackson stated that, before recording the song, he was deeply absorbed in the tune (that would later be worked on and published). So absorbed, that he didn't realize his car's wheels were being caught on fire until a strange kid warned him about it.
If a song is so mesmerizing that could end your life, then it's going to be a hit for sure.
12. Take On Me – A-ha
Arguably, Take On Me is the top One-hit wonder of the 80s.
At the end of the day, what matters the most is the music. But, I dare say that the popularity of this song has much to do with the fabulous music video.
13. Bob Marley & The Wailers – Redemption Song
Contrary to most of Bob Marley's classics, Redemption Song has a melancholic aura.
Not just for the lyrics, but for the music as well. Listening to nothing but Marley sing and play guitar, with no band to accompany him, makes it all more sorrowful.
Despite the sad melody, Marley sings about liberty and vindication.
14. Gangsta's Paradise – Coolio
This song had a huge impact on the world's culture and the media.
The song took a sample from Stevie Wonder's song Pastime Paradise, so let's say that the two share the credits for this outstanding creation, enjoyed by rappers and non-rappers alike.
15. Imagine – John Lennon
Lennon expressed his belief in a better future for humankind. One where war ceases to exist and violence is not an option.
But if Imagine is considered to be one of the best songs ever by so many, then maybe that dream will come true since everyone wishes the same results.
16. Adele – Rolling In The Deep
Anger, frustration, and a thirst for vengeance are the emotions conveyed in Rolling In The Deep, as a result of a breakup.
Quite a noticeable contrast when comparing it to the music.
19 More Best Songs of All Time
| | |
| --- | --- |
| Title | Artist |
| Hey Ya! | Outkast |
| Sunday Bloody Sunday | U2 |
| Hey Jude | The Beatles |
| Like A Stone | Audioslave |
| California Dreamin' | The Mamas & The Papas |
| Careless Whisper | George Michael |
| I Walk The Line | Johnny Cash |
| Like A Rolling Stone | Bob Dylan |
| Stayin' Alive | Bee Gees |
| Stairway To Heaven | Led Zeppelin |
| The House of The Rising Sun | The Animals |
| Seven Nation Army | The White Stripes |
| Californication | Red Hot Chili Peppers |
| Dancing Queen | ABBA |
| Respect | Aretha Franklin |
| Sing Sing Sing | Benny Goodman |
| Stand By Me | Ben E. King |
| Superstition | Stevie Wonder |
| Don't Stop Believin' | Journey |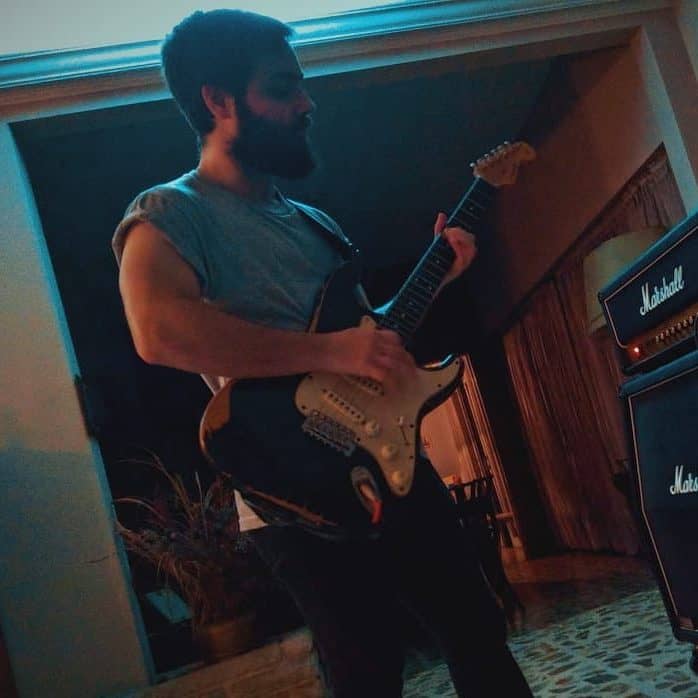 Hello there, my name is Ramiro and I've been playing guitar for almost 20 years. I'm obsessed with everything gear-related and I thought it might be worth sharing it. From guitars, pedals, amps, and synths to studio gear and production tips, I hope you find what I post here useful, and I'll try my best to keep it entertaining also.