Everyone has to deal with loss at some point in their lives.
It's never easy, but the good news is you don't have to face it alone, even if you've lost everything.
For any music lover, songs are like companions, friends to relate to, and friends that uplift you when need be.
This list is a list of just such songs, companions, commiserates, and up-lifters.
1. I'll Be Missing You – Diddy & Faith Evans
Missing you is P Diddy's tribute to his close friend and colleague The Notorious B.I.G.
It was released just 3 months after his death and has become one of the biggest rap songs in history.
The majority of the melody of the song is sampled from The Police's Every Step You Take, with Diddy stating the reason he did this is that it's one of his favorite songs.
2. Wake Me Up When September Ends – Green Day
Billie Joe Armstrong wrote this song in memorial of his father who passed away when he was just 10 years old.
The title of the song is allegedly written from what a young Armstrong said to his mother after his father's funeral.
When she knocked on his bedroom door, he responded "wake me up when September ends".
3. See You Again – Wiz Khalifa
A more recent song, but a very relatable one too.
See You Again was written by Khalifa as a tribute to the late Fast and Furious actor Paul Walker.
The song is written both from the perspective of a friend left behind and from the perspective of the deceased, with the chorus being a hopeful promise of reunion.
4. Tears In Heaven – Eric Clapton
Tears in Heaven is one of a couple of songs Clapton wrote as a tribute to his 4-year-old son, who died after falling from the 54th floor of their apartment.
Clapton's lyricism and composition of this song make it a heart-wrenching experience to listen to and imagine experiencing.
If you don't have to imagine it, it makes for something all the more difficult to listen through.
5. (Don't Fear) The Reaper – Blue Öyster Cult
Some people have interpreted this song to be about suicide, but it's actually about embracing the inevitability of death.
In other words, it's meant to encourage us to enjoy life without the fear of death looming over us.
Buck Dharma considered it a love song about transcending the bounds of life and death, which is pretty beautiful when you think about it.
6. Last Kiss – Pearl Jam
This happens to be one of Pearl Jam's biggest songs- a teen tragedy pop crossover.
The song was originally not written by Pearl Jam though, it was performed back in 1961, by Wayne Cochran, but at the time it didn't do very well at all.
7. (I Just) Died in Your Arms – Cutting Crew
Pretty much the Cutting Crew's biggest song.
Died in Your Arms was released back in 1986 and is a song love song that plays a twist on love, by making it about being used and cast aside.
In this case, the loss isn't about the death of a loved one, but the loss of love.
But It's better to have loved and lost than to have never loved at all, as the saying goes.
8. Gone Too Soon – Michael Jackson
Gone Too Soon was released by Michael Jackson in 1991 as the final track on his "Dangerous" album and was actually a cover.
He performed the song as a tribute to his friend, Ryan White, who died due to complications from AIDS the same year.
The song pictures the lost person as a multitude of comparisons to beautiful, yet ephemeral things, such as a shooting star and sunset lost behind clouds.
Overall it's a beautiful song that captures loss in a positive light by focusing on the good qualities of the person gone, rather than on how the singer is feeling about the loss.
9. Hear You Me – Jimmy Eat World
One of my favorite songs on this list. Hear You Me has a touching backstory to it: it was written for sisters Mykel and Carli Allen, who were big supporters of both Jimmy Eat World and Weezer.
Tragically, they died in a car crash in 1997.
The song is a slow and touching experience, with the theme focused on wishing the sisters well.
10. One More Day – Diamond Rio
One More Day is a country song about wishing for one more day with your lost loved one, but with the writer being self-aware enough to know that if they got one more day, they'd want one more.
The song seems to be pointing at losing a significant other, but the lyrics are open-ended enough to relate to no matter the situation.
11. If I Die Young – The Band Perry
If I Die Young gives us a fresh perspective, with it being from the view of the lost person.
The Band Perry gives us an optimistic song, with the singer imploring the listener to send them off happily.
Over the course of the song, the singer comes to the conclusion that, if she should "die young," she would be happy with the life she's lived, and she would hope for her loved ones to celebrate her, rather than mourn her.
12. Beloved – Mumford & Sons
Beloved is a pretty folk song from Mumford & Songs.
It's definitely a song about watching someone fade away, but it's given with an upbeat, almost danceable rhythm which keeps the message of the song optimistic.
Beloved is a song about wanting the person you lose to know that they are loved and you'll miss them.
13. Hurt – Johnny Cash
A cool cover from Johnny Cash.
Hurt was originally written by Nine Inch Nails, but Cash did such a good cover that they basically gave the song to him.
I would agree with their choice because Johnny Cash gave it a weight that Trent Reznor couldn't (in my opinion).
Pair that with the fact that Cash's wife passed away just 3 months after the song was released and their residence burned down later on and you have a song with a lot of history and heaviness to it.
14. Whiskey Lullaby – Brad Paisley Ft. Alison Krauss
Whiskey Lullaby was composed by Bill Anderson and Jon Randall, it was then recorded by Brad Paisley with Alison Krauss as a duet.
The song tells the story of how a man commits suicide after having his heart broken by the woman of his dreams, drinking himself into it by the end.
The story continues with the cycle going on to the woman and her guilt.
It's a pretty sad tale, and one I could easily see us all relating to at one point or another in our lives.
15. Supermarket Flowers – Ed Sheeran
A song for the moms and grandmothers of the world.
Supermarket flowers is a tribute to Ed's late grandmother, the song focuses on the positive aspects of who she was and the impact left behind.
Sheeran admitted that initially, he didn't want to put the song out on the album at the time, but his grandfather convinced him to while they were at his grandmother's funeral.
It's a song sung from the perspective of Sheeran's mother and I think nobody could listen to this song without being at least a little touched by its contents.
The song doesn't try to be smart or overly deep, it's just a plain look at who someone is to you when they're gone and you're reflecting on your memories with them,
16. Who You'd Be Today – Kenny Chesney
17. Everybody Hurts – R.E.M.
18. A Long December – Counting Crows
19. In Loving Memory – Alter Bridge
20. My Immortal – Evanescence
21. Candle In The Wind – Elton John
22. The Show Must Go On – Queen
23. The Last Carnival – Bruce Springsteen
24. Let It Be – The Beatles
25. Dancing in the Sky – Dani and Lizzy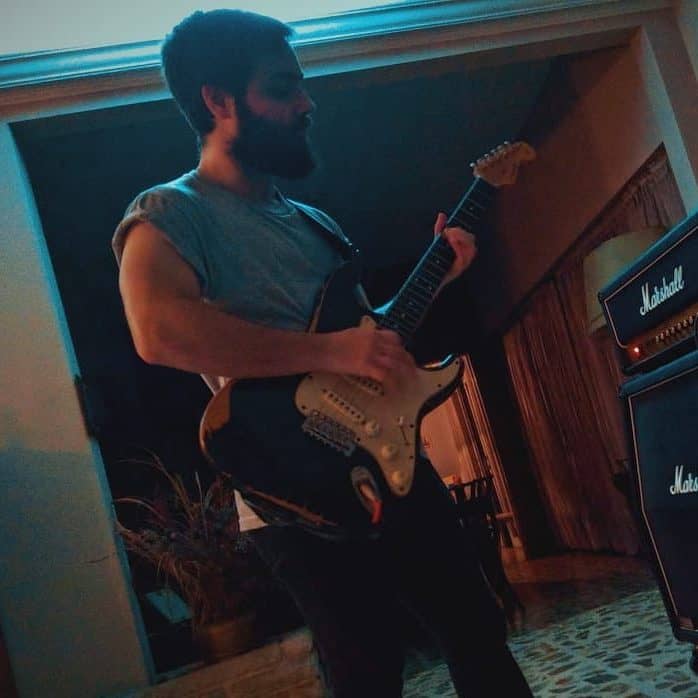 Hello there, my name is Ramiro and I've been playing guitar for almost 20 years. I'm obsessed with everything gear-related and I thought it might be worth sharing it. From guitars, pedals, amps, and synths to studio gear and production tips, I hope you find what I post here useful, and I'll try my best to keep it entertaining also.