Birds have long been a point of fascination for people.
Although flying in airplanes is common these days, I'm sure the idea of flight was quite baffling to people for millennia.
And certain birds have a lot of symbolic imagery going way back to the fiction and poetry of the past.
For example, an albatross as a sign of bad luck, parrots as imitation, doves as symbols of peace, buzzards and vultures as scavengers, etc.
And I think the Mexican flag is one of the best out there with the coat of arms in the center showing a powerful eagle eating a snake. Now that's how you design a flag!
And thankfully musicians have taken notice of all of the symbolism associated with birds.
As well they should because bird songs are probably the closest thing to music in the animal world.
And if you start feeling hungry, some birds taste pretty good too.
So spread your wings and let's explore some cool songs that have been inspired by our feathered friends!
1. Free as a Bird – The Beatles
At a basic level humans often envy birds for their freedom of movement.
This could be simply flying or also being able to migrate to warmer climates when the weather gets cold without having to worry about a mortgage.
And after becoming one of the biggest music groups ever, the Beatles were mobbed anywhere they went.
But John Lennon famously decided to settle down to a more ordinary life and raise a family after he met his self-proclaimed soulmate, Yoko Ono.
And this song was written by Lennon in the late 1970s (Lennon was murdered in 1980) and then the remaining Beatles members later contributed to it for a proper release as a Beatles track.
Now I'm not saying it's the best Beatles song ever but it's pretty good.
And getting to hear a never released Beatles song in the 1990s was a big deal for a lot of people.
Written by: John Lennon
Year Released: 1995
Album: Anthology 1
2. Songbird – Eva Cassidy
This beautiful love song takes a moment to stop and smell the roses, or in this case listen to the sounds of nature.
Because the song is based around the lyric "And the songbirds keep singing like they know the score".
Although Eva Cassidy didn't write her own songs she was gaining popularity as a singer until her career was cut short by her death in her early 30s.
But after her death, she was honored by having songs from her albums compiled onto a CD (also titled Songbird), and her music was introduced to a new audience.
So it's a little bit of a sad tale but it's always nice when someone leaves behind some lovely music or another artistic achievement.
Written by: Christine McVie
Year Released: 1997
Album: Eva by Heart
3. The Great Speckled Bird – Johnny Cash
Okay, so this song may not be popular these days, but back in the days of vinyl records, this one popped up all over the place.
There was an early version by Roy Acuff and then Johnny Cash, Jerry Lee Lewis, Marty Robbins, and many other big names of yesteryear did versions of it.
The song is a reference to a Bible verse and was written in response to some political/religious debates going on in the churches of the early 20th century.
Honestly, I'm not that interested in picking apart the Biblical metaphor here but the song is a cool little time capsule from the past and sounds pleasant enough.
Written by: Guy Smith and Charlie Swain
Year Released: 1959
Album: Songs of Our Soil
4. Night Owl – Carly Simon
Most people can be divided into two groups: morning people or night owls.
Or to continue with the bird theme, people often say "the early bird gets the worm."
On the other hand, owls are nocturnal creatures, meaning they wake up to do their hunting and take care of business at night, hence the reference in this song.
I have to admit I'm a bit of a night owl myself and I wouldn't have it any other way.
While this song is pretty good, it's far from my favorite Carly Simon track.
In fact, the only thing that brings it down a little for me is that the rest of the songs on this album are even better!
Written by: James Taylor
Year Released: 1972
Album: No Secrets
5. The Raven – The Alan Parsons Project
Unless you have been living under a rock your whole life you are probably familiar with creepy writer Edgar Allan Poe.
I mean I like the literature he left behind but he did marry his 13-year-old cousin!
Anyway, one of his most famous works was a poem about a raven that says "nevermore".
And this song is based on the poem, even adding some raven sound effects at the end.
Furthermore, the entire album that the track comes from is based on the works of Edgar Allan Poe.
Somehow the sound is really fresh and quite different from a lot of the music that was coming out in the mid-1970s.
And it was one of the first songs to feature vocals through a digital vocoder before everyone started using it like the 1970s version of autotune.
So it's more than just a straightforward rock track but somehow it doesn't strike me as being as pretentious as a lot of progressive rock is. It just sounds cool.
Written by: Alan Parsons and Eric Woolfson
Year Released: 1979
Album: Tales of Mystery and Imagination
6. Scream Phoenix – Cannibal Ox
Most Hip Hop artists in the early 2000s were rapping about sipping Hennessy and Patron in "da club".
And sure, there's a time and a place for that, but there were others like artists on the Definitive Jux record label who were digging a little deeper.
Another Cannibal Ox track from the same album is about pigeons.
In other words, pigeons represent staying at street level and being content to eat whatever is around. No worries, no dreams.
Then you have the fiery phoenix that appears in the mythology of many ancient cultures.
A phoenix can rise from its ashes to be reincarnated or reborn, which in this song is meant as a call to rise above the street-level violence and circular thinking of urban New York life.
My only question is can we do this and still sip some expensive liquor at the same time?
Written by: Cannibal Ox and El-P
Year Released: 2001
Album: The Cold Vein
7. Vultures – John Mayer
It's time to get into some of the darker things that birds can represent with none other than John Mayer.
Carrion birds like vultures and buzzards are bad news and when you see them circling in the sky you know something or someone has died (or is about to)!
This song is mostly about trying to carry on and keep positive even when there are vultures at your door.
I suppose the vultures in this tune could represent many things: misfortune, aging, depression, or the burdens that come with being famous such as paparazzi and gold diggers.
There's some cool musicianship on this track for sure and rather than giving you the Blues, it should help drive them away.
Written by: John Mayer, Steve Jordan, and Pino Palladino
Year Released: 2006
Album: Continuum
26 More Great Songs About Birds
| | |
| --- | --- |
| Title | Artist |
| Where Eagles Dare | Misfits |
| Blackbird | The Beatles |
| Polly | Nirvana |
| Albatross | Fleetwood Mac |
| When Doves Cry | Prince |
| Edge of Seventeen | Stevie Nicks |
| Bird of Paradise | Snowy White |
| A Bird in a Gilded Cage | Steve Porter |
| Bird Song | Florence + the Machine |
| Buzzard Song (from Porgy and Bess) | Ella Fitzgerald and Louis Armstrong |
| Pigeon | Cannibal Ox |
| Ain't No Thang | Outkast |
| Free Bird | Lynyrd Skynyrd |
| Surfin' Bird | The Trashmen |
| Three Little Birds | Bob Marley & the Wailers |
| Fly Like an Eagle | Steve Miller Band |
| The Eagle and the Hawk | John Denver |
| Bird on the Wire | Leonard Cohen |
| Hummingbird | Seals and Crofts |
| Sparrow | Simon and Garfunkel |
| Birds | Coldplay |
| Bird Song | Jerry Garcia |
| Birds of a Feather, We Rock Together | Vulfpeck |
| Rockin' Robin | Bobby Day |
| Birds | Imagine Dragons |
| Eagle | ABBA |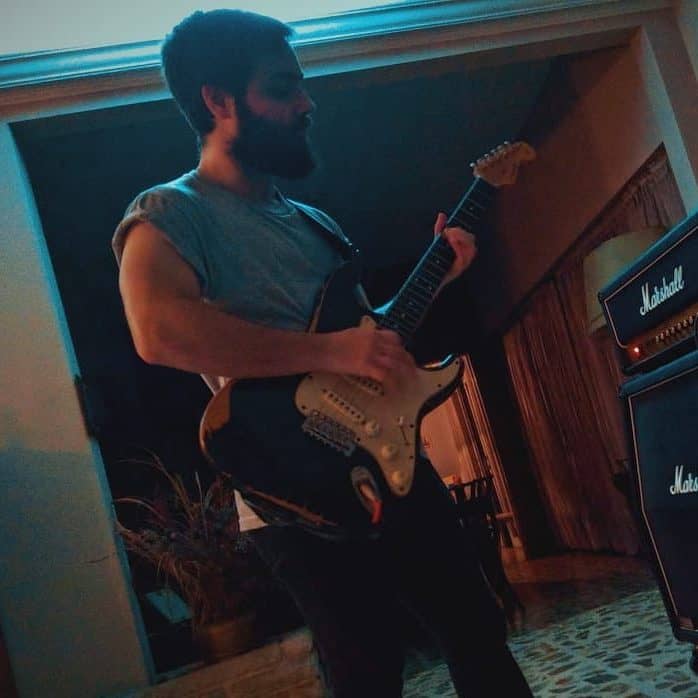 Hello there, my name is Ramiro and I've been playing guitar for almost 20 years. I'm obsessed with everything gear-related and I thought it might be worth sharing it. From guitars, pedals, amps, and synths to studio gear and production tips, I hope you find what I post here useful, and I'll try my best to keep it entertaining also.