Depression is a very serious mental condition that's more common than one would like to think.
This is especially true when we talk about musicians and music stars that have to deal with the emotional rollercoaster of overexposure and confinement.
Yes, one day they're playing for a whole arena of screaming fans and the next day sipping coffee and watching TV.
But they don't just give in to the feeling; they do what they do best with feelings: turn them into art.
Thus, here are the 53 attempts musicians have made to fight their own demons back, these are 53 hits inspired by depression.
1. Down in a Hole – Alice in Chains
"Down in a Hole" was the fifth single from the band's debut album, Dirt, released in 1992. It's one of the band's very few power ballads.
2. Stan – Eminem
"Stan" was chosen to be the third single from Eminem's hit album, The Marshall Mathers LP. It was released on November 20th, 2000.
3. No rain – Blind Melon
"No Rain" is a hit song by Blind Melon. It was the second single from their debut album, Blind Melon, released in 1992.
4. Creep – Radiohead
"Creep" was the first hit Radiohead ever released. It was released on September 21st, 1992. It belonged to the band's debut album, Pablo Honey.
5. Paint it black – The Rolling Stones
"Paint It Black" is one of the first songs that emerged from the Richards-Jagger combination. It was released in 1966.
6. Numb – Linkin Park
"Numb" was the third single from Linkin Park's second studio album, Meteora, released in 2003.
7. Adam's song – Blink 182
"Adam's Song" belongs to Blink-182's third studio album, Enema of the State (1999). It was the third and final single, released on March 14th, 2000.
8. Hurt – Johnny Cash – (Originally by Nine Inch Nails)
"Hurt" was written by Trent Reznor, the leader of the industrial rock band, Nine Inch Nails, and appeared in the band's 1994 record The Downward Spiral. This cover version was recorded by Johnny Cash with Rick Rubin's production.
9. Everybody hurts – R.E.M
10. Fix you – Coldplay
11. Believer – Imagine Dragons
12. Fade to Black – Metallica
13. Under the Bridge – Red Hot Chili Peppers
14. Behind Blue Eyes – The Who
15. Summertime Sadness – Lana del Rey –
16. Loser – Beck
17. Lithium – Evanescence
18. Mad World -Tears for Fears
19. Unwell – Matchbox twenty
20. Welcome to the Black Parade – My Chemical Romance 
21. Here Comes the Rain Again – Eurythmics 
22. I Feel Like Dying – Lil Wayne 
23. Runaway Train – Soul Asylum
24. Only Happy When it Rains – Garbage 
25. Whataya Want From Me – P!nk
26. Fell on Black Days – Soundgarden
27. Suicide is Painless – Manic Street Preachers
28. Lovely – Billie Eilish
29. I Am So Lonesome I Could Cry – Hank Williams
30. Telescope – Cage the Elephant
31. This Depression – Bruce Springsteen
32. Gravity – John Mayer
33. Both Sides Now – Joni Mitchell 
34. A Day Without Me – U2 
35. Diary of a Madman – Ozzy Osbourne
36. The Dark Side – Muse
37. Million Years Ago – Adele 
38. Rainy days and Mondays – The Carpenters
39. Lithium – Nirvana
40. Heavy – Linkin Park
41. Breaking Down – Florence and the Machine
42. New Dawn Fades – Joy Division
43. Rainbow in the Dark – Dio
44. I Just Wasn't Made for These Times – Beach Boys 
45. I Go to Extremes – Billy Joel 
46. Pretty Hurts – Beyoncé
47. How Soon is Now – The Smiths 
48. Nobody Knows – P!nk 
49. Lucky – Britney Spears
50. Boulevard of Broken Dreams – Green Day
51. People are Strange -The Doors 
52. Torn – Natalie Imbruglia
53. Last Hope – Paramore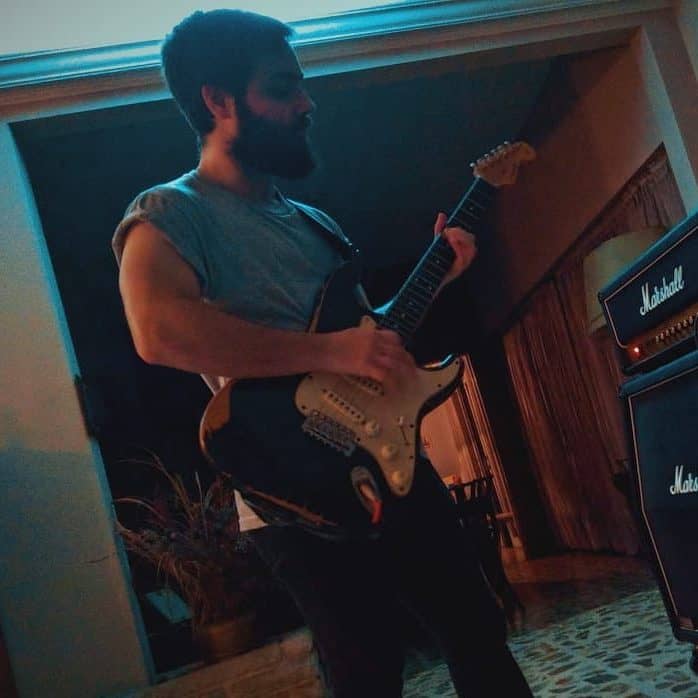 Hello there, my name is Ramiro and I've been playing guitar for almost 20 years. I'm obsessed with everything gear-related and I thought it might be worth sharing it. From guitars, pedals, amps, and synths to studio gear and production tips, I hope you find what I post here useful, and I'll try my best to keep it entertaining also.