Freedom is an important issue all over the world.
And it always has been.
Sometimes it can relate to physical freedom or freedom of movement such as what an open landscape might represent.
And there is freedom of expression or speech too, a constant battle between citizens and governments that will probably never end.
But freedom is especially cherished in America where it is one of the rights that people hold so dear and risk their lives for when they feel it's being threatened.
But we're here to have fun so there won't be any politics creeping into this if it can be helped.
Lastly, sometimes people can just "box themselves in mentally" like an irrational phobia, creating barriers that don't exist, but that seems almost physical in their realness.
And sometimes all it takes to break free is some great music or whatever your favorite pastime is.
So open your mind and let's check out some killer songs about freedom.
1. Anyway, Anyhow, Anywhere – The Who
To me this is the quintessential song about freedom because it's all about breaking down barriers in whatever form they may be.
Lines such as "Nothing gets in my way, not even locked doors" are indicative of physical restraints, but there's something else going on in the song.
Because there are also mentions of not following the blueprint laid down by your parents and grandparents.
And whether the song's character wins or loses doesn't matter as long as he can do and go where wants.
So I think it is actually a song about your mental state giving you freedom if you have the courage to break the unwritten laws and forge your own path.
This one could just as easily have been called "the rebel's theme" and it still rings true today.
Written by: Pete Townshend and Roger Daltrey
Year Released: 1965
Album: Anyway, Anyhow, Anywhere (single)
2. Redemption Song – Bob Marley and The Wailers
This track sounds different from a lot of Marley's songs with its simple instrumentation.
And while the song starts with references to the slavery of the African diaspora and redemption through God, it then moves to a more universal problem.
With fears of the countless dangers growing in our world ("Have no fear for atomic energy"), we are called upon to cast off the slavery of the mind by joining in songs of freedom.
And as the singer died about a year later, this song is very important to a lot of his old and new fans who have admired his talents and positive message through the generations.
Written by: Bob Marley
Year Released: 1980
Album: Uprising
3. Born to Be Wild – Steppenwolf
One of Rock and Roll's greatest anthems is about the freedom that comes from the open road.
Living fast and the 'joie de vivre' of being young and adventurous are the theme here.
While the song only mentions motors and highways this song is so inextricably linked to the film Easy Rider that you can't hear it nowadays without thinking about motorcycles.
And that's not a bad thing because motorcycles are a perfect symbol of freedom and the rush of adrenaline that sitting atop all of that power brings.
But if cruising down Route 66 on a Harley-Davidson motorcycle isn't your thing, you can at least enjoy listening to the song or watching the movie.
Written by: Mars Bonfire
Year Released: 1968
Album: Steppenwolf
4. Me and Bobby McGee – Janis Joplin
There's a common phrase "the trappings of success" that could be used to describe this tune.
Because in her inimitable voice Janis sings that "Freedom's just another word for nothing left to lose".
And as she finds happiness with a lover and then loses him the line takes on two meanings.
Because at the beginning of the song they are poor and hitchhiking but still happy in their freedom.
And when Bobby leaves her, she has more freedom (more of nothing) but can't forget the good simple times they enjoyed singing the Blues.
This song is also special because it and the album it's from were released shortly after Joplin's untimely death, giving her fans one to remember her by.
Written by: Fred Foster and Kris Kristofferson
Year Released: 1971
Album: Pearl
5. My Way – Frank Sinatra
This classic song touches on freedom by way of example.
And it's not about simply trying to be free. It's about someone who succeeded at being free.
You're not supposed to do something? You're not supposed to say something? Who cares?
As long as you're willing to accept the consequences ("I took the blows") of carving your own path, you will hopefully live a satisfying life.
Sure, the character in the song has a few regrets in his old age, but no real sorrow at writing his own rules.
So I'd say he lived a life of freedom that few people get to achieve.
I just hope there wasn't too much collateral damage to other people along the way!
Written by: Claude Francois, Paul Anka, Gilles Thibaut and Jacques Revaux
Year Released: 1969
Album: My Way
6. One More Time – Daft Punk
It's party time or 5 o'clock somewhere and if you enjoy electronica this song is a great way to blow off some steam.
This is no masterclass in the philosophy of self-exploration or realizing your true potential but just allowing yourself to kick back and relax.
Or in this case "Celebrate and dance so free. Music's got me feeling so free" as the song goes.
Because whether you feel free or shackled doesn't have to mean big changes and sometimes it's just about letting yourself enjoy the small things.
As so many songs about freedom say, it's really just a state of mind (hopefully) so do yourself a huge favor and find something that makes you feel like the world is your oyster!
Written by: Anthony Moore, Thomas Bangalter, and Guy-Manuel de Homem-Christo
Year Released: 2001 (single released in 2000)
Album: Discovery
39 More Great Songs About Freedom
| | |
| --- | --- |
| Title | Artist |
| Oh, Freedom | Joan Baez |
| Free at Last | Joan Baez |
| Born Free | Andy Williams |
| Feel So Free | Ivy |
| Emancipation | Prince |
| Freedom Rock | Frank Black |
| I'm Free | The Rolling Stones |
| Unchained | Van Halen |
| Free at Last | DC Talk |
| Let's Go Free | Moby |
| American Soldier | Toby Keith |
| Freedom | Rage Against the Machine |
| Desperado | Eagles |
| These Colors Don't Run | Van Zant |
| Wherever I May Roam | Metallica |
| Freedom | Beyonce featuring Kendrick Lamar |
| Set Me Free | Velvet Revolver |
| I'm Free | The Who |
| Fly Like an Eagle | Steve Miller Band |
| No Freedom | Carly Simon |
| Freedom | Pharrell Williams |
| Chimes of Freedom | Bob Dylan |
| Blackbird | The Beatles |
| Let It Go | Idina Menzel |
| Freedom | Nicki Minaj |
| Freedom | Jimi Hendrix |
| Freedom | Erasure |
| Think | Aretha Franklin |
| Feeling Good | Nina Simone |
| Free Man in Paris | Joni Mitchell |
| Don't Worry, Be Happy | Bobby McFerrin |
| I Wish I Knew How It Would Feel to Be Free | Nina Simone |
| I'm Set Free | The Velvet Underground |
| I Want to Break Free | Queen |
| Break My Stride | Matthew Wilder |
| I'm Like a Bird | Nelly Furtado |
| Free As a Bird | The Beatles |
| Born Free | Kid Rock |
| People Got to Be Free | The Rascals |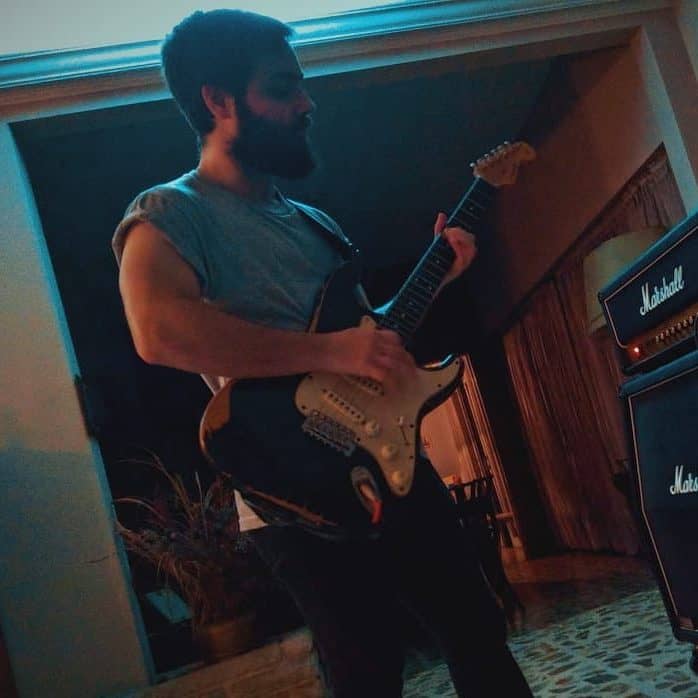 Hello there, my name is Ramiro and I've been playing guitar for almost 20 years. I'm obsessed with everything gear-related and I thought it might be worth sharing it. From guitars, pedals, amps, and synths to studio gear and production tips, I hope you find what I post here useful, and I'll try my best to keep it entertaining also.