Loyalty is defined as a robust feeling of support, trust, and fidelity.
It's what makes relationships not only function but do it assertively.
After all, one can meet with hundreds of friends at parties and have a good-looking partner. But the trial by fire is when those people remain by your side during difficult times, despite all odds.
Do you think your people would remain loyal to you?
Think about that question while checking these 25 great songs about loyalty.
1. I Will Always Love You – Whitney Houston
Originally written by country singer Dolly Parton but popularized by Whitney.
I Will Always Love You is a strong statement of loyalty toward a partner. The person will always love her significant other, even if that person no longer stays in one's life.
Whitney's version earned popularity after the top movie The Bodyguard.
2. Jolene – Dolly Parton
Talking about Dolly Parton, here we find Jolene, a song about a most beautiful woman that has more than enough to steal any woman's man.
Dolly begs her friend, Jolene, not to take her man away.
It's a song about loyalty, but needless to say, it's also about insecurities and jealousy.
3. Loyal To The Game – 2Pac
This Rap song is about taking matters seriously and not goofing around.
One could say that staying loyal to the game means dedicating the right amount of time to practicing and learning about music.
Though it also relates to street life and how one must keep an eye on everything in order to survive.
4. No Excuses – Alice In Chains
Singer Layne Staley and guitarist Jerry Cantrell had a turmoiled relationship.
Nonetheless, despite the constant trouble between the musicians, Cantrell stated how much he loved his friend in this song.
The last verse of No Excuses says "You're my friend / I will defend / And if we change, then I love you anyway."
5. Got Each Other – The Interrupters (feat. Rancid)
The Interrupters dedicate this fantastic track to all their friends, stating their unbreakable loyalty.
6. Fall Back Down – Rancid
Similar to the previous entry, Fall Back Down is an anthem of friendship and loyalty.
No matter if you fall, that special person will always be there to pick you up and save you.
7. Loyal Like Sid and Nancy – Foster The People
Everyone knows this couple: Sid Vicious, the bass player of Sex Pistols, and Nancy Spungen, his girlfriend.
It's no secret at all that this Punk relationship was absolutely tumultuous and full of excesses.
However, they remained loyal to each other, contrary to all expectations.
Unfortunately, the couple didn't enjoy a happy ever after, considering that Nancy died of a stab wound and Sid was charged with murder in the second degree.
Months later, though, Sid passed away due to a heroin overdose.
8. Loyal Brave True – Christina Aguilera
You most probably know this song from the Disney movie Mulan.
Not the animated version, though, but the 2020 live-action adaptation.
The track has a noticeable Chinese music influence.
9. Those Once Loyal – Bolt Thrower
A rather spicy choice for the list.
Death Metal band Bolt Thrower commemorates soldiers and warriors who went on to fight but never returned.
Those once loyal will remain in eternal glory.
10. Loyalty – Kendrick Lamar (feat Rihanna)
Some people say one should trust no one.
But at the end of the day, we are social creatures. Thus, we somehow rely on others for our survival.
Understandably, though, there are a lot of people who end up betraying and ruining one's trust in the world.
This song is a bit about that. About how valuable loyalty becomes the more we grow up.
11. Got Your Back – T.I. (feat Keri Hilson)
Got Your Back is the way T.I. showed gratitude to every woman that stands beside their men and got their backs.
12. Loyal To Me – Nina Nesbitt
The lesson of this song is just as the title implies: to stay loyal to oneself.
In other words, learn to be comfortable in your skin. Once you accomplish that, you'll relate to people who only make the best out of you.
Naturally, Loyal To Me is about one of Nina's friends, who dated a guy that wasn't suitable for her.
13. Loyal – PARTYNEXTDOOR (feat Drake)
Another song where loyalty focuses on a love relationship.
The singer believes the bond is facing hard times and begs her girlfriend not to leave him.
14. Loyal To No One – Dropkick Murphys
Loyal To No One narrates the story of a man with no friends and no family.
He wants to be alone and receive help from none.
As the title implies, he remains only loyal to himself.
However, the lyrics show the man not as someone strong and confident, but as the complete opposite.
After all, he will die alone, never knowing the joy of sharing time with significant partners.
15. Stood By Me – Rival Sons
Stood By Me feels like a gratitude letter from a man to a woman.
Despite the man's behavior and the "leave-me-alone" attitude, the woman stood by him.
He regrets his misbehavior, apologizes, and thanks that unique person for always being there.
16. You've Got A Friend In Me – Randy Newman
Healthy friendships require loyalty.
If you've ever watched Toy Story, then you have already learned that lesson (oh, and you already know this song too!).
17. Loyal To None – Beatsteaks
18. Loyalty – Cormega
19. No Loyalty – Rich The Kid
20. Love and Loyalty – Wale (feat Mannywellz)
21. Recollections of Loyalty and Pain! – Autumn!
22. I Believe In You – Talk Talk
23. Loyal – Chris Brown (feat Lil Wayne & Tyga)
24. Loyalty – King Gizzard and the Lizard Wizard
25. Chris Stapleton – Friendship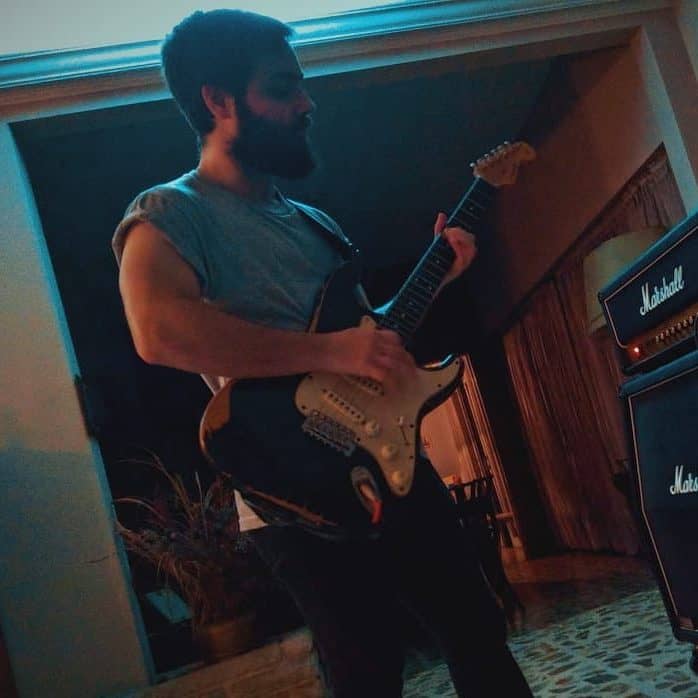 Hello there, my name is Ramiro and I've been playing guitar for almost 20 years. I'm obsessed with everything gear-related and I thought it might be worth sharing it. From guitars, pedals, amps, and synths to studio gear and production tips, I hope you find what I post here useful, and I'll try my best to keep it entertaining also.