After decades of listening to all types of music, I can definitely say that Country music is one of the styles where women seem to do really well commercially.
Maybe not as well as Pop music, but there are way more women singing Country than Rock, Rap, or even Jazz.
Is it the genre's tendency to embrace love songs?
Do women just look great in flannel shirts and jeans?
I can't really say for sure, but Country music also seems to be a popular landing pad for winners of tv musical talent competitions.
And many singers who are normally associated with other types of music will often put out at least one Country album as well: for example Jewel, Sheryl Crow, and Tina Turner.
But who deserves to serenade you with the charms of a rustic life while you go about your busy schedule?
These are my top picks for female Country singers from old-school classics to Country Pop to ones to look out for in the future.
1. Pancho and Lefty – Emmylou Harris
On this track, the lyrics pay some service to the old guard of Country music with a story about bandits on the run from the long arm of the law.
And Emmylou does the song justice to great acclaim.
In fact, she is one of the most decorated female Country singers out there, showing that persistence and hard work are appreciated in the genre.
While she may not be as well known as a few of the names on this list, if you mention her, old timer Country music fans will give you credit for it!
Written by: Townes Van Zandt
Year Released: 1976
Album: Luxury Liner
2. Till You Love Me – Reba McEntire
Compared to Emmylou Harris, Reba's vocals may be a little more affected as a product of her times, but very importantly, she doesn't overdo it.
She is another powerhouse and strong female figure and although her stature may be tiny her voice can be huge when she wants it to be.
And she doesn't just do music either, with many forays into acting since the 1990s.
Of course, her first film role will always be the most memorable for me as the brave gun-wielding spitfire in Tremors.
Written by: Bob DiPiero and Gary Burr
Year Released: 1994
Album: Read My Mind
3. The Way You Love Me – Faith Hill
This track is a great example of how Country started to bridge the gap with Pop music, especially with the background vocals and more post-recording mastering in the music studio.
Faith Hill is of course renowned for her beauty, but she's not just a pretty face. Her stunning record sales and impressive collection of awards are pretty intimidating.
And she has further cemented herself in the Country music family by tying the knot with hugely popular male singer Tim McGraw, with whom she sometimes sings duets.
Written by: Keith Follesé and Michael Dulaney
Year Released: 1999
Album: Breathe
4. You're Still the One – Shania Twain
Shania sings about the power of love to keep a relationship strong in this beautiful song.
This song is special for a couple of reasons.
First of all, Shania didn't really hit it big until her sophomore album and I'm sure quite a few people were wondering if she was a flash in the pan or would continue to put out hits.
Second, the co-writer of this song, and other songs that Ms. Twain recorded, was her husband at the time and many people suspected that it was a strategic marriage.
But Shania fired back and quashed both theories with this track, letting us know her music and lover weren't going anywhere.
Well, at least for a time… they did eventually get divorced in 2010 but we still have this wonderful tune to celebrate two people who make each other stronger.
Written by: Shania Twain and Robert John "Mutt" Lange
Year Released: 1997
Album: Come On Over
5. Jolene – Dolly Parton
Everybody knows who Dolly Parton is and she has remained relevant for decades.
People worship her and she even has a famous theme park called Dollywood in Tennessee.
And she was also featured in a recent episode of the Science Fiction / Comedy show The Orville, so apparently, Seth MacFarlane thinks that she will remain a popular figure even several centuries into the future.
And he may be right.
Now, one thing that I want to point out about Dolly and this song is that it is the first tune of this list that is written by the singer and only the singer. That's a big deal in my opinion.
And like up-and-coming Jazz musicians who played with Miles Davis, she can be a stepping stone for younger singers' careers too (not in a derogatory way).
This brings us to our next singer…
Written by: Dolly Parton
Year Released: 1974 (album) 1973 (single)
Album: Jolene
6. Love Is Like a Butterfly (live Dolly Parton cover)- Miley Cyrus
People have been wondering if Miley Cyrus will decide to go full-blooded Country for a while now.
And it doesn't appear that she's ready to dedicate herself to one genre just yet, but let's take a look at what she has done and things that may point her in that direction.
A lot of child/teen stars (especially for Disney) try desperately to shed that image when they get older.
Her father is Billy Ray Cyrus, a famous Country artist although his most popular song has become somewhat of a joke (Achy Breaky Heart).
Dolly Parton is her Godmother and they have done several collaborations together.
So although I wouldn't give her an "official" famous female Country singer title just yet, if anyone has the connections and resources to make it happen, it's Miley Cyrus.
Therefore I think she will be one to continue to watch in the future and someday she may have her own theme park in Nashville just like her Godmother.
Written by: Dolly Parton
Year Released: 1974 (Dolly Parton)
Album: Love is Like a Butterfly (Dolly Parton album)
7. What If I Never Get Over You – Hillary Scott (Lady A / Lady Antebellum)
8. Baby, Now That I've Found You – Allison Krauss
9. When It Don't Come Easy – Patty Griffin
10. Sooner or Later – Michelle Branch
11. I Can't Make You Love Me – Bonnie Raitt
12. Love Me Like You Used To – Tanya Tucker
13. You Don't Even Know Who I Am – Patty Loveless
14. High Horse – Kacey Musgraves
15. She's In Love with the Boy – Trisha Yearwood
16. You Ain't Woman Enough (To Take My Man) – Loretta Lynn
17. Heads Carolina, Tails California – Jo Dee Messina
18. I Fall to Pieces – Patsy Cline
19. Stand By Your Man – Tammy Wynette
20. Before He Cheats – Carrie Underwood
21. In My Daughter's Eyes – Martina McBride
22. You Light Up My Life – LeAnn Rimes
23. Thank God – Kane Brown and Katelyn Brown
24, 25 & 26. Cowboy Take Me Away – Emily Strayer, Martie Maguire, and Natalie Maines (The Dixie Chicks)
27. Walk Through This World with Me – Nancy Sinatra
28. Better Than You Left Me – Mickey Guyton
29. A Good Man – June Carter Cash
30 & 31. Grandpa (Tell Me 'Bout The Good Old Days) – Wynonna Judd and Naomi Judd (The Judds)
32. Help Me Make It Through the Night – Tina Turner
33. Tell Me When It's Over – Sheryl Crow and Chris Stapleton
34. Tim McGraw – Taylor Swift
35. Don't It Make My Brown Eyes Blue – Crystal Gayle
36. Here for The Party – Gretchen Wilson
37. Till It Feels Like Cheating – Jewel
38. Black Cat Bone – Jessie Mae Hemphill
39. Alabamy Bound /Darktown Strutters Ball – Les Paul and Mary Ford
40. Happy Trails – Roy Rogers and Dale Evans
41. Long As I Can See the Light – Miko Marks & The Resurrectors
42. I Was Country When Country Wasn't Cool – Barbara Mandrell
43. Paper Roses – Marie Osmond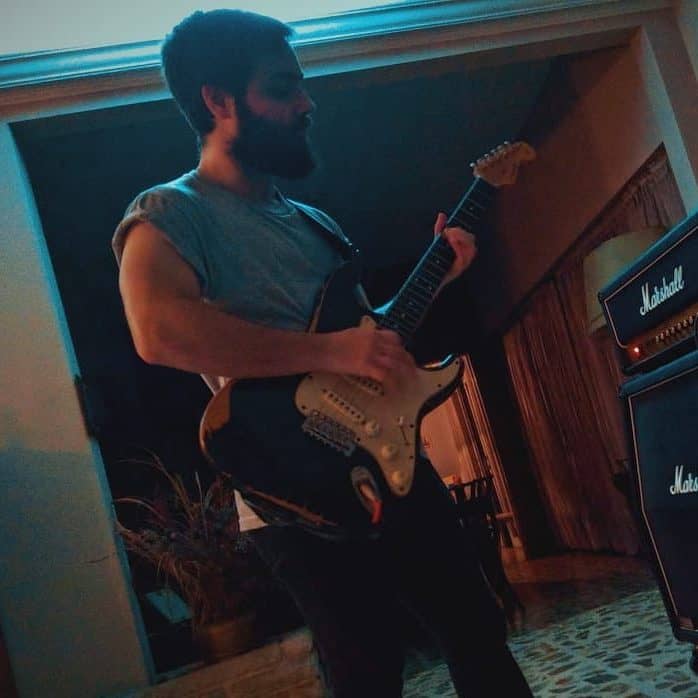 Hello there, my name is Ramiro and I've been playing guitar for almost 20 years. I'm obsessed with everything gear-related and I thought it might be worth sharing it. From guitars, pedals, amps, and synths to studio gear and production tips, I hope you find what I post here useful, and I'll try my best to keep it entertaining also.