Country music is a big business these days with many fans vouching for it as their favorite genre or as the only type of music that they listen to.
And a lot of fans of the music don't even live in the countryside!
So aiming to become a top Country singer isn't a bad career option for a young person who thinks they have what it takes.
But just who should you look to as your role models? Who is (or was) really at the top of their game?
Look no further than some of these artists!
Of course, if you're just looking for some new music to listen to, these singers won't disappoint either.
Personally, I don't have any plans to move to Nashville to try my hand at the Country music scene, I'm just here for some good music!
But before we get started, there is one tiny rule about who is going to make the list today.
Only singers who go by their own names are allowed. It doesn't have to be their real name but just an individual person.
In other words, no groups who market themselves as a band will be considered, if that makes sense.
But I will make an allowance for 2 duos who go by their own names and if you're a veteran of the Country music scene you may be able to guess who they are!
So without further ado, it's time to put on a 10-gallon cowboy hat and pay homage to some of the greatest Country singers.
1. They're Hanging Me Tonight – Marty Robbins
I want to kick things off with Marty Robbins not only because I'm a big fan of his style but also because he helps to illustrate the evolution of Country music through the years.
More specifically, he shows the change from Country Western music to the more Pop oriented / love song variety of Country music today.
You see, back in the day a lot of Country songs would focus on binge drinking, cocaine, gambling, murder, going to prison, etc., with a lot of Johnny Cash songs also falling into these categories.
It's obviously different from what you may hear in a Faith Hill song these days, although whiskey is still a popular song subject.
And Marty Robbins was one of the best of the old timers even if he isn't a household name these days.
He did get a little nod of respect recently in one of the last few episodes of the smash hit TV show Breaking Bad when the main character Walter White found a Marty Robbins cassette tape in a car and played it as he drove to the final showdown. That was pretty cool to see.
So if you don't know much about older Country music then I suggest you let Marty give you the grand tour.
You won't be disappointed and trust me, if you can find the album with this track on a vinyl record it's even better.
Written by: James Low and Art Wolpert
Year Released: 1959
Album: Gunfighter Ballads and Trail Songs
2. Whose Bed Have Your Boots Been Under? – Shania Twain
Women have always played a big part in Country music, but in the mid-1990s Canada's Shania Twain really made a big splash with her second album.
I would say that Any Man of Mine was a bigger song than this one but I always loved the hook in this song: just one listen and you will find this song stuck in your head for several days.
While the song's topic about a man who "isn't quite loyal to his lady" makes a good topic for a Country song, I don't know who would ever even think of cheating on Shania Twain.
She was (and still is) the kind of lady that turns heads wherever she goes!
Written by: Shania Twain and Robert John "Mutt" Lange
Year Released: 1995
Album: The Woman in Me
3. Friends in Low Places – Garth Brooks
Garth Brooks may not have written this classic hit, but he certainly did it justice and gave it its place in music history.
The song's lyrics perfectly encapsulate some of the joys of Country music: cowboy boots, whiskey, beer, and an "I don't give a ****" attitude.
And sure, the song's gimmick is rather simple, exchanging friends in high places for drinking buddies.
But I think I agree that hanging with chill and down-to-earth people is usually more fun. And given this song's popularity, a lot of other people do too!
This song is a perfect choice for when your friends drag you out reluctantly to karaoke at a bar, especially late in the night when everyone has had a few too many.
Written by: Dewayne Blackwell and Earl Bud Lee
Year Released: 1990
Album: No Fences
4. Down on the Farm – Tim McGraw
This ultimate Country party song also celebrates the lifestyle of those who don't care for "black tie" parties.
Trucks, coolers full of beer, mean bulls, and rows of green beans all help to make this a fun ditty that doesn't take itself too seriously.
But Tim McGraw could do serious songs too, like Don't Take the Girl from the same album.
He is definitely one of the best singers in the genre who is still producing music to this day.
And he is married to another talented and very beautiful female singer who is also on this list. Do you know which one?
Written by: Jerry Laseter and Kerry Kurt Phillips
Year Released: 1994
Album: Not a Moment Too Soon
5. Tennessee Whiskey – Chris Stapleton
Kentucky bred Country star Chris Stapleton took on an old classic song from the genre and managed to make it his own with this track.
Tennessee Whiskey was already well known because some of the most famous Country singers (David Allan Coe and George Jones) had performed it.
So to redo it and put it on your debut album really takes some balls. Luckily it seems that Mr. Stapleton isn't lacking in that department!
And as a fan of artists from back when Country music was a little bit "dirtier", he also gets my respect for helping to bring a bit of a rough edge back to the scene, with his long hair, beard, and guitar-driven music that isn't afraid to rock out sometimes.
Written by: Dean Dillon and Linda Hargrove
Year Released: 2015
Album: Traveler
6. When I Call Your Name – Vince Gill
This is a breakup song but it doesn't fit the common trope or joke of "she took my kids, my dog, and my pickup truck".
And I would expect no less because Vince Gill is a classy act and is respected by many people who don't even listen to Country music regularly.
That's probably because of not only his talents as a singer and songwriter, but on a personal level he is kind and humble about his success.
And while some of his songs don't really showcase it, he is an incredible guitar player as well.
Written by: Vince Gill and Tony DuBois
Year Released: 1989
Album: When I Call Your Name
7. A Thousand Miles from Nowhere – Dwight Yoakam
8 & 9. The World Is Waiting for the Sunrise – Les Paul and Mary Ford
10. The Night the Lights Went Out in Georgia – Reba McEntire
11. Coal Miner's Diner – Loretta Lynn
12 & 13. Jackson – Johnny Cash and June Carter Cash
14. If Drinking Don't Kill Me Her Memory Will – George Jones
15. The Way You Love Me – Faith Hill
16. When Life Is Good Again – Dolly Parton
17. Whiskey Lullaby – Brad Paisley feat. Alison Krauss
18. God's Country – Blake Shelton
19. As Good As I Once Was – Toby Keith
20. Jesus, Take the Wheel – Carrie Underwood
21. Wasted on You – Morgan Wallen
22. Achy Breaky Heart – Billy Ray Cyrus
23. Deeper Than the Holler – Randy Travis
24. Livin' on Love – Alan Jackson
25. How Do I Live – LeAnn Rimes
26. All My Rowdy Friends (Have Settled Down) – Hank Williams, Jr.
27. The Time Has Come – Martina McBride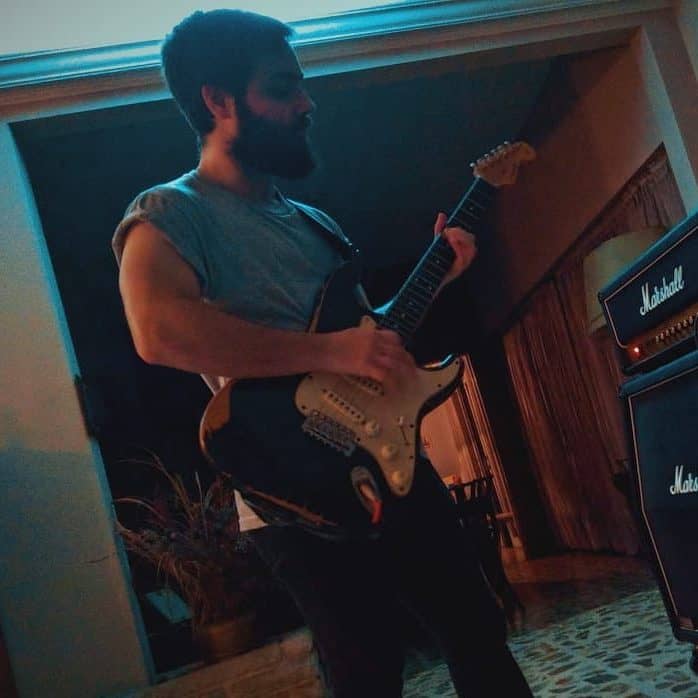 Hello there, my name is Ramiro and I've been playing guitar for almost 20 years. I'm obsessed with everything gear-related and I thought it might be worth sharing it. From guitars, pedals, amps, and synths to studio gear and production tips, I hope you find what I post here useful, and I'll try my best to keep it entertaining also.