ADHD is the abbreviation of attention deficit hyperactivity disorder, a medical condition that interferes with the patient's ability to concentrate and remain still.
Music has always been a shelter for people undergoing an illness of some kind. When the seconds feel like minutes and time becomes one's own worst enemy, we will always find a life jacket in music.
Here you'll find a selection of 21 songs that discuss this disorder. Some of these were also written by musicians with diagnosed ADHD, which means that lyrics come from experience.
Without further ado, let's check out these 21 songs about ADHD.
1. Grey Street – Dave Matthews Band
Grey Streets has a woman as the protagonist of the story.
She does her best to belong to certain groups. As a result, she "wears" different colors to blend into each specific group of people.
In other words, she behaves like a social chameleon, changing her personality according to her surroundings.
Unfortunately, this conduct backfires. All those colors (that is, all of those personalities) blend into one another, leading to a gray mass, which works as a metaphor for depression.
2. ADHD – Joyner Lucas
American rapper Joyner Lucas claimed he grew up with ADHD.
Nonetheless, this attention deficit disorder never interfered with Lucas' goals. On the contrary, the rapper used his weakness as a strength.
His debut album was also called ADHD and came out in 2020.
3. Sail – Awolnation
Struggling with any mental health condition is far from being a walk in a park.
Contrarily, one feels the need of walking away, far from the suffering.
Sail is a metaphor for this idea, in which the narrator has the urge to simply sail away, leaving the pain behind.
4. Avalanche – Bring Me The Horizon
Bring Me The Horizon's frontman, Olliver Sykes, found out he was diagnosed with ADHD after finishing a tour in 2012.
Despite the shocking news, Olliver claimed that knowing that his brain was missing something made him feel better.
Naturally, discovering the underlying root of the problem helped him to take the necessary steps to recover.
Avalanche narrates Sykes' experience with ADHD.
5. Adderall – Max Frost
This song provides an accurate description of how it feels to live with this disorder.
Some of the most spot-on lyrics include: "I got a mind like weather / That always seems to change" and "My thoughts are incomplete / Up late, I don't get sleep"
6. Ballons – Secondhand Sound
Ballons gets slightly off the list's concept and includes not only ADHD but other mental disorders.
To be honest, the song describes the chaos that ricochets within our heads, whether it's because of a disorder, an unbalanced routine, or any other stressful situation.
While Ballons never explicitly mentions ADHD, it's safe to say that the song applies to people suffering from such a disorder.
7. Polaroid – Imagine Dragons
Dan Reynolds wrote this song about his personal experience.
He stated that his entire life has felt like being on a non-stop freight train, darting from one place to another, over and over again.
Not taking a moment to put a stop and enjoy the present has signified a major problem for Imagine Dragon's singer.
I'm sure many will see themselves reflected in this case.
8. A.D.H.D. – Kendrick Lamar
Lamar's song is not only about ADHD but about drug abuse as well.
To be more precise, it's about the addiction that results from premature drug consumption.
Many children develop a dependency on pills to treat hyperactivity due to an over-prescribed condition that, more often than not, lacks the necessary research to be considered a disorder.
9. The Original – Roo Panes
This song is made not only for people struggling with ADHD.
It's about people who have behaved under others' expectations for their entire lives, forgetting who they really are, and who they want to be.
10. Stand By You – Rachel Platten
According to HealthLine.com, there's a disproportionate number of adults and children with ADHD who also undergo depression.
Stand By You is about showing support to those we love and who suffer from depression, ADHD, or both.
11. AD/HD – Hardcore Superstar
The fast-paced rhythm of this rock n' roll song fits the concept of the list perfectly.
Some ADHD symptoms include constant fidgeting, incapacity to lay still, and excessive talking.
The song's lyrics seem to also relate to this condition: "I got my head messed up / That's what they are saying"
Not to mention, there's also a hint of discrimination since the lyrics clearly state how the character is judged due to his/her condition.
12. Someday – Rob Thomas
Someday is a hopeful song about a couple coping with difficulties and trying to overcome them.
I do believe people whose partner has this (or any other) condition will find themselves reflected in this story.
Not only that but also gain a warm confidence in their struggle to win over negative experiences.
13. Maintain Consciousness – Relient K
The first verse already tackles the problem of ADHD and premature medication.
"Our concentration, it contains a deadly flaw / Our conversations change from words to Blah, blah, blah / We took prescription drugs, but look how much good that did"
14. Ritalin (Born In America) – Forever The Sickest Kids
Social media and its ever-changing trends; death and legacy; and dysfunctional childhoods are some of the topics dealt with here.
For me, the part that discusses ADHD is found at the very beginning.
It narrates how the song's protagonist used to have severe concentration problems at school; all the while mum and dad decided to look to the other side instead of tackling the problem.
As a result, the child felt he was "raised on Mars", feeling like an alien.
15. Keep Your Head Up – Andy Grammer
Having a mental disorder and carrying a life at the same time is no easy job.
If you suffer from this condition, or you have a loved one who suffers from it, then remember, it's of paramount importance to seek professional health.
One deals with problems one day at a time, and just like this song proposes, by always keeping your head up.
16. Hurry Hurry – Air Traffic Controller
17. ADHDCore – GUTTERRING
18. A.D.D. Life – The So So Glos
19. ADHD – Fyeward
20. Adhd – Truslow
21. ADHD – Clover The Girl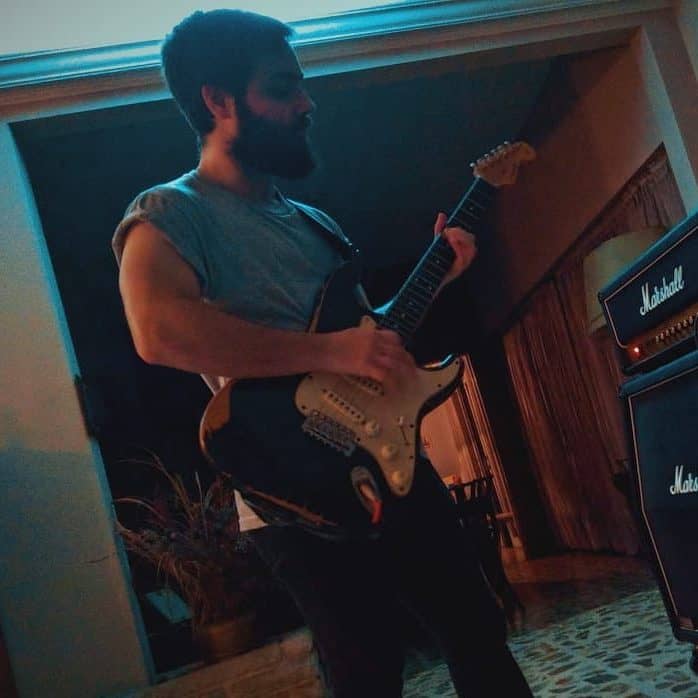 Hello there, my name is Ramiro and I've been playing guitar for almost 20 years. I'm obsessed with everything gear-related and I thought it might be worth sharing it. From guitars, pedals, amps, and synths to studio gear and production tips, I hope you find what I post here useful, and I'll try my best to keep it entertaining also.