Whether you are involved in your church's praise and worship group or just looking for some music to listen to at home or at work, it's nice to refresh your setlist or playlist once in a while.
But these songs will do more than that: refresh your mind, body, and spirit as well!
And as most people who have studied the Bible know, in the Holy Trinity observed by the Christian faith, there are 3 distinct yet connected parts to God.
However, it's not a hierarchy, rather each part is equally important with God the Father, Jesus Christ the son, and the Holy Spirit (also known as the Holy Ghost).
But today, let's just take a closer look at one another and listen to some songs that worship the Holy Spirit and its presence in our lives.
1. Spirit of God – Phil Wickham
This song is perfect for when you need some music to chill out and reflect on your relationship with God.
Or if you are feeling overwhelmed with life's challenges and need some spiritual guidance to bring you back to a state of grace.
Because the music is mellow and relaxing with lyrics that deal with calling out to the Holy Spirit to take more control of our lives ("More of you, less of me").
Written by: Phil Wickham and Pete Kipley
Year Released: 2016
Album: Children of God
2. Holy Ghost Power – Chicago Mass Choir
This track takes things in a completely different direction while still praising the power of the Holy Ghost.
Because this is a loud and celebratory song with a full choir for when you want something to energize you both spiritually and physically.
And Lemmie Battles, who sings the lead vocals, really shines with her powerful voice, inspiring people everywhere to go back to the altar and keep their faith strong.
Written by: Calvin Bridges
Year Released: 2001
Album: Calling On You
3. Holy Spirit – Maranatha! Music
Another slower tempo song that calls for God and the Holy Spirit to bring peace to our lives asks the Holy Ghost to "overcome" us.
Because it is easy to get distracted and caught up in the struggles and snares of everyday life and when that happens, sometimes we go on the defensive and our ego can take center stage.
But it is important to remember that we should be empty vessels and songs like this can remind us to let go of our egos and let the Holy Spirit guide us.
And Maranatha! Music is one of the biggest producers of Christian Contemporary Music and has been for decades, so there is sure to be something for everyone in their extensive catalog of praise and worship songs.
Written by: Katie Torwalt and Bryan Torwalt
Year Released: 2018
Album: Top 50 Worship Songs: Holy Spirit
4. Burning with the Holy Ghost – Ty Bello
Speaking of letting the Holy Ghost enter into our lives and take away our worries, this song is an exercise in that belief.
Because while there's nothing wrong with having polished and composed songs, I believe there is also something to be said for "just being in the moment" when you praise God.
And sort of like speaking in tongues and letting the power of God flow through you, this song was done in a spontaneous way, just letting it come out and flow with the music.
And as Ty Bello is a Nigerian singer (in English), this music also sounds a little different from much of Christian Contemporary music and I think it is all the more refreshing for that.
Written by: Ty Bello
Year Released: 2022
Album: We Are Fire
5. Fullness- Elevation Worship
This song will work especially well if your church has a talented singer to lead the worship team and may not be the best for worship sessions where the congregation sings along.
We all feel a little empty inside sometimes and I know I've seen plenty of people walking down the street who seem to be wandering with no joy or purpose in life.
And this dedication to the power of the Holy Spirit to come to us and fill us with the burning fire of God's love and salvation won't fail to inspire you or your fellow worshippers on Sunday morning.
Written by: Steven Furtick, Chris Brown, and Matthews Ntlele
Year Released: 2016
Album: Speak Revival
6. Rejoice – Sinach
Although temptation and human weakness often make our lives difficult, this song deals with a way that we can fortify ourselves against despair and sin.
Because walking with Jesus and allowing ourselves to be filled with the Holy Spirit is the impenetrable armor that we need.
Because as the lyrics state, Jesus is "More than a conqueror" and "No weapon formed against me shall ever prosper" when we give ourselves over to God.
And that is more than enough reason to rejoice, isn't it?
Written by: Sinach
Year Released: 2014
Album: The Name of Jesus (Live Album)
7. Never Walk Alone – Rend Collective
This more Rock-oriented band from Northern Ireland gives us a wonderful and uplifting praise song.
And this track's lyrics remind me of the famous Footsteps poem about how God carries us through the toughest moments in our lives.
Because God the father and Jesus the son are always walking with us and the Holy Spirit is referred to in the song as "the fire in me", an interpretation of the Holy Ghost that is common in the Bible.
And I believe this song is suitable not only for Sunday morning worship or casual listening but also for fellowship meetings of church youth groups as well.
Written by: Rend Collective
Year Released: 2015
Album: As Family We Go
8. Awakening – Chris Tomlin
Chris Tomlin is arguably one of the biggest names in Christian Contemporary music today and he gives praise to the Holy Spirit in this devotional song.
In the lyrics, Tomlin asks God to send the Holy Ghost to fill us and wake up our souls to sing of God's glory.
And not only does the instrumental music build compellingly throughout the song but he also uses some clever similes in the lyrics, comparing God sending us the Holy Spirit to the rising of the sun, banishing darkness from our lives.
And when we have attained this salvation, we are ready to let God's light shine through us, doing his work here on earth by living a pure life and spreading love to those around us ("Your will be done, let your will be done in me").
Written by: Chris Tomlin and Reuben Morgan
Year Released: 2010
Album: Passion: And If Our God Is for Us…
9. The Holy Ghost – Rev. Milton Brunson and The Thompson Community Singers
10. As We Gather in This Place Today – Don Moen
11. Spirit Of The Living God – Bryan Torwalt and Katie Torwalt
12. Breathe On Us – Kari Jobe
13. All Who Are Thirsty – Vineyard Worship feat. Brenton Brown
14. Abide With Me – Matt Redman
15. Fire Never Sleeps – Jesus Culture feat. Martin Smith
16. Fall Afresh – Kari Jobe
17. Spirit Move – Kalley Heiligenthal
18. Come and Fill Me Up – Brian Doerksen
19. Breathe – Marie Barnett
20. Let The Holy Ghost Lead You (Part II) – The Florida Mass Choir
21. Spirit Breakout – Kim Walker-Smith
22. Same Power – Jeremy Camp
23. Here As In Heaven – Elevation Worship
24. Dwell – Casey Corum
25. Fall – The Belonging Co. feat. Andrew Holt & Meredith Andrews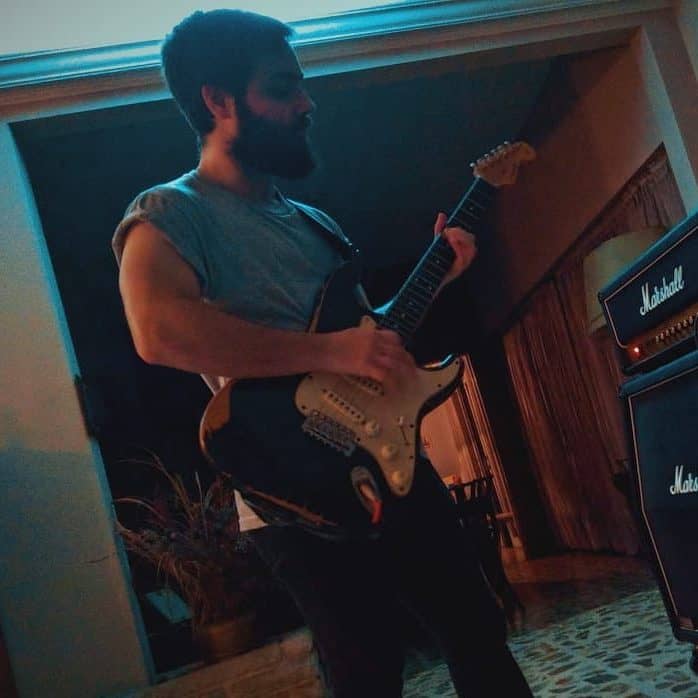 Hello there, my name is Ramiro and I've been playing guitar for almost 20 years. I'm obsessed with everything gear-related and I thought it might be worth sharing it. From guitars, pedals, amps, and synths to studio gear and production tips, I hope you find what I post here useful, and I'll try my best to keep it entertaining also.