If you ask someone what kind of music they listen to, there's a good chance that the answer will be R&B.
And that's because there are a ton of great songs in the genre and the style is still evolving with each new generation.
The simple definition of R&B (Rhythm and Blues) is music by African American artists and thank God the name replaced the less catchy term "Race Music".
But it's actually a diverse mix and there are R&B artists of all ethnicities, and influences from Soul, Ballad, Rock, Hip Hop, Disco, Electronic Music and more can be heard in this type of music.
But with so many songs to choose from, it can be hard to know what to listen to if you're new to the genre.
So here are some of the greatest tracks that span many generations and styles from early R&B and Soul to the present day.
1. Let's Stay Together – Al Green
Whether you had a bad day at work, are having a date night (or wedding reception!) with your significant other, or throwing a party, you just can't go wrong with this song.
Because I think that one of the best things about music is that it allows us to capture emotions and for me this song perfectly represents love and joy, throwing worry to the wind.
Even former US president Barack Obama has been known to sing this classic song!
Written by: Al Green, Willie Mitchell, and Al Jackson Jr.
Year Released: 1972 (single release in 1971)
Album: Let's Stay Together
2. Be My Baby – The Ronettes
This Pop / R&B classic is sure to make your heart ache for simpler times.
But there's actually a lot going on musically in the song, with Phil Spector applying his "Wall of Sound" approach to the production.
And I really recommend listening to this track with headphones to get the full experience.
Phil Spector really knew what he was doing in the recording studio, although the less said about his actual life the better!
And the Ronettes, who were something of a family group with two sisters and their cousin, give a splendid and convincing vocal performance.
While I don't usually focus on the looks of musicians and singers too much, I have to admit these gorgeous ladies make my heart skip a beat!
Written by: Phil Spector, Jeff Barry, and Ellie Greenwich
Year Released: 1963
Album: Be My Baby (single)
3. Leave the Door Open – Silk Sonic
One of my favorite songs of the new decade goes back to the 1970s for its inspiration and makes no apologies for it with the video even beginning by showing a reel-to-reel tape recorder.
More specifically the style owes something to singer Smokey Robinson if you want to explore more of this type of music.
The song is just perfectly sexy, playful and will make you feel good, especially with the radiant smiles on the faces of the band in the video.
And those high notes? I could spend the rest of my life taking vocal lessons and never sound that good!
Written by: Bruno Mars, Christopher B. Brown, Dernst Emile II, and Brandon Anderson
Year Released: 2021
Album: An Evening with Silk Sonic
4. Billie Jean – Michael Jackson
This danceable hit was a mix of several different styles and most people would agree that it was one of the best songs of the 1980s.
The instrumental music instantly draws you in and Michael Jackson was really firing on all cylinders with his singing, grunts, and screams.
For some background, apparently, the Jackson 5 were constantly targeted by groupies at their concerts, who tried to claim that they were the father of their kids. And I guess things got pretty weird.
So we have a pretty strange situation to thank for this amazing song.
Did anyone else put this song on and play it loud when Michael Jackson died? I know I did.
Written by: Michael Jackson
Year Released: 1982
Album: Thriller
5. It's Ecstasy When You Lay Down Next to Me – Barry White
This song starts off with an intro that lasts for over a minute before the vocals kick in.
And that's a good metaphor for taking it slow, letting the romance and tension build.
Because Barry White comes on hot and heavy, telling his girl how she makes him feel when they make love.
Now I'm not sure how I feel about that permed hair he sported back then, but Barry had sex appeal for days with his signature baritone voice accompanied by smooth grooves.
And if you're looking for some musical accompaniment for a romantic candlelit dinner, don't hesitate to put on some 70s Soul or R&B.
Written by: Nelson Pigford and Ekundayo Paris
Year Released: 1977
Album: Barry White Sings for Someone You Love
6. Wonderful World – Sam Cooke
This song is a showcase of how to write vocal harmonies that will stand the test of time.
And you just can't go wrong with Sam Cooke on vocals, as he sings about the simplicity of a pure love that doesn't know or care about geography, science, mathematics, etc.
And it's not an anti-education song in the vein of Pink Floyd's Another Brick in the Wall (Part II), rather the list of school subjects just provides a foundation for the song.
The song has been covered by many other artists as well but I don't think anyone will ever dethrone Cooke's version as the greatest.
Written by: Sam Cooke, Herb Alpert, and Lou Adler
Year Released: 1960
Album: The Wonderful World of Sam Cooke
7. Waterfalls – TLC
This song took over the radio in the mid-1990s and introduced the world to TLC.
And the song sounded fresh with the singers harmonizing beautifully on the chorus and singing with a rough edge in their voices in the verses.
As for the lyrical content, the song shows a mature social awareness and warns of the pitfalls facing young people in the African American community at a time when Rap music was celebrating many of those same pitfalls.
And of course, back then, you could hardly have a hit song without "Weird Al" Yankovic doing a parody of it as he did with the song Phony Calls.
Written by: Organized Noize, Lisa Lopez, and Marqueze Etheridge
Year Released: 1994
Album: CrazySexyCool
8. Ordinary People – John Legend
9. Unbreak My Heart – Toni Braxton
10. Kiss from a Rose – Seal
11. Best Part – Daniel Caesar feat. H.E.R.
12. Can't Take My Eyes Off of You (I Love You Baby) – Lauryn Hill
13. Let's Get It On – Marvin Gaye
14. The Loco-motion – Little Eva
15. Irreplaceable – Beyoncé
16. What About Us? – Brandy
17. Beauty Is Only Skin Deep – The Temptations
18. Pretty Wings – Maxwell
19. Umbrella – Rihanna feat. Jay-Z
20. Killing Me Softly with His Song – The Fugees
21. Stop! in the Name of Love – The Supremes
22. I'll Make Love to You – Boyz II Men
23. Good Days – SZA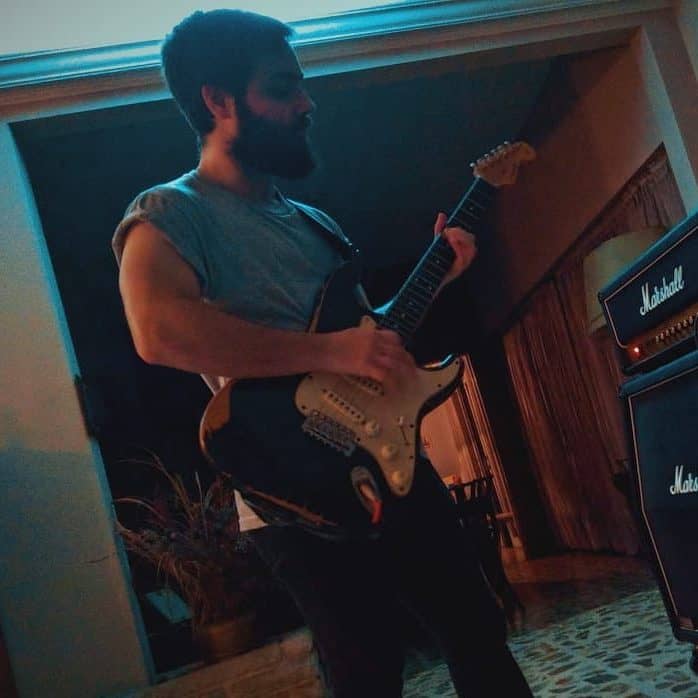 Hello there, my name is Ramiro and I've been playing guitar for almost 20 years. I'm obsessed with everything gear-related and I thought it might be worth sharing it. From guitars, pedals, amps, and synths to studio gear and production tips, I hope you find what I post here useful, and I'll try my best to keep it entertaining also.