Michael is more commonly seen in the artist name field than in the title of songs.
We also are quick to think of some famous ones in a musical context: Jackson, MacDonald, Bublé, etc.
However, the name has become a source of inspiration for various artists, and the characters they create.
Here are 11 great examples of this.
1. Michael Row the Boat Ashore
We start with this classic hymn that is as omnipresent as the name itself.
The song is a traditional African-American spiritual song that was first heard during the US Civil War, sung by slaves that their masters abandoned before the arrival of the union army.
It was later transcribed by Charles Pickard Wave and first published in 1867.
The song has been sung in churches, gatherings, and festivals since.
2. Michael – Remi Wolf
A great electro-pop single that was released on the deluxe edition of Remi Wolf's 2021 album Juno.
The protagonist asks Michael questions, from holding her hand to cutting off what we can only assume is an old flame. Great on any pop playlist!
3. Michael – Franz Ferdinand
We move on to a great indie-rock flavored track from Scottland's Franz Ferdinand, off their 2004 self-titled album.
The lyrics are quite unbound, with the protagonist lusting after the titular character, beckoning him to come and dance.
The music has a Bowie-esque quality to it that works well with the lyrics.
4. Michael and Heather at the Baggage Claim – Fountains of Wayne
Yet again, another great pop-rock, and this one a fair contrast of Fountain's of Wayne's most popular song, "Stacy's Mom".
This track, from their 2007 album Traffic and Weather, speaks of a couple that is tired and weary, using the routine one goes through at the airport as a metaphor.
Heather reassures Michael that she loves him in the end, offering a happy ending to this tune.
5. Michael From Mountains – Joni Mitchell
A ballad from one of the great Canadian songstresses of all time, this one coming from her 1968 album Song To A Seagull.
The song is a sweet ballad describing the muse Michael, and all of his wonderful traits.
This song is certainly a hidden gem among a great catalog of songs.
6. Message to Michael – Dionne Warwick
And now a live cut from Warwick's 1966 album Dionne Warwick in Paris.
The protagonist sings of Michael, a man who left her to seek fame and fortune singing in Paris cafés. She misses him and asks a bluebird to tell him to come home.
The song is well told, Warwick's voice cutting beautifully through a sparse but effective arrangement.
7. Michael You've Got A Lot To Answer For – Duran Duran
An ambient and moody pop ballad from the band's 1997 album Medazzaland.
The song is about Michael Hutchence, the singer from INXS who died tragically in 1997.
The lyrics are a tribute to the late singer, who was close friends with the members of Duran Duran, particularly singer Simon Le Bon.
8. Michael – Rob Zombie
We move on to something a bit more sinister, found on the reissue edition of Zombie's 2010 album Hellbilly Deluxe 2.
The lyrics make no allusions as to the subject, written from the perspective of Michael Myers, the subject of the Halloween series of movies that began with John Carpenter, and later with Zombie himself directing.
Considering the dark subject, the music is a bit on the entertaining side with a bit of a Danny Elfman-esque quality.
9. Michael – Joan Baez
A folky ballad from Baez's 1979 album Honest Lullaby, the "Michael" referred to is the one from "Michael Row Your Boat Ashore".
Michael is also the protagonist's savior, finding comfort in his arms.
The song is also performed beautifully, with a delicate arrangement that would sound great next to a song such as "If You Could Read My Mind" by Gordon Lightfoot.
10. Crazy Man Michael – Fairport Convention
More folk music, this time from the great Fairport Convention.
This song is off their 1969 album Liege and Lief.
The lyrics read almost like an old folk fable, about a deranged man that rants and raves, kills a raven, and later asks for forgiveness.
The track is also a great example of the magic of Fairport Convention, mixing classic folk traditions with modern sounds (at least modern for the day).
11. Dear Michael – Michael Jackson
We end this list with a track from the inimitable Michael Jackson, this track off of the 1975 album Forever, Michael.
The lyrics are written like a fan letter to Mr. Jackson, dropping references to past hits and expressing their desire to meet him one day.
The music is also classic 1970s soul music as only Motown could produce.
A sign of things to come a few years later with albums such as Off The Wall and Thriller.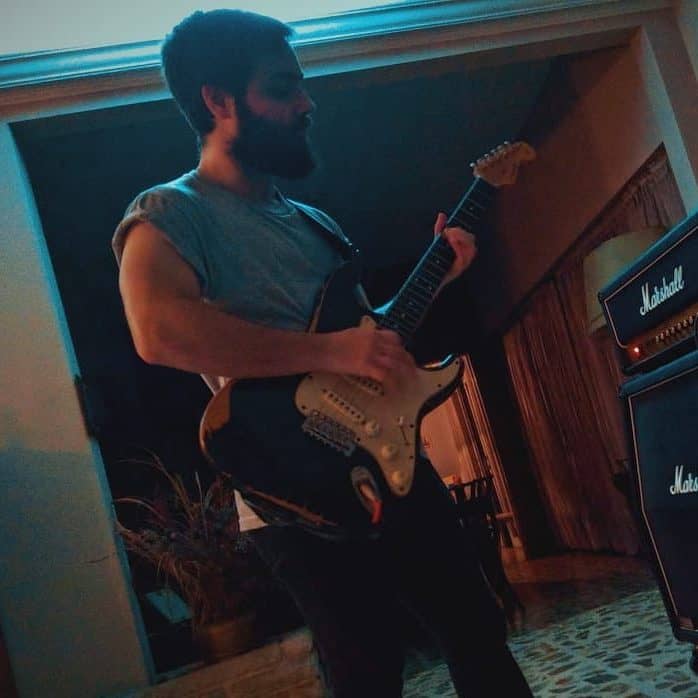 Hello there, my name is Ramiro and I've been playing guitar for almost 20 years. I'm obsessed with everything gear-related and I thought it might be worth sharing it. From guitars, pedals, amps, and synths to studio gear and production tips, I hope you find what I post here useful, and I'll try my best to keep it entertaining also.