It is well known that those in positions of authority set the rules.
Power can be applied constructively for the good of our community or destructively for the sake of securing one's interests at the expense of others.
The word "power" refers to various situations in songs.
Songwriters and singers frequently use the term to convey their emotions musically.
Below are some great powerful songs you can listen to if you need a quick boost of confidence.
1. Roar – Katy Perry
American singer Katy Perry's fourth studio album, Prism, features the song "Roar" (2013).
It was made available on August 10, 2013, as the record's lead single. Together with Bonnie McKee, Dr. Luke, Max Martin, and Cirkut, Perry co-wrote the song.
It is a power song with arena rock undertones and lyrics emphasizing consciousness and empowerment.
Roar teaches people to defend themselves.
In this song, Katy wants to convey that we shouldn't let other people affect us and that we can stand our ground against those who wish to undermine us.
2. Fight The Power – Public Enemy
"Fight the Power" is a song by the American hip-hop group Public Enemy released as a single on Motown Records in the summer of 1989.
It was created at Spike Lee's request, who was looking for a musical theme for his 1989 movie Do the Right Thing.
Alliteration and the repeated use of some words in the song work together to convey the idea that sincere hip-hop music is not just for entertainment but also a potent political tool that can be used to represent those who need to be heard.
3. Stronger – Kelly Clarkson
This is a track from American recording artist Kelly Clarkson's fifth studio album.
The song's original title was "What Doesn't Kill You (Stronger)," It was released as the album's second single by RCA Records on January 17, 2012.
This song holds power and motivation.
Kelly uses the lyrics of this song to motivate and inspire us to maintain our optimism and self-assurance in our unique capacities.
Hardships can fortify us and prepare us for more difficult battles.
4. Express Yourself – Madonna
On May 9, 1989, "Express Yourself," the second single from her fourth studio album, Like a Prayer, was released.
Its B-side was "The Look of Love," taken from the soundtrack to the 1987 movie Who's That Girl.
While working on Like a Prayer, Madonna thought about various possibilities for the song's musical direction.
Her troubled relationship with her ex-husband Sean Penn, her family, her late mother, and even her faith in God was among the issues she was going through at the time.
The song was a homage to the American funk and soul group Sly and the Family Stone and was written and produced by them.
Her main source of inspiration was female empowerment, which admonishes women to always express their true feelings and to never settle for less.
5. We Are The Champions – Queen
Freddie Mercury wrote this song as it was influenced by Queen's real-life struggles on their way to success and the game of football.
Furthermore, Queen's experience performing live and hearing the audience chant a well-known football song was the initial inspiration for this song.
This interaction also inspired its sister song, "We Will Rock You," which was written by Brian May.
The late English record producer Mike Stone worked with Queen to create this song.
6. Power & Control – Marina And The Diamonds
The seventh song on Marina and the Diamonds' Electra Heart, their sophomore album, is "Power & Control."
Marina wrote and recorded this electro-house club track on a ferry to Finland early in the morning.
It is "about the tactics of power games in love," she told in an interview.
The song was supposed to be on her second album, Die Life, which she never released.
Electra Heart was originally supposed to be a side project.
7. Power – Kanye West
"Power" was the lead single in the album My Beautiful dark fantasy by Kanye West (2010), and Symbolyc One co-produced the song, which features additional vocals by soul singer Dwele.
The song primarily uses a double play on words to discuss power and fame.
The first verse contains a deeper meaning regarding the myths of good and evil.
He is depicted in the second verse.
The third verse is a caricature of Kanye as the public perceives him.
He confronts his mortality in the final verse.
All of the aforementioned is expressed emotionally in the outro.
8. Your Power – Billie Eilish
Billie Eilish's second studio album, Happier Than Ever, features "Your Power" as its third single.
The song describes an abusive relationship and the effects it has on her.
According to fan theories, the song was written about Q, AKA 7: AMP, which Billie dated when she was only 16.
However, in a May 2021 interview with Esquire, she confirmed that the song isn't about a specific person while expressing her hope that the song will inspire change and reflection.
Billie Eilish also talks about relationship dynamics in "Your Power," but not necessarily in the first person.
The main takeaway is that people in power shouldn't abuse their position.
Furthermore, she illustrates her point with the example of what appears to be a romantic relationship.
9. Take The Power Back – Rage Against The Machine
"Take the Power Back" is a message that encourages people to reclaim power from the government and return it to the people.
Rage Against the Machine frequently criticized the US government's domestic and foreign policies, something that is central to their identity as a band.
The band made its music a means of spreading ideas, and both the band and each member actively participated in political protests and other forms of activism throughout the group's existence.
10. Don't Stop Me Now – Queen
Freddie Mercury wrote this song, released in 1978 on Queen's "Jazz" album.
Brian May, the guitarist, once mentioned that this was not one of his favorite songs because Mercury wrote it during a wild period in his life.
The song reflected the unrepentant hedonism that Mercury embraced for a time.
However, the song is widely regarded as one of the best Queen songs of all time (which is saying a lot).
This uplifting song depicts Freddie as "floating around in ecstasy," "defying gravity like a tiger," and "traveling at the speed of light."
It reflects Freddie's reckless abandon, putting himself in danger like in the lines: "I am a satellite, I'm out of control" and "I am a sex machine ready to reload."
11. Independent Women, Pt. 1 – Destiny's Child
Destiny's Child released the song "Independent Women, Pt. 1" for the film "Charlie's Angels" soundtrack in 2000.
"Independent Women, Pt. 1" was also on the top parts of the charts in the United Kingdom, Brazil, Canada, the Netherlands, and New Zealand.
This was the perfect song for describing the lives of the Destiny's Child ladies, including Queen Bey (Beyonce).
Indeed self-sufficient women.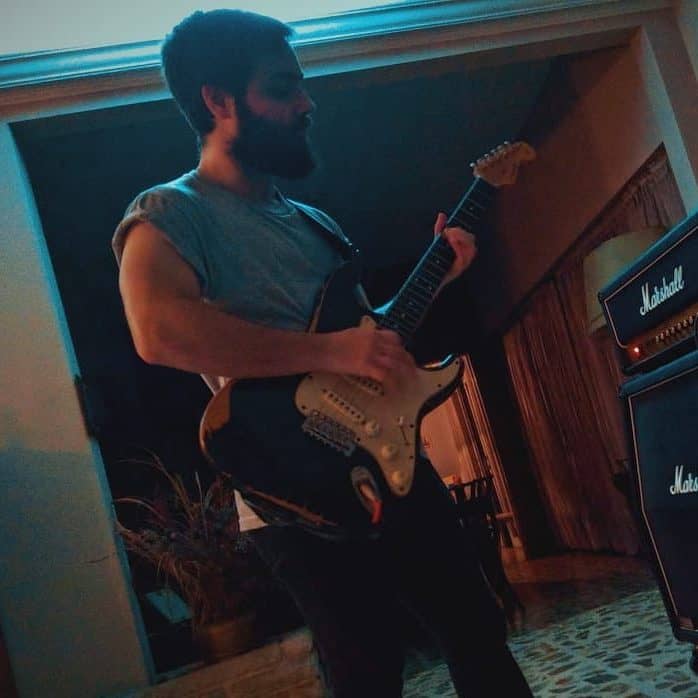 Hello there, my name is Ramiro and I've been playing guitar for almost 20 years. I'm obsessed with everything gear-related and I thought it might be worth sharing it. From guitars, pedals, amps, and synths to studio gear and production tips, I hope you find what I post here useful, and I'll try my best to keep it entertaining also.