There's no shadow of a doubt: music has always been a medium for expressing desires.
Whether we're dreaming of a positive future, yearning for love, or expecting peace and calmness, there's a song out there that speaks to our innermost hopes and aspirations.
Here you'll find a nice collection of songs about wishes, expectations, and desires. Enjoy it!
1. Imagine – John Lennon
Lennon dreamt of a world in which everyone would live in peace and harmony.
Will his wish ever come true? What do you think about it?
2. Wish – Nine Inch Nails
Nine Inch Nails released their debut album Pretty Hate Machine in 1989. All in all, it was a rock album, but with a lot of electronic.
The next release, though, was different.
NIN released the ep Broken three years after Pretty Hate Machine. It was a furious, darker, and heavier album.
Wish is an excellent example of the sound that frontman Trent Reznor sought for the band.
The anger, hatred, and hopelessness in the chorus where he wishes for "something real, something true", was just a teaser of what the legendary Downward Spiral would become later on.
3. Wishmaster – Nightwish
The album Wishmaster is the one that popularized the Finnish symphonic-metal band Nightwish throughout European lands. Eventually, the band reached other continents, gathering a loyal fanbase in South and North America as well.
The song Wishmaster was inspired by the works of Tolkien, Margaret Weis, and Tracy Hickman.
It's not surprising, though, since J. R. R. Tolkien's stories have been a rich source of inspiration for many metal musicians.
4. Creep – Radiohead
Creep is the low-self-esteem hymn.
In this song, we find the singer wishing to be someone else. Someone "special", like the person he's in love with.
5. Wish You Were Here – Pink Floyd
Wish You Were Here was inspired by a Roger Waters' poem. The poem was dedicated to Pink Floyd's former singer Syd Barrett.
The final song, however, is not just about Barrett's detachment from reality and goes deeper into the idea of feeling lonely and pulled apart from the world.
From beginning to end, this classic masterpiece provides a feeling of distance, with the first guitar chords being heard in the distance.
6. My Wish – Rascal Flatts
Country songwriter Jeffrey Steele wrote this song which was later recorded by Rascal Flatts.
The lyrics are about Steele's daughter graduating. According to Jay DeMarcus (member of Rascal Flatts), the lyrics were really simple but, at the same time, said in a kind and unique way that made it stand out.
7. Bet U Wish You Had Me Back – Halestorm
Bet U Wish You Had Me Back contains a fantastic story behind it.
Lzzy Hale wrote it after finding out that the guy she was dating was cheating on her. She discovered, though, that the "other girl" thought that she was the "real" girlfriend.
In other words, the guy dated the two simultaneously, and none of the two knew about the existence of the other one.
Many years later, after writing this song, Lzzy popped into this guy. The ex-boyfriend said that this was his favorite song.
According to Hale, she never revealed to him the meaning of it. She didn't want to ruin the song for him.  
8. Wish You Were Gay – Billie Eilish
Billie Eilish had a huge crush on a boy.
Sadly, this young lad was not interested in her whatsoever. As usual, the American singer dealt with the pain by imagining that her crush was gay.
It's said that her wish came true, though, when the boy came out as gay.
That's the power of music, I guess…
9. When You Wish Upon a Star – Tonny Bennet
Every Disney movie has a wonderful soundtrack, and Pinnochio is no exception.
Here you'll find the version that Tonny Bennet did. However, it was written by Leigh Harline and Ned Washington.
On top of that, the track that makes it to the movie has Cliff Edwards singing it, the man who voiced Jiminy Cricket.
One last interesting fact related to this song is that KISS' Gene Simmons did a version as well for his solo album in 1978. Quite a contrast hearing The blood-spitting demon singing this one!
10. Wishing (If I Had a Photograph of You) – A Flock of Seagulls
Here's a real-life love story for you.
Wishing by A Flock of Seagulls came out after frontman Mike Score met a woman the first time he traveled to America.
This woman grabbed Score's attention immediately. After their first and only date, Mike Score knew he had to leave and continue touring.
So, Mike asked the girl to give him a picture of her. He promised that he would come back and look for her one day.
Sadly, the woman refused to do that, claiming that Mike would become famous and forget about her.
Sadder still, though he meant it, Mike never met the woman again in his life.
11. Wishing Well – Black Sabbath
Throw a penny and make your wish.
The lyrics of this underrated track from Heaven & Hell are, unsurprisingly, quite mysterious.
Of course, considering that we're talking about Black Sabbath with Ronnie James Dio this was a thing to expect.
12. I Wish – Stevie Wonder
A number-one song from 1976.
Stevie recalls the moments of his childhood when he was poor on I Wish.
Oddly enough, his wish is to return to those days, when he was a child, free of worries.
13. I Wish You Would – Taylor Swift
I Wish You Would is about regretting a decision.
In this particular case, American singer Taylor Swift regretted breaking up with her ex-boyfriend.
14. Wishin' and Hopin' – Dusty Springfield
15. Great Expectations – KISS
16. Blown a Wish – My Bloody Valentine
17. Wish I Don't Miss You – Angie Stone
18. I Wish You Were There – REO Speedwagon
19. Wish You Would – Justin Bieber feat Quavo
20. We Wish You Well – Whitesnake
21. Wishful Sinful – The Doors
22. Desire – Ozzy Osbourne
23. Wish I Had an Angel – Nightwish
24. I Wish I Knew – Hank Williams III
25. Wish To Carry On – Buckcherry
26. Wishing Well – Blink-182
27. Careful What You Wish For – Eminem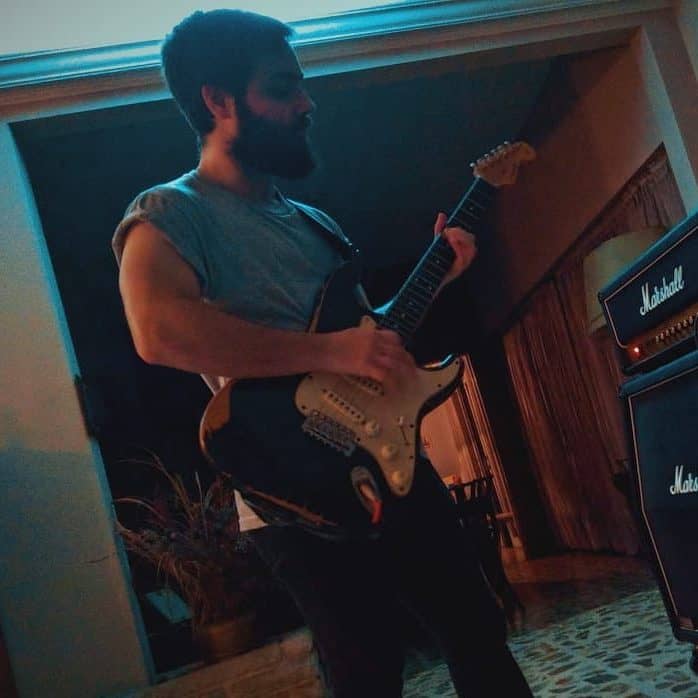 Hello there, my name is Ramiro and I've been playing guitar for almost 20 years. I'm obsessed with everything gear-related and I thought it might be worth sharing it. From guitars, pedals, amps, and synths to studio gear and production tips, I hope you find what I post here useful, and I'll try my best to keep it entertaining also.