Like other months of the year, the last month of summer has served as a muse for many a songwriter.
Whether rock, country, or pop, August has gotten its due musically.
Here are the best August songs to enjoy at the end of summer.
1. August – Taylor Swift
We start off with this beautiful, dream-pop track from Swift's 2020 album Folklore.
The song is also part of a trilogy of songs that include "Cardigan" and "Betty", which explores a love triangle between the song's protagonists. A very prog idea for a pop record.
2. August Day – Hall and Oates
A great track from one of the great pop-rock duos of the 1970s and 80s.
This track can be found on their 1978 album Along The Red Ledge.
3. August October – Robin Gibb
This member of the Bee Gees released this solo single in 1970, with "Give Me A Smile" as its B-side. 
Hardly a sleeper of a song, it was later covered by Elton John.
4. August Moon – Sara Bareilles
One of the great breakup songs, from her DVD Between the Lines: Live at the Fillmore.
Bareilles said the song was inspired by the true story of her walking in on her boyfriend cheating on her.
5. Dear August – Noah Cyrus and PJ Harding
Two great voices join forces for this great acoustic (dare I say coffee house-sounding) track from their 2021 album People Don't Change.
This song would have no problem finding space in your acoustic playlist.
6. August – No Vacation
Here is a great, up-tempo indie pop track from No Vacation's 2015 album Amo XO.
The song matches a great melody with a sparse-but-effective pop backdrop.
7. First Day In August – Carol King
From one of the great singer-songwriters, this song was first released on Carol King's 1972 album Rhymes & Reasons.
This is a beautiful piano ballad, punctuated by strings and vocal harmonies, where the protagonist imagines a perfect day with her love.
8. The 33rd of August – Waylon Jennings
While we have Mr. Jennings' version here, the song was originally written and released by Mickey Newbury in 1969 and has been covered by several artists, including Joan Baez and Willie Nelson.
It is one of the great anti-war songs, where the protagonist pulls no punches on how combat has affected him.
9. August is Over – We The Kings
About as modern a break-up song as you can get, this song is featured on the group's 2009 self-titled album.
Perfect for fans of modern rock.
10. August Holland – Beirut
This song is a great throwback to 1970s piano pop from the likes of Billy Joel while having a Vulfpeck-ish aesthetic to it.
This song can be found on Beirut's 2015 album No No No.
11. Home in August – Pierce Fulton
A great modern dance track from Pierce Fulton, this track was released as a single in 2016.
Fans of the genre will certainly enjoy this upbeat number.
12. August – Rilo Kiley
More indie pop from one of the masters of the genre, this song is found on their 2001 debut album Takeoffs and Landings.
A great track with a beat you can dance to!
13. August – Julia Nunes
A nice and dreamy pop song that was released as a non-album single in 2020.
Much like the Carol King song, the protagonist is singing about the perfect time with her love and the chemistry that they both have.
14. Cold Wind in August – Van Morrison
Van Morrison has had several great songs to his credit, and this track from the 1977 album A Period of Transition is no exception. 
This is classic Van Morrison R&B at its finest.
15. August 7, 4:15 – Jon Bon Jovi
A lesser-known track from Jon Bon Jovi's second solo album Destination Anywhere (which also gave us the hit "Midnight in Chelsea").
A departure from the anthems of Bon Jovi, this song talks about the death of a young child (from unknown causes), and the reaction and aftermath of the event.
16. August Song – Roommate
And now for something completely different. What we have here is an experimental pop song from this Chicago-based band.
This track, from the group's 2011 album Guilty Rainbow, can be a challenge for most listeners, though there are beautiful poppy moments to be found.
17. August – Umphrey's McGee
We close off with this rocker from this great jam band, from their album Greatest Hits Volume III.
Enjoy the jams!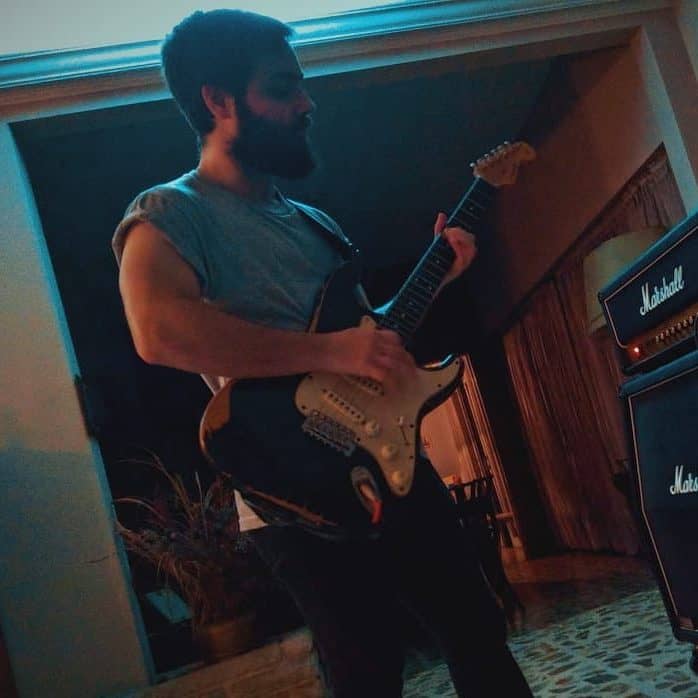 Hello there, my name is Ramiro and I've been playing guitar for almost 20 years. I'm obsessed with everything gear-related and I thought it might be worth sharing it. From guitars, pedals, amps, and synths to studio gear and production tips, I hope you find what I post here useful, and I'll try my best to keep it entertaining also.