January is kind of like Monday; nobody really looks forward to it, and it comes immediately after a good time.
For weekdays, it's Saturday and Sunday; for months, it's after all the fun of December.
No surprise that it's not the most sung of months, though the songs come in all shapes and sizes.
For your listening pleasure, and to help get you through the winter months, here are nine great songs about January.
1. June in January – Dean Martin
A number of great songs seemed to be traded around during the classic crooner era.
This lovely ballad is no exception.
It was originally introduced by the great Bing Crosby in the movie Here Is My Heart, the most famous version released is probably Dean Martin's take on this classic.
In it, the protagonist sings of how his lady warms his heart, conjuring images of spring during winter.
A lovely metaphor that fits beautifully in this ballad.
2. January – Pilot
"January" was the only number-one hit by the Scottish band Pilot, a very obscure band to say the least (even your humble author has never heard of them).
What we do have here is a classic rocker in the grand British tradition off their 1975 album Second Flight.
Other trivia, the song was produced by the great Alan Parsons, who has worked with the best of the best in English rock.
3. January Song – Billy Bragg
The song doesn't mention the month of January at all, though the lyrics are very poetic in nature, easily comparable to the likes of Bob Dylan or Sixto Rodriguez.
Great music for a rainy day.
4. January Rain – David Gray
All you need is the right music and arrangement, such as this instrumental ditty from Gray's 2001 album Lost Songs 95-98. Its series of delicate, simple, and interwoven guitar lines paint a picture of January rain in the listener's mind.
A feast for the ears.
5. January Hymn – The Decemberists
From 2011's album The King is Dead, we have another well-crafted song where acoustic guitars and ambient organs and pads are all that's needed to support the lyrics.
This song is definitely ear candy, best enjoyed with headphones.
6. January 28th 1986 – Owl City
The song then goes into the pop-rock territory that Owl City is best known for, with lyrics clearly inspired by the event.
This song can be found on the 2011 album All Things Bright and Beautiful.
7. January – Wildfront
The production is straight out of that decade while managing to tastefully incorporate indie lo-fi esthetic into the mix.
You can't help but dance to this track!
8. You in January – The Wonder Years
Taken from 2016's No Closer To Heaven, you hear the angst in the singer's voice as he goes from quiet and calm before exploding in the choruses.
For fans of 90's alternative, this would be right at home on a playlist with Smashing Pumpkins and such.
9. January Man – Christy Moore
We end this list once again falling into singer-songwriter territory, with this track from Moore's 2002 album Live at Vicar Street. 
The song itself is a cover version of Dave Goulder, who originally released the song in the 1970s.
Moore does do the song justice in this performance, with its sparse arrangement that lets the lyrics really shine.
The story is again drenched in metaphor, revealing various traits and personalities of its subjects.
Another song that is well-suited for a rainy day.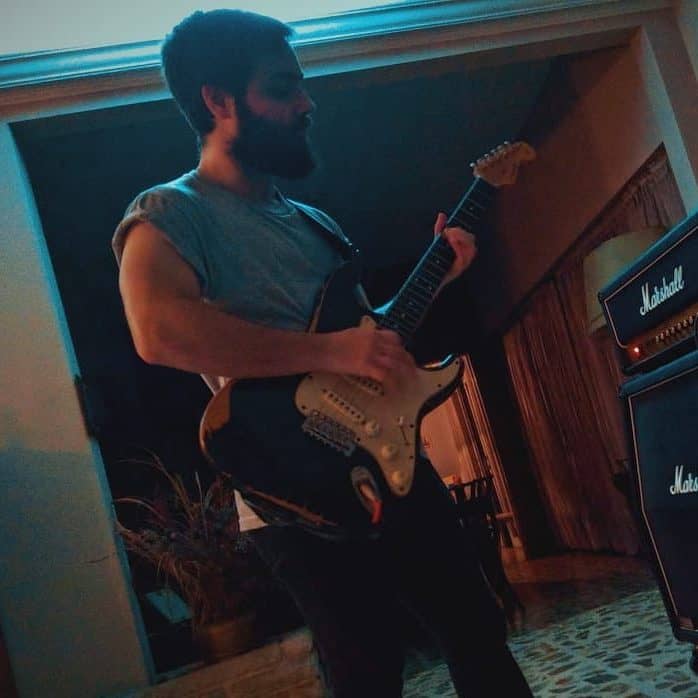 Hello there, my name is Ramiro and I've been playing guitar for almost 20 years. I'm obsessed with everything gear-related and I thought it might be worth sharing it. From guitars, pedals, amps, and synths to studio gear and production tips, I hope you find what I post here useful, and I'll try my best to keep it entertaining also.