Who doesn't love candy? Whether it's a sweet treat to satisfy a craving or a nostalgic reminder of childhood memories, candy has a way of bringing joy to our lives.
And it's no surprise that candy has also inspired countless musicians to create songs that celebrate its sugary goodness.
From pop to rock, country to hip-hop, there's a candy-inspired song for every taste.
In this article, we'll take you on a musical journey through 27 songs that celebrate the delicious world of candy.
Whether you prefer lollipops or cotton candy, there's a song on this list that will satisfy your sweet tooth.
So sit back, relax, and get ready for a musical sugar rush!
1. Sugar Sugar – The Archies
"Sugar, oh honey honey" is a line that has been stuck in our heads since the release of this smooth, hit song in 1969.
Written by Jeff Barry and Andy Kim, the song was included in the album Everything's Archie and featured in the animated television series, The Archie Show, becoming the band's biggest success.
With a sweet and catchy melody, the track evokes images of candy and sweet treats.
The song's popularity was undeniable, with numerous artists covering it over the years, and it was even used as a campaign song by George W. Bush during his 2000 presidential campaign.
2. Lollipop – The Chordettes
If there's one candy that can bring back childhood memories, it's the lollipop, and that's exactly what this song does.
Released as a single in 1958, it was written by Beverly Ross and Julius Dixson and became a chart-topping hit for the girl group.
The song's catchy melody and playful lyrics made it memorable and a timeless classic.
It has been covered by several groups, including The Beatles and The Bay City Rollers, and has been featured in films, TV shows, and commercials.
3. Sex And Candy – Marcy Playground
This song is a 90s alternative rock hit released in 1997 and part of the band's debut album Marcy Playground.
Despite the suggestive title, the lyrics of the song are open to interpretation, leaving listeners to wonder about its true meaning.
However, the candy reference in the title is hard to miss, and the idea of the song came up when the lead singer was caught in bed by someone who said "Oh, it smells like sex and candy in here".
The phrase stuck in the songwriter's head and the track became a classic and one of the band's most acclaimed.
4. Cotton Candy Land – Elvis Presley
The legendary King of Rock Elvis Presley wrote this fun and upbeat song as part of the soundtrack for the film It Happened at the World's Fair, in 1963.
The track tells the story of a magical place where everything is made of cotton candy and the sun always shines.
With its catchy melody and playful lyrics, the song is a feel-good tune that captures the essence of carefree youth.
The movie, starring Elvis himself, and the track were a commercial success that still remain fan favorites in Presley's extensive discography.
5. I Want Candy – Bow Wow Wow
I Want Candy is a new wave song by Bow Wow Wow, released in 1982 as a single and later included on their album, The Last of the Mohicans.
With a catchy beat and repetitive lyrics about wanting candy to make it fun, this energetic song became a hit in the UK and the US, reaching the top 10 on the charts in both countries.
However, the original version was written and recorded by The Strangeloves in 1965.
Interestingly, the song was thematically inspired by Terry Southern and Mason Hoffenberg's 1958 novel Candy, which is about a young naif who has a series of experiences with older guys.
6. Candyman – Christina Aguilera
Christina Aguilar plays tribute through this retro-inspired pop song.
Released in 2006 as the third single from her album Back to Basics, the song pays homage to the classic sound of the 1940s and 1950s, featuring a big band arrangement and references to pin-up girls and candy shops.
The song's music video, directed by Matthew Rolston, features Aguilera in a variety of vintage-style clothing and has been praised for its beauty and visual appeal.
Candyman became a hit, charting in several countries and earning Aguilera a Grammy Award for Best Female Pop Vocal Performance.
7. Pour Some Sugar On Me – Def Leppard
This classic rock tune celebrates the pleasures of indulging in sugary treats.
The track was a big commercial hit and a mainstay of rock radio stations when it was released in 1987 as part of their album Hysteria.
Songwriter and Def Leppard vocalist Joe Elliott has indicated that the music is influenced by a variety of artists, including Sugar, Sugar by The Archies and Bang A Gong (Get It On) by T. Rex.
The lyrics of the song are plainly a metaphor for sexual desire and the irresistible pull of temptation, and it is still a popular party anthem today.
8. Candy Shop – Madonna
Candy Shop is a playful and provocative pop song written and produced by Madonna and Pharrell Williams.
Released in 2008 as part of Madonna's album Hard Candy, the track features an infectious beat and suggestive lyrics that compare a lover's body to a candy store.
The song's music depicts Madonna as the ringmaster in a surreal circus filled with colorful visuals and provocative imagery that captures the sensation of a sugar rush.
Although the track failed to chart, it remains a fan favorite and a testament to Madonna's artistic range and creativity.
9. Watermelon Sugar – Harry Styles
Harry Styles' song Watermelon Sugar is a lovely and passionate homage to summer love, with the title and lyrics recalling the refreshing sweetness of the watermelon.
Released in 2020 as part of the album Fine Line, the song quickly became a hit thanks to its catchy chorus and energetic beat, earning him his first Grammy Award nomination.
10. Lips Like Sugar – Echo & The Bunnymen
Lips Like Sugar is one of those romantic songs that describes a lover's lips with sugar imagery.
The song, which was released in 1987 as part of the album Echo & The Bunnymen, has a hazy and mystical feel that suits its poetic lyrics.
The song has been described as one of the band's favorites to perform live, and it has been performed by several artists, including Coldplay and Seal.
Its enduring popularity attests to its ageless appeal and the strength of its lovely imagery.
11. Kid in a Candy Store – JoJo Siwa
12. Sugar Mama – Beyoncé
13. Sell Me Candy – Rihanna
14. Candy Shop – 50 Cent
15. Yummy Yummy Yummy – Ohio Express
16. Candy – Doja Cat
17. Kitchenware and Candybars – Stone Temple Pilots
18. A Marshmallow World – Bing Crosby
19. Hard Candy Christmas – Dolly Parton
20. Hard Candy – Counting Crows
21. Candy and a Currant Bun – Pink Floyd
22. Sugar Mountain – Neil Young
23. Sweets For My Sweet – The Drifters
24. Candy Girl – The Four Seasons
25. Candy – Mandy Moore
26. Sugar Walls – Sheena Easton
27. Candy Store Rock – Led Zeppelin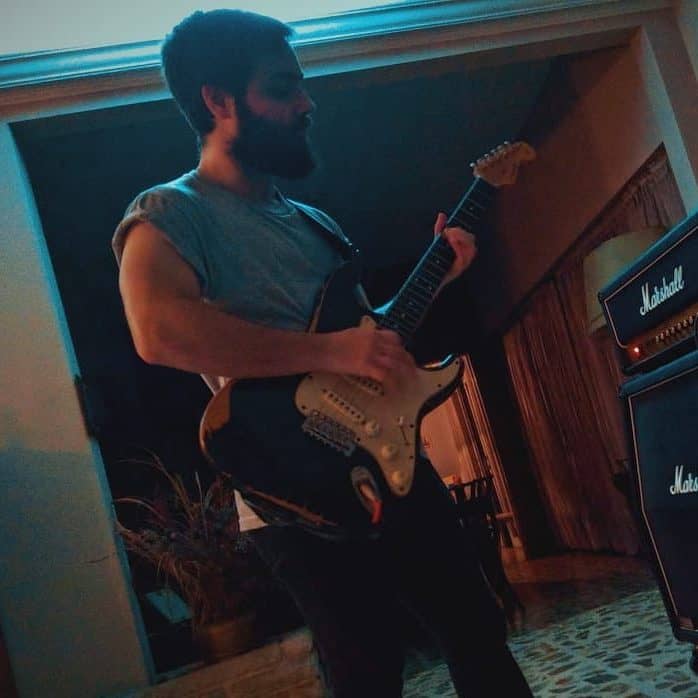 Hello there, my name is Ramiro and I've been playing guitar for almost 20 years. I'm obsessed with everything gear-related and I thought it might be worth sharing it. From guitars, pedals, amps, and synths to studio gear and production tips, I hope you find what I post here useful, and I'll try my best to keep it entertaining also.