During the 1970s in Japan, a group of musicians emerged and gave birth to a brand new genre.
I'm talking about City Pop. But what makes City Pop different from, let's say, standard pop?
City Pop is characterized by a fusion of different genres, including funk, jazz, disco, and of course, pop.
Unlike the wild pop party anthems from the Western region, Japanese City Pop is much more relaxing and sophisticated.
This genre developed throughout the 70s and continued during the 1980s. Oddly enough, City Pop has emerged from the dusty past and regained popularity during the last decade.
Therefore, here I present a fine selection of some of the best City Pop songs ever.
1. Mayonaka no Door / Stay With Me – Miki Matsubara
Do we all agree that this is arguably the top City Pop song ever? I hope so…
Although Stay With Me peaked at a sensational N°28 position back in the day, it's fair to mention that such recognition was nothing compared to what happened in the 21st Century.
It's said that the song emerged after a famous YouTube content creator called Rainych uploaded a cover of this song. The cover was well acclaimed and led to the discovery of the original version.
Eventually, Miki Matsubara's song went viral and the rest is history.
2. Midnight Pretenders – Tomoko Aran
Midnight Pretenders has a romantic aura.
While many of the songs on the list contain such essence, Midnight Pretenders earns the crown because it lacks the dancing rhythm that characterizes other City Pop classics.
That is to say, Tomoko Aran gifted us with a slow-pace, warm song to just sit down with your loved one and remain calm for quite a while.
3. Say Goodbye – Hiroshi Sato
A set of mesmerizing keyboard notes start this beautiful song.
The voice during the verse contains some interesting effects that, oddly enough, resemble some of Daft Punk's characteristic elements.
All in all, Say Goodbye is a mid-tempo track that, despite having a soft rhythm that invites us to dance, is a good choice for relaxing and slowing down a bit.
4. Last Summer Whisper – Anri
To the date of this article, Anri is 61 years old. Believe it or not, she began her music career at 17!
Last Summer Whisper is a chill-out song with a wonderful bass line. It gives you that sensation of being in a room on a summer evening with the windows wide open and enjoying a gentle breeze caressing your face.
Come to think about it, that mental picture suits the song's title pretty well.
5. Deja Vu – Momoko Kikuchi
"Deja Vu! / I have seen this place before!"
Oh, sorry, that was a different song, used a lot on memes.
This is a more chilled-out one, with tender keyboard chords and electronic drum beats that keep you engaged throughout the entire song.
6. Magic Ways – Tatsuro Yamashita
Appearing on the Motion Picture Soundtrack of Big Wave from 1984, Magic Ways fits surfing perfectly.
One can't help but imagine riding medium-sized waves under a blue sky and warm sunlight on a Saturday morning.
7. Kaze wo Atsumete – Happy End
Back in the early 70s, a group called Happy End emerged and disappeared in the blink of an eye, barely surviving to record three albums.
Most Japanese bands used to sing in English, since it's still an international language, which makes it easier to tackle a bigger audience. However, Happy End was a beautiful exception to the rule.
Kaze wo Atsume is a funky-like, cheer-up song that dates back to 1971! Somehow, Kaze wo Atsume has barely aged at all, despite being 50 years old!
8. Plastic Love – Mariya Takeuchi
Although Plastic Love was published in 1985, it revived during the late 2010s on Youtube, reaching more than 20M views to this day.
Plastic Love's revival was due to a restoration of the song. More precisely, an eight-minute remix that quickly received millions of reproductions.
Due to copyright issues, the video was removed from Youtube's catalog.
But don't worry, the song is still available and keeps reaching millions of listeners!
9. Lady – Yubin
Unlike other entries on the list, Lady is a more modern song.
It came out in 2018 and combines both City Pop with K-Pop.
Naturally, it doesn't give the exact vibes as Stay With Me or Midnights Pretenders do, but that doesn't stop it to appear here.
10. I'm In Love – Tomoko Aran
Tomoko Aran appears for a second time on this list. But let's be honest, none can complain about it.
Naturally, I'm In Love is yet another soothing and comforting song with a hypnotizing bass line and drum beat, which gets all the better with the cushioned singer's voice.
11. Fantasy – Meiko Nakahara
Meiko Nakahara's career lasted only a decade. Nonetheless, I believe one should always focus on quality, not quantity.
After all, Meiko Nakahara was already making her own music when she was at primary school!
What can we say? Asian artists are at a higher level…
Fantasy invites the listener to step into the dance floor and move their body all night long.
It's no surprise that Fantasy's bass line (and bass sound!) is incredibly majestic, but let's not lessen the importance of the chorus accompanying Meiko's angelical voice.
12. -CUPID- – Miki Matsubara
The list began with Miki Matsubara and will end with the same artist.
After all, Stay With Me is a masterpiece, but I strongly believe it's a wise idea to show other magnificences of this artist, and not just stick with the most classic ones.
-CUPID- kicks off with a slightly melancholic sound, but it's immediately disrupted by a provocative piano and a funky guitar chord.
Should we say that Miki Matsubara is the cupid that shoots her musical arrows and makes us fall in love with her art?
No, we shouldn't. We MUST admit it.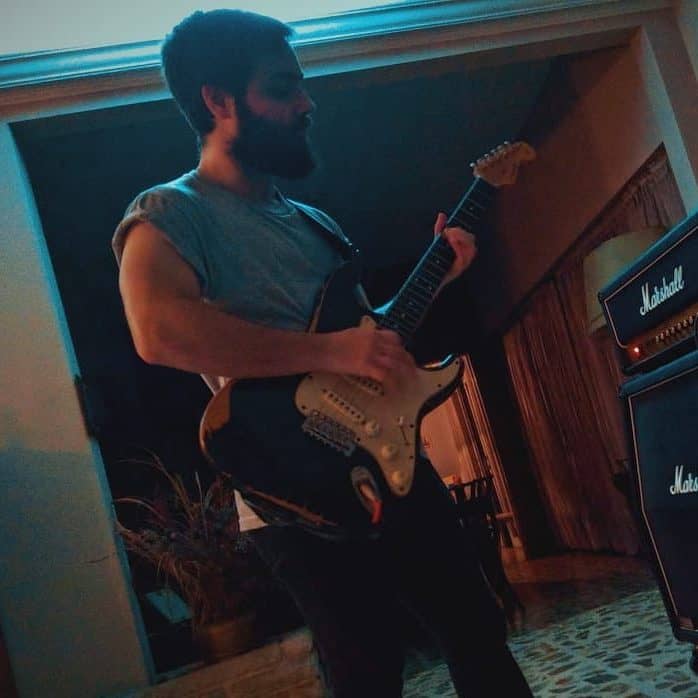 Hello there, my name is Ramiro and I've been playing guitar for almost 20 years. I'm obsessed with everything gear-related and I thought it might be worth sharing it. From guitars, pedals, amps, and synths to studio gear and production tips, I hope you find what I post here useful, and I'll try my best to keep it entertaining also.