Classics never get old.
They were hits back in the day, and continue as hits decades later.
Here we have gathered 25 classic rock anthems that will probably be heard for centuries.
1. Mississippi Queen – Mountain
One of the most memorable cowbell songs in Rock music.
Mississippi Queen has made it to several media, including TV shows like The Simpson or Regular Show, and video games such as Guitar Hero III and Rock Band.
2. Rock And Roll All Nite – KISS
KISS tried to achieve the top of the music business during the early 70s.
Despite gathering a good number of loyal fans, the first two albums weren't selling well.
They say the third time's the charm, so in the album Dressed To Kill, KISS released an anthem that would make it to every radio in the whole America.
Rock And Roll All Nite did its best, but once again, lacked what it needed to taste success.
In the end, the song encountered its fate when the 1975 live album Alive! made it to the record stores, containing the definitive version we all know.
The rest is both history and KISStory.
3. I Want You To Want Me – Cheap Trick
Cheap Trick's case is similar to Rock And Roll All Nite.
The song debuted on the band's second studio album In Color, though it didn't receive enough attention.
That was until a live version was released for the Cheap Trick at Budokan album, which skyrocketed the song to the top of the charts in Japan, the USA, and Canada.
4. Bohemian Rhapsody – Queen
A Rock band making an experimental Opera-like song.
A six-minute-long single in an era where radio-friendly hits lasted half the time.
Indeed, Bohemian Rhapsody had more than enough to be a flat-out failure. But we're glad Murphy's law is not always right…
5. Whole Lotta Love – Led Zeppelin
Whether Whole Lotta Love is Zeppelin's most famous song or not is up for debate.
But one thing is sure: Led Zeppelin couldn't be left off the list.
This song has the magic of the four members of the group, but also the innovative mixing and engineering of studio producers.
Remember, sometimes production is as important as composition.
6. Won't Get Fooled Again – The Who
Eight-and-a-half-minute of pure rock n' roll energy and one of the purest screams in classic rock history.
7. You Really Got Me – The Kinks
Little to no songs sounded as heavy and straight-up during the early 60s as You Really Got Me.
It's a milestone in Hard Rock history and a timeless classic that barely underwent the passing of time.
8. Sympathy For The Devil – The Rolling Stones
A recollection of humankind's worst actions disguised as The Devil's deeds.
Sympathy For The Devil is one of the dozens of classics made by the Rolling Stones, along with Gimme Shelter, (I Can't Get No) Satisfaction, Paint It Black, and Jumpin' Jack Flash.
9. While My Guitar Gently Weeps – The Beatles
The Beatles did almost every Rock subgenre that exists today.
It's impossible to choose one single song, let alone decide on their most popular composition.
But all in all, I believe few will get mad finding out this Harrison's song makes it on the list.
10. Highway Star – Deep Purple
Needless to say, the most classic Purple song is Smoke On The Water.
However, I believe the opening track of 1972's album Machine Head is more worthy of admiration.
It's a shot of adrenaline from beginning to end, highlighting the virtuosity of the guitarist Ritchie Blackmore and keyboardist Jon lord with their respective solos, and the glass-shattering voice of Ian Gillan.
11. Hotel California – The Eagles
Before the Red Hot Chili Peppers, The Eagles were already writing songs about California.
According to Don Henley, Hotel California is about America's excess culture, although the song has received various interpretations over the decades.
12. The Boys Are Back In Town – Thin Lizzy
Thin Lizzy popularized the twin guitar technique that's so utilized in metal sub-genres.
13. Fortunate Son – Credence Clearwater Revival
CCR has an ample catalog of classics. Just listen to the Chronicle albums to realize you know every track.
But all in all, Fortunate Son has become a bit of a meme in the past decades, so it seems like a good choice somehow.
14. It's a Long Way To The Top (If You Wanna Rock N' Roll) – AC/DC
Success comes after a hundred and one failures. AC/DC has long ago achieved it thanks to classics like this one.
15. Walk This Way – Aerosmith
From the third studio album Toys In The Attic comes Walk This Way, which would later be versioned together with hip-hop group Rum-DMC.
Both versions are great, but if we talk about Rock classics, the original deserves the spot on the list.
16. Light My Fire – The Doors
During the 60s, one had to pay careful attention to word selection when talking on TV (similar to Tweeter and Cancel Culture, if you think about it).
Fortunately, Jim Morrison couldn't care less about it and decided it was fun to say the word "high" during a live performance of this song.
17. Free Bird – Lynyrd Skynyrd
Few songs have positively affected American culture like the deathless Free Bird.
Not to mention, it may have the greatest guitar solo of the 70s, but that may be up to personal preferences.
18. Born To Be Wild – Steppenwolf
The term "Heavy Metal" was first heard in this song.
That alone makes it an immortal rock classic, and few can't deny it.
19. School's Out – Alice Cooper
Oddly enough, Alice Cooper seems like a musician that emerged in the 80s.
But rock enthusiasts know that the singer (and the band of the same name) was already making music at the end of the 60s, along with The Doors and The Beatles!
20. Paranoid – Black Sabbath
This song has many lessons.
One of them is, as the ending implies, to enjoy life.
The other is that you never know where your actions will lead.
After all, Paranoid was written at the very last minute just to add an extra song to the album. Nonetheless, it ended up as the biggest classic in metal history.
21. Barracuda – Heart
The music business has been ruled mostly by men during the 20th Century.
But you know, Heart kind of said "Nah, screw that" and wrote this timeless classic.
22. Slow Ride – Foghat
You know you have made a classic when your song appears in a wide number of cultural media, including cartoons, TV series, and video games.
23. (Don't Fear) The Reaper – Blue Öyster Cult
A song about death and why we shouldn't be afraid of it.
24. More Than A Feeling – Boston
Not only this song is a classic, but the album in which it appeared is as well.
25. Another Brick In The Wall (Part II) – Pink Floyd
Pink Floyd has written and recorded a handful of classics.
In my opinion, though, Another Brick In The Wall is the most recognized one because it's short and catchy.
In other words, radio-friendly.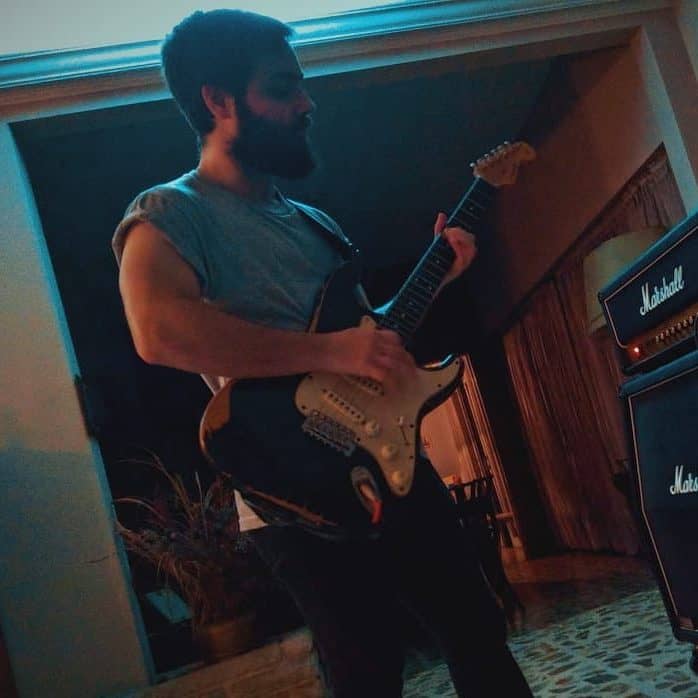 Hello there, my name is Ramiro and I've been playing guitar for almost 20 years. I'm obsessed with everything gear-related and I thought it might be worth sharing it. From guitars, pedals, amps, and synths to studio gear and production tips, I hope you find what I post here useful, and I'll try my best to keep it entertaining also.