Are you a nurse or a healthcare worker looking for some musical inspiration?
Or maybe you just have a fascination with the world of nursing and the vital role it plays in our lives. 
Whatever your reason for being here, you're in for a treat.
We've compiled a list of 25 songs about nurses that will not only entertain you but also shed light on the important work that nurses do every day.
From classic rock anthems to soulful ballads and everything in between, these songs capture the unique experiences and perspectives of nurses, patients, and caregivers alike.
No matter if you're in the mood for a heartwarming tribute to the power of nursing or a reflection on the challenges of the healthcare profession, there's something here for everyone.
So sit back, put on your headphones, and let the music transport you to a world of compassion, courage, and healing.
Whether you're an experienced nurse or just starting on your healthcare journey, these songs will remind you of the incredible impact that nurses have on people's lives.
Without further ado, let's dive into the world of nursing through the power of music.
1. Sister Morphine – The Rolling Stones
Heading this playlist, we have an incredible song released in 1971 by the well-known British group The Rolling Stones and included in their album Sticky Fingers.
This haunting track tells the story of a woman who is hospitalized and becomes addicted to morphine after receiving treatment for an illness.
Lyrically, the song is based on a poem written by Marianne Faithfull, who was inspired by her own experiences in a hospital.
Besides, Sister Morphine features Mick Jagger's soulful vocals making this track widely regarded as one of the Stones' finest deep cuts.
2. Dude Ranch Nurse – Sonic Youth
This band has accustomed us to a rejection of traditional song structures; this song is no exception.
Released in 2004 as part of the album Sonic Nurse, this noisy, experimental track features distorted guitar riffs and abstract lyrics about a nurse at a dude ranch.
Some listeners affirm that the song goes on issues about love which really suits the mood of the piece while others believe it is just a psychosexual perverse little song.
Whatever the meaning, the song's chaotic energy captures the spirit of Sonic Youth's early work.
3. Sweet Nurse – Katatonia
Released in 2001 and included in Last Fair Deal Gone Down Katatonia's fifth studio album, this song describes a patient who is cared for by a sweet and kind nurse.
However, the protagonist of the track still feels lost and alone.
It could be because the themes of the piece are depression and pain, some people interpret the song as an ode to euthanasia too.
Featuring mournful vocals and acoustic guitars, this song by this Swedish heavy metal band is one of the most beloved of their early discography.
4. Music for a Nurse – Oceansize
Here we have an atmospheric song released in the 2005 album Everyone Into Position.
This track is a tribute to the tireless work of nurses, who often go unnoticed and unappreciated.
The song features soaring guitars and ethereal vocals, creating a dreamlike soundscape that reflects the calm and reassuring presence of a nurse.
Music for a Nurse is one of Oceansize's best songs and has become a fan favorite over the years.
5. The Nurse Who Loved Me – Failure
Although this song is known by the band A Perfect Circle, it was originally released in 1996 as part of the record Fantastic Planet and the track might have several meanings.
This haunting ballad might tell the story of a wounded soldier who has been hospitalized and is attracted by the nurse taking care of him.
The nurse seems to reciprocate the soldier's feelings but ultimately decides to let him go.
However, the song may refer to a certain drug and the lyrics describe someone going through the effects of it.
6. Salute To The Nurses – Barry Sadler
When it comes to songs about nurses, this is a must and perhaps the best-known about them.
Released in 1966, this track was included in the record Ballads Of The Green Berets, an album of plenty of patriotic pieces.
This song is a tribute to the courage and sacrifice of military nurses, who put themselves in harm's way to care for wounded soldiers.
It also describes the selflessness and dedication of these women and remains a moving homage to a group of unsung heroes.
7. Call The Nurse – Lee Harding
Released as a single from his debut album What's Wrong With This Picture? in 2006, this track quickly became a hit and climbed up to #4 on the ARIA charts in Australia.
The song is drawn from Harding's personal experience of sustaining an injury during a live performance, which evokes a sense of frustration and vulnerability as the narrator longs for the arrival of the nurse, who holds the promise of respite from his pain.
8. Just Like A Pill – P!nk
Featured on her critically acclaimed second studio album Missundaztood in 2002, we have this powerful and introspective piece that speaks to the complexities of romantic relationships.
The song draws inspiration from the film Girl, Interrupted and its title is a metaphor for the toxic and addictive nature of an unhealthy relationship, as the singer grapples with the emotional turmoil of trying to break free.
9. Nursie – Jethro Tull
This song is a standout track from Jethro Tull's classic 1972 studio album Living In The Past.
This whimsical and irreverent composition showcases the band's eclectic sound and playful sensibility.
The track tells the story of a man's fanciful infatuation with his nurse and features clever and witty lyrics that blend humor and fantasy in equal measure.
Featuring Ian Anderson's astonishing saxophone solo and the band's trademark progressive rock elements, Nursie remains a beloved testament to Jethro Tull's enduring musical legacy.
10. The Nurse – The White Stripes
From their 2005 studio album Get Behind Me Satan, this song is a haunting and evocative piece that showcases the raw and visceral energy that this groundbreaking band has accustomed us to.
The lyrics depict the narrator's encounter with a mysterious and enigmatic nurse who offers solace and comfort during a time of turmoil.
The main character of the song represents the idea of a caring and kind nurse, who gives hope and helps people during difficult times.
This standout track is surrounded by ambiguity and symbolism, adding to the song's ethereal and celestial feel.
11. The Nurse – The Slackers
12. The Cure – Lady Gaga
13. Night Nurse – Gregory Isaacs
14. Somebody Get Me A Doctor – Van Halen
15. Hospital – Counting Crows
16. Fix You – Coldplay
17. Happy Nurse – The Sugarcubes
18. Infected – The The
19. The Devil's Nurse – JJ Cale
20. Spoonful Of Sugar – Julie Andrews
21. Roses – Kanye West
22. Rock & Roll Nurse – Compulsive Gamblers
23. I Will Survive – Gloria Gaynor
24. A Nurse's Life Is Full Of Woe – Billy Bragg
25. You're My Remedy – The Marvelettes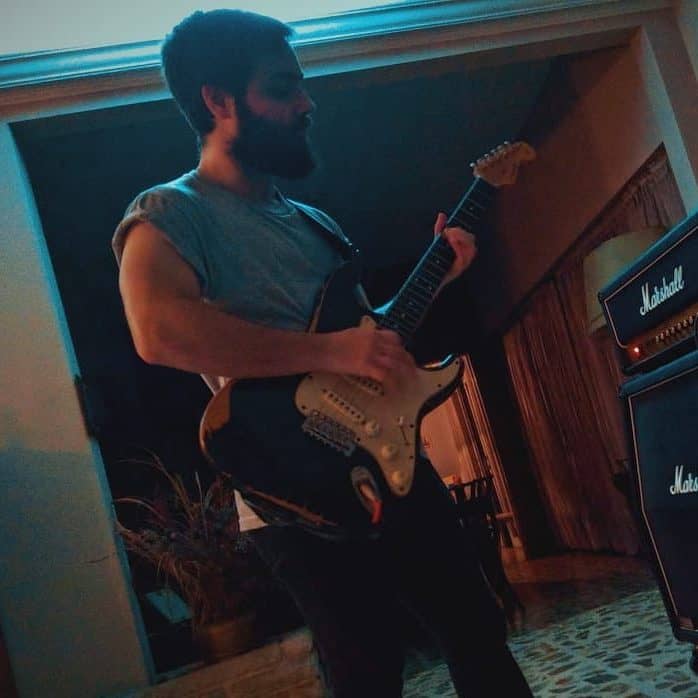 Hello there, my name is Ramiro and I've been playing guitar for almost 20 years. I'm obsessed with everything gear-related and I thought it might be worth sharing it. From guitars, pedals, amps, and synths to studio gear and production tips, I hope you find what I post here useful, and I'll try my best to keep it entertaining also.