Sacrificing is giving something important in the exchange for something better. In other words, to give up on a commodity or pleasure in order to obtain a higher good later.
The word sacrifice comes from the Latin "Sacrum Facere", which is translated as "to make things sacred, to honor them."
Although sacrifice is strongly related to religious connotations, the truth is that we always sacrifice something in our daily lives.
If you want to pass an important exam, you must sacrifice a night or two of partying and drinking. If you want to be in a band, you must sacrifice free time and money, and so.
Unsurprisingly, such a powerful word has appeared in plenty of songs. Here you have a list with 21 of them.
1. World of Sacrifice – Black Veil Brides
From the self-titled album of 2014 comes World of Sacrifice.
Not the most memorable Black Veil Brides song (not even for die-hard fans), but one that perfectly suits this list topic.
The sacrifices Andy Biersack sings about are religion-oriented. He believes that sacrificing a precious lifetime to content a God is a futile endeavor.
Instead, he encourages people to enjoy "every breath of life" and follow their path.
Do you agree with his vision?
2. Sacrifice – Elton John
Appearing in the album Sleeping with the Past of 1989. Sacrifice is about marriage.
According to Elton John, being loyal and faithful in a marriage is a challenging deed.
Another interesting fact about this classic is that it was the very first #1 Elton John single in the UK.
3. My Sacrifice – Creed
My Sacrifice is about addiction and depression (and how to overcome them).
The realization that comes with this song is that the ultimate savior is no other than oneself.
To be more precise, you need to accept that you have a problem, look at yourself in the mirror, and give small steps forward.
That "sacrifice" of giving up on one's bad behaviors will ultimately bring positive results.
4. Sacrifice – The Weeknd
While most songs here are about fulfilling a goal or spending life with a loved one, Sacrifice by The Weeknd tells another story.
This one is not about making a sacrifice, but rather about not doing it.
See, the Canadian singer says that he doesn't want to be in a monogamic relationship.
He sees compromising as lacking freedom; a sacrifice he's not willing to do.
So, to sum up, the song is about not sacrificing being with more girls just to have one.
5. All for The Glory – KISS
KISS' leader and frontman Paul Stanley has given his life to the world of Rock N' Roll.
From a very early age, he knew he wanted to be a Rockstar. So, he worked hard on building an empire with KISS and leaving a mark in the world of music history.
All for the Glory is about giving it all with a fierce passion and a fearless spirit, just like he did.
6. The Sacrifice – Dolly Parton
Country singer Dolly Parton had a lot of determination to work hard and push her energies toward success.
In The Sacrifice, she explains how she used Jesus Christ as the ultimate role model, to remind herself of the importance of sacrifice and the utility that comes with it.
7. Generator – Foo Fighters
Generator by Foo Fighters is a love song.
It discusses the sacrifices that one needs to implement when having a relationship.
In this case, to bare the difficult moments because "it is worth it".
I would, however, encourage you to give it a second thought. Healthy relationships involve conflict, but not constant and pointless suffering.
8. I Pledge Allegiance To The State of Rock N' Roll – KISS
KISS makes it once again to the list with the same story as the previous entry.
"We paid a price / I made the sacrifice" sings the Starchild, proud of achieving his goal of following his own path and being a Rockstar.
9. Selling My Soul – Black Sabbath
Suicidal thoughts, depression, anxiety attacks, addictions, and constant nightmares.
That's the price Black Sabbath paid for selling their souls. Do you think it was worth it?
10. Rock N' Roll Is All I Got – Murderdolls
Yet another song about sacrificing something in exchange for Rock N' Roll.
This one tells a funny story about a man who had no friends or girlfriends. The only company he wanted was Rock N' Roll music.
So of course, he ended up selling his soul to the Devil for it.
11. It's A Long Way To The Top (If You Wanna Rock N' Roll) – AC/DC
Again, the sacrifice here is selling yourself for music. Nonetheless, this song has nothing to do with a pact with the Devil or the use of black magic.
On the contrary, it has a more realistic approach.
Long story short, the premise of the song is that, if you want to be a musician, you will have it rough. Rougher than you think…
Being robbed, being underpaid, being ripped off, barely sleeping at all, and much, much more. Making it to the top is a long way, but a very fulfilling one for those who are brave enough to take it.
12. Everchanging – Rise Against
Another love song, but with a sad ending.
Everchanging is about a man who concludes that his relationship is not reciprocated.
There's love just on one side. So, this man cuts all the ties with the woman before he falls in love even deeper.
A sacrifice made to avoid a deeper pain.
13. The Price – Twisted Sister
"Alway's a price we gotta pay"
If you want to be a musician, you need to practice for hours.
If you want to be a writer, you need to sit down and write down thousands of pages.
If you want to have a muscular body, you must train every week.
Indeed, there's always a price to pay in exchange for a better future. Are you willing to pay for it?
14. Endless Sacrifice – Dream Theater
15. Sweet Sacrifice – Evanescence
16. Altar of Sacrifice – Slayer
17. Sacrifices – Big Sean feat Migos
18. (Flesh & Blood) Sacrifice – Poison
19. Lucky Man – Emerson, Lake & Palmer
20. Sacrifices – Drake
21. When A Man Loves A Woman – Percy Sledge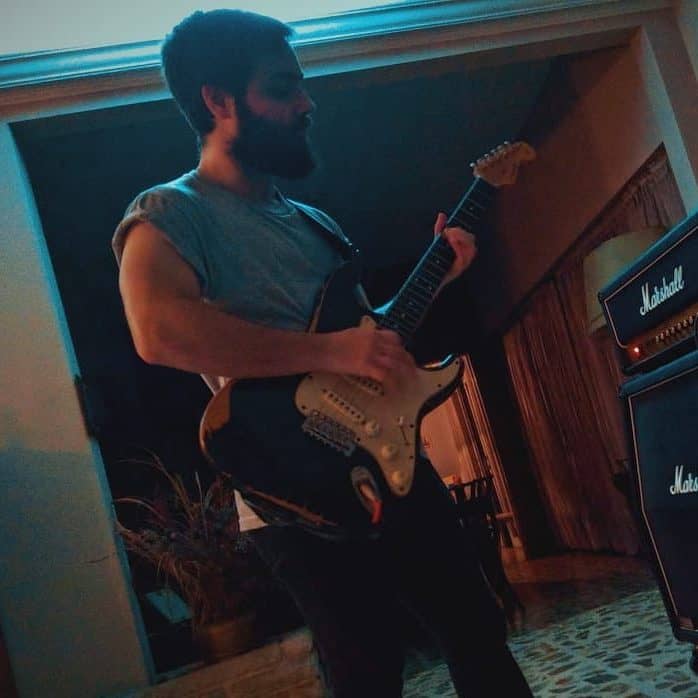 Hello there, my name is Ramiro and I've been playing guitar for almost 20 years. I'm obsessed with everything gear-related and I thought it might be worth sharing it. From guitars, pedals, amps, and synths to studio gear and production tips, I hope you find what I post here useful, and I'll try my best to keep it entertaining also.