R&B originated in the 1940s when it replaced "race music" as a general term for all African American music.
Since then, it's been widened in scope to include more the sound of the music than simply the race of people performing it, however, most R&B artists are African American.
When it comes to lists of singers, most people are quick to get into a hot debate.
With that in mind, this list is based on song popularity on the internet and general consensus, so you might disagree on a few as far as placement.
1. Luther Vandross
Luther Vandross was known for his sweet and soulful voice, Vandross sold over 40 million records worldwide before his death.
He achieved 11 consecutive Platinum albums and 8 Grammy Awards for his music, including an award for best male R&B artist 4 times.
Before he passed, he released possibly one of his greatest hits "Dance With My Father".
He had plenty of other hits before that and sang duets with other great singers, such as Mariah Carey and Janet Jackson.
All in all, Vandross had a very colorful career in the short time he was around.
2. Beyonce
Beyonce is quite the business tycoon, not just an extremely successful musician, but also a songwriter and actress as well.
Beyonce has pushed boundaries with her artistry throughout her career.
She has been one of the most influential female musicians of our time, according to NPR and her success has led to her becoming somewhat of a cultural icon.
3. Aretha Franklin
Aretha Louise Franklin was an American singer, songwriter, and pianist.
She was dubbed "the queen of soul", was placed 9th in Rolling Stone's 100 Greatest Artists of All Time on two occasions, and has had global sales of over 75 million sales.
Her tone was thick and weighty at the bottom with a powerful and piercing mixed voice and at her peak, she was almost unmatched.
4. Stevie Wonder
Steven Morris, known professionally as Stevie Wonder, was credited as a pioneer and influence by musicians across a wide range of different genres, including pop, soul, gospel, funk, and R&B.
So I guess you can't say he is only a great R&B singer, but he's definitely one of the great R&B singers of all time too.
5. Michael Jackson
Most often dubbed the king of pop, Michael Jackson also played a huge role in the influence of R&B music, especially in his youth.
As part of The Jackson Five, Michael Jackson was a little star long before he was moonwalking to the top of the charts.
Outside of his singing talent, Michael Jackson was known for his perfectionism and professionalism, but mainly he's on this list because of his incredible vocal talent and many hits.
6. Whitney Houston
Nicknamed "The Voice" Whitney Houston might just be the most well-known female voice in modern history.
She was one of the bestselling music artists of all time, with sales of over 200 million records worldwide.
Houston's influence was strongly felt throughout multiple genres, with her powerful and soulful voice and her ability to improvise with ease.
A lot of singers today still find influence in Houston's style.
7. Usher
Born in Dallas, Texas, but raised in Chattanooga, Tennessee, Usher was in the music business from a very young age.
His mother put him in local singing competitions when he was just 12, catching the attention of music A&R from LaFace records.
Usher is known for his vocal agility and impressive falsettos and has been a successful musician throughout his career.
8. Marvin Gaye
Marvin Gaye is another huge influence in the R&B scene, as well as a revolutionary in the sound of Motown music in the 1960s.
In fact, Gaye was called "the Prince of Motown" and "the Prince of Soul" that's how big he was back in the day.
His later music influenced many contemporary R&B subgenres, such as quiet storm and neo-soul.
With a slew of hits and an astronomically successful music career for his time, Marvin Gaye belongs on any R&B greats list.
9. James Brown
Dubbed The Godfather of Soul, James Brown was an American entertainer, record producer, and bandleader.
He was pretty much the creator of funk music and was also a major figure in 20th-century music.
Aside from being the progenitor of funk, Brown influenced the development of several music genres and was one of the first 10 inductees in the Rock n Roll Hall of Fame.
10. Ray Charles
Regarded as one of the most iconic and influential singers in history, Ray Charles was often referred to by contemporaries as "The Genius", but among friends and other musicians, he preferred being called "Brother Ray."
Ray Charles was blinded during childhood, possibly due to glaucoma, which makes him pretty similar to Stevie Wonder, being the only other blind musician on this list.
Charles Pioneered the soul music genre during the 50s by combining blues, jazz, rhythm and blues, and gospel music into the music he recorded for Atlantic Records.
He contributed to a ton of other genres with his immensely versatile voice.
11. Mary J. Blige
Often referred to as the "Queen of Hip-Hop Soul" and "Queen of R&B", Blige has won 9 Grammy Awards, a Primetime Emmy, 12 NAACP Image Awards, and 12 Billboard Music Awards.
A pretty accomplished musical career among any. Influenced by other great singers like Anita Baker and Aretha Franklin, it's no wonder Blige became as great as she did.
12. Mariah Carey
Mariah Carey may be one of the most hated voices around Christmas time, but she's still one of the biggest names in R&B.
Also given the nickname "Songbird Supreme", she is noted for her five-octave vocal range.
To put it into perspective, a piano has 7 octaves of range, so yeah, Carey can sing with almost as much range as a piano.
Carey is most known for her use of the whistle register, which is rare among many artists.
13. Smokey Robinson
Smokey Robinson is more than just a musician, he's also a music producer and former record executive director.
The founder and frontman of the Motown vocal group, the Miracles, of which he was also chief songwriter and producer.
Smokey Robinson was one of the key roleplayers in making the falsetto a popular vocal technique in pop music and using it to bring out his sexuality in music.
14. Prince
Truly one of the greats, actually regarded as one of the greatest musicians of his generation. Prince Rogers Nelson was known for his flamboyant, androgynous persona, and his wide vocal range.
Prince was also skilled as a multi-instrumentalist, often preferring to play all or most of the instruments on his recordings, Prince produced most of his music himself.
His music influenced many genres, but he stands in the category of one of the great R&B singers, because of his vocal talents.
15. Etta James
Etta James lived and performed for a really long time, and during that time, she performed in a multitude of genres, from gospel to blues, to jazz, to rock and roll, to R&B.
Her voice is most recognizable in her song "At Last", her biggest hit, but she is well-known for a long list of other songs.
Her voice changed throughout her career, starting out with a notably R&B and Doo-wop sound to her voice, she later shifted her singing style as she changed genres.
Her voice was fiery and earthy, with a gritty growl to it, but despite that, she could also be versatile and multifaceted.
Overall, Etta James stood the test of time (literally) with her unique voice and she stands as one of the great R&B singers for me.
16. R. Kelly
17. Alicia Keys
18. Lionel Richie
19. Barry White
20. Otis Redding
21. Janet Jackson
22. Chris Brown
23. Tina Turner
24. Bill Withers
25. Pattie LaBelle
26. Diana Ross
27. Curtis Mayfield
28. Isaac Hayes
29. Anita Baker
30. Teddy Pendergrass
31. Sam Cooke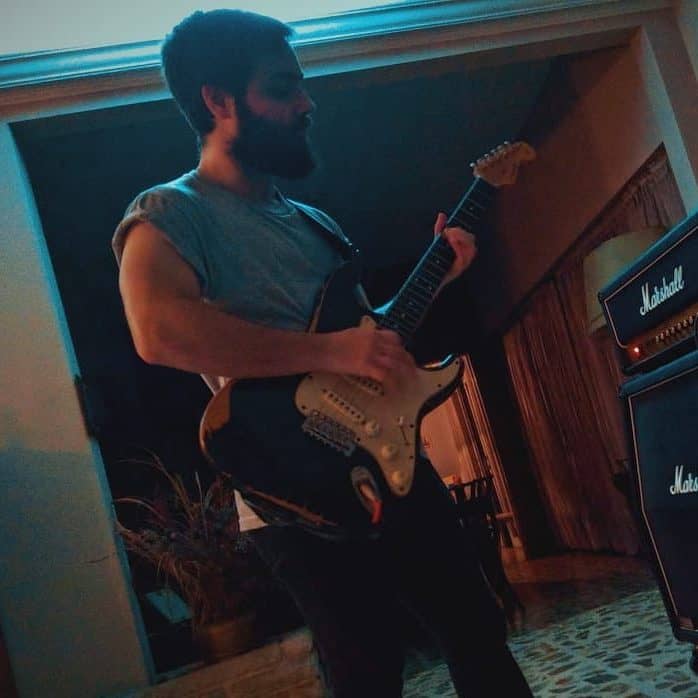 Hello there, my name is Ramiro and I've been playing guitar for almost 20 years. I'm obsessed with everything gear-related and I thought it might be worth sharing it. From guitars, pedals, amps, and synths to studio gear and production tips, I hope you find what I post here useful, and I'll try my best to keep it entertaining also.