It's difficult to choose the best singers in any category, simply because of how varied and unique each great singer's voice can tend to be.
Anyone who's truly mastered their own voice has also mastered a unique trait that is characteristic of them.
For some, it's commanding a huge range and for others, it's using the small range they have and delivering it with varying vocal tones.
Today we'll be looking at the best female singers of all time (at least in my humble opinion), and I hope you'll enjoy the list.
Composed of great singers from different genres, the list is flexible in its order.
1. Whitney Houston
Easily at the top of this list, simply because of her immense skill as a vocalist and her immense stardom as a musician.
From a very young age, it was pretty clear how talented Whitney Houston was, she had a huge range and commanded it with ease, she had mastery of her vocal tone and at the same time, she made it all look effortless.
Unmatched in the singing world.
2. Aretha Franklin
Unrivaled for decades, Aretha Franklin was dubbed the queen of the soul while she was around and is still considered one of the greats today.
Aretha had an incredibly powerful and emotionally driven voice, still bringing people to tears, years after her debut.
3. Simone Simons
Simone Simons is someone you might not have heard of if you're not into rock n roll, but she's up there with the best of them.
The lead singer of the band Epica, her vocals sound both powerful and angelic as she glides through each note.
4. Janis Joplin
Janis Joplin was easily one of the most successful rock musicians of her time, fusing rock and soul music with her soulful and raw vocals.
Joplin's rough and tough vocals were never too far over the edge to feel what she was singing, and she could just as easily switch to a gentle tone, making her one of the greats for me.
5. Stevie Nicks
Nicks's voice is gruff in all the right places while remaining powerful and feminine.
When it comes to a more toned-down rock voice, Stevie Nicks's voice is the voice of a timeless icon.
6. Tina Turner
Tina Turner is another singer with an incredibly versatile voice, she can go from a gentle ballad to a stadium rock anthem.
Her voice has appealed to many over the decades and it's easy to see why.
7. Celine Dion
Celine Dion has always had great control over her voice, and she's always at the top of her game.
She's one of those singers who's as good live as she is in the studio and she still remains just as good today as she did when she debuted.
8. Annie Lennox
The lead singer of the Eurythmics, Lennox proved that soul and emotion were just as at home in the world of electronic pop as any other genre.
We might all know her for Sweet Dreams, but you should definitely look at some of her other music.
9. Tarja Turunen
The first lead singer from the symphonic rock band Nightwish, Tarja Turunen had a distinctively classical voice compared to replacement vocalists after she left the band in 2005.
She still remains the fan favorite.
10. Joan Jett
The lead singer of the band of the same name, Joan Jett is basically the reason why we have women in rock n roll all today.
If you don't know her name, you'll definitely know her song "I Love Rock n' Roll"
11. Etta James
Etta James was another amazing vocalist with a versatile voice of note, being able to deliver everything from tender love songs to raunchy blues songs, she belongs on any list of great singers.
12. Lady Gaga
Lady Gaga always had a really powerful voice and while much of her pop music focused more on the message, her voice became truly recognized when she starred in and sang in the movie "A Star Is Born."
I don't know why she doesn't do more country ballads, because she really killed it.
13. Nina Simone
You'll remember Nina Simone from her most well-known song "Feeling Good", but she had a long-lived and tremendous career before and after that hit.
Simone had a smokey and aged quality to her voice, even when she was young, and her unique texture stands out to me.
14. Taylor Momsen
Taylor Momsen is more so one of the "young bloods" on this list, but she's a vocal talent of note.
She was originally an actress before she became the frontwoman of her band The Pretty Reckless.
She starred in Glee before becoming a queen of rock n roll, but don't let her rock voice fool you, she can still pull a heart-wrenching and gentle ballad when she wants to.
15. Adele
Whereas many pop stars today try to dazzle us with vocal runs and fancy harmonies, Adele keeps it simple, but powerful.
Her voice stands out among the crowd for how raw she can be, while still maintaining composure.
16. Donna Summer
Donna Summer was considered the Queen of Disco back in the 70s, gaining a global following due to her unique voice.
Her tone was somewhere between being airy and ethereal, and clear and crystalline.
It's difficult to put my finger on exactly what it is that makes her voice unique, but you definitely don't hear anything like it these days.
17. Diana Ross
Diana Ross has managed somehow to keep her voice sounding youthful and sweet throughout the years and there are few that manage to sound as smooth as she does.
Don't let that deceive you though, she can really pack a punch when she needs to.
18. Debbie Harry
Best known as the lead vocalist for the band Blondie, Debbie Harry was the voice of the 70s and 80s for a lot of people.
Her vocals were the kind that a lot of other female singers seemed to try and imitate, with her being able to sing high angelic falsettos and come right down and bang out a rock tune with aggression at the same time.
19. Dolly Parton
The darling of country music, Dolly Parton has always been a bright and colorful voice in the music industry.
As much as her country ballads are simplistic, Parton's strong voice and prominent vibrato really made her unique for her time, giving her an innocent but sensual quality to her songs.
20. Amy Lee
Evanescence might have long since disbanded, but Amy Lee's voice as the lead vocalist is not something any fans would be soon to forget.
She had a classical tone to her voice, reminiscent of Nightwish's Tarja Turunen, but with her own take.
Regardless, she stood out in the world of rock and roll when Evanescence debuted.
21. Deloris O'Riordan
The lead singer of the Cranberries, Deloris had a way of giving a uniquely emotional delivery to her songs.
Her voice had a way of creating a mixture between nostalgia and melancholy, or lovesickness, depending on what you were listening to. Plus her accent is just really pleasing to the ear.
22. Amy Winehouse
Someone who a lot of people would say was taken from us too soon, Amy Winehouse had a vocal quality that was both timeless and modern and it's a shame she didn't get to write more.
23. Patti Smith
A multi-talented woman, Patti Smith fused rock and poetry in much of her work, being dubbed the "punk poet laureate" at one point in her career.
I consider her a great female singer because of her versatility, mixed with her odd and interesting vocal style.
She wasn't great as far as vocal range, but she's great for her uniqueness.
24. Pink
I don't think a lot needs to be said about Pink, she's still a widely known singer today, and what makes her great remains obvious to many.
Pink has a voice that is gritty and punkish, but still gentle enough to have a mass appeal.
And while it can be easy to lose, given her song arrangements, she's got quite a versatile and dynamic voice too.
25. Alissa White-Gluz
A heavy metal vocalist and one of the best. Alissa White Gluz is the lead singer of Arch Enemy.
Fair warning, if you're not into metal, this one's not for you, but regardless, her vocal prowess is still worth acknowledging.
She even sang for idols at one stage and sang in musicals before her career in her current band.
26. Lzzy Hale
27. Beyonce
28. Alison Mosshart
29. Emily Armstrong
30. Mariah Carey
31. Joni Mitchell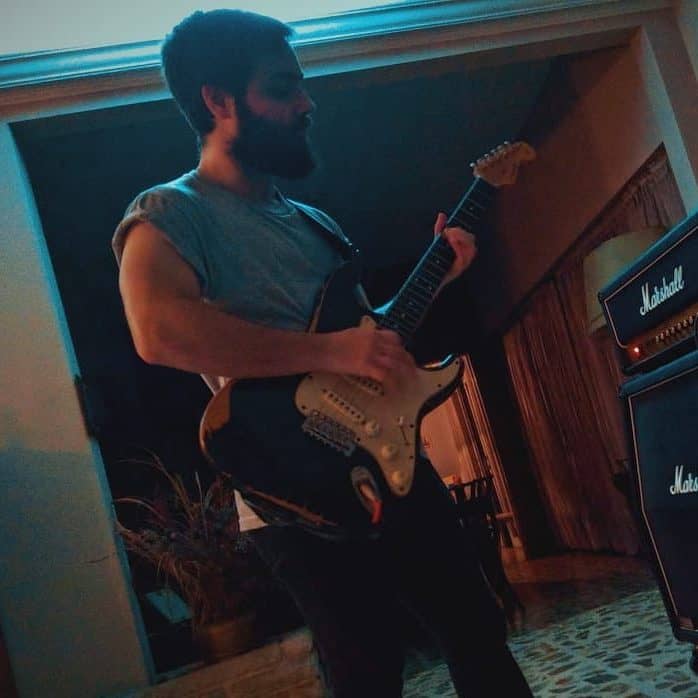 Hello there, my name is Ramiro and I've been playing guitar for almost 20 years. I'm obsessed with everything gear-related and I thought it might be worth sharing it. From guitars, pedals, amps, and synths to studio gear and production tips, I hope you find what I post here useful, and I'll try my best to keep it entertaining also.