Songs about Tennessee are undoubtedly going to be country.
It's a country song state that has Nashville which is the capital for all country artists and has the best recording labels for country artists.
Every song on this list is going to be country or blues, except for Elvis Presley where the song is more of his style of rock and roll.
1. Tennessee Homesick Blues – Dolly Parton
When you think of country and Tennessee, Ms. Dolly has to come to mind.
An Icon in Tennessee, so there is no doubt she has a few songs about Tennessee.
This particular song is about missing her Tennessee home and what it's like to be from the state and what makes it so unique.
2. Tennessee Stud – Johnny Cash
This song is about his Tennessee horse and it's really just a good ol' country song.
It's definitely an old-school taste, and this song has had a few versions but Johnny Cash made it his own version with his style.
3. Back to Tennessee – Billy Ray Cyrus
Known for being one of his most famous songs, this is just a fun song that celebrates everything about Tennessee from its people to its history.
This is a great song you have to listen to before visiting or while you're visiting Tennessee.
4. Back Where I Come From – Kenny Chesney
Another great country song is by a legend himself and he's singing about his life growing up in Tennessee back then and how others make think of Tennessee differently but he's proud to say that he's from there.
5. Tennessee Rose – Emmylou Harris
A proud Tennessean, she sings about how she yearns for a Rose from her home state, how she's struggled while being on the road away for months, and that no amount of money can take away her pride and joy of Tennessee.
6. Wrong side of Memphis – Trisha Yearwood
It may have been released almost 30 years ago but a lot of Tennesseans and those who love country music still consider this a big hit to this day.
She captures and highlights all the good things about Tennessee from the people to its scenery.
7. Tennessee Waltz – Patti Page
If you are from Tennessee then you know this song.
Patti is singing about introducing her friend to a man she liked and she watched them dance away together.
She sings about how her friend stole her sweetheart from her.
8. Girl Named Tennessee – Need to Breathe
The song is about how he's dancing with a girl and realizing that he's never danced that way before.
He says in the song he's not the marrying type but that the girl stole his heart, but at the end of the song he sings how she danced away his hopes and dreams because who she was he'll never know.
9. Rocky Top – Osborne Brothers
An absolute classical bluegrass song, and still a favorite for karaoke.
They sing about their strong connection to their home state while they're singing about Rocky Top Tennessee.
10. Crazy Town – Jason Aldean
This song by the country singing superstar is about Tennessee and its "Crazy Town" experience you get when you visit.
In his song you can really get the essence he is trying to sing about Tennessee.
11. Tennessee – Arrested Development
12. Tennessee Whiskey – Chris Stapleton
13. Tennessee Song – Margo Price
14. Tennessee – Hans Zimmer
15. Memphis Tennessee – Johnny Rivers
16. Tennessee – Allan Rayman
17. Tennessee – Conner Smith
18. Tennessee – Drew Holcomb
19. Tennessee – Kiara
20. Too Tennessee – Chris Lane
21. Tennessee Love – Yelawolf
22. Tennessee Mountain Top – Kid Rock
23. Dixieland Delight – Alabama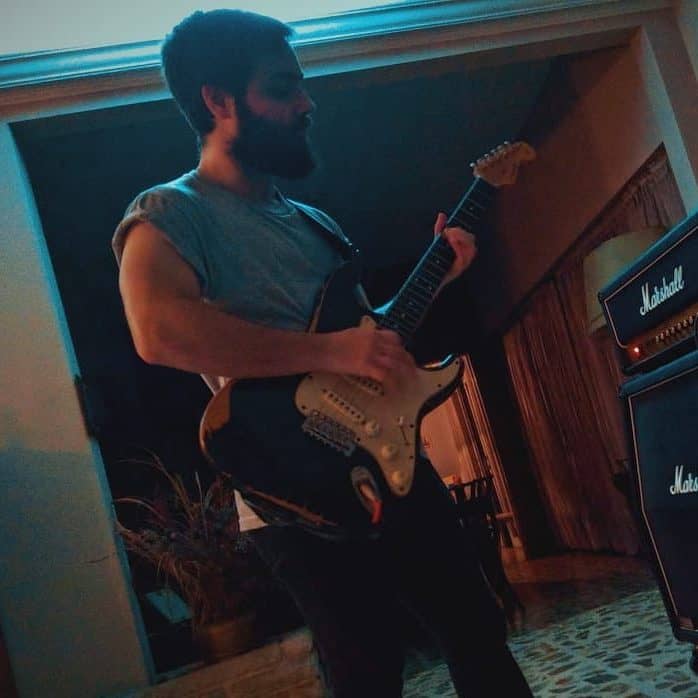 Hello there, my name is Ramiro and I've been playing guitar for almost 20 years. I'm obsessed with everything gear-related and I thought it might be worth sharing it. From guitars, pedals, amps, and synths to studio gear and production tips, I hope you find what I post here useful, and I'll try my best to keep it entertaining also.