Whether it's a heavy-hitting bass drop right off the bat or a slow build to something great, beat drops give us something to look forward to.
Here are 11 of the hardest beat drops you'll want to add to your playlists.
1. Roses (Imanbek Remix) – SAINt JHN
For a hard-hitting list, we have to start with a well-known classic.
Roses hits the beat early and holds strong until the chorus – just to start it all over again. If you've been to any club you've heard this song.
SAINt JHN delivers a beat that really doesn't match any other songs on this list.
This song can hype you up, focus you in, and mellow you out; its multifaceted nature is amazing. A great beat drop, yes, but as an overall song, Roses has it all.
2. Hellcat – Desmeon
Rising to prominence through the online gaming community, Hellcat gives the feeling you're constantly on the move, moving towards a target.
The accompanied meow at the beginning of the track rings true to its namesake.
Roblox and Minecraft players rejoice, your hellcat has arrived.
3. Surface – Aero Chord
For almost two full minutes, Aero Chord's song sits exactly where it says it will – on the surface.
Then right before the two-minute mark the bass comes flying in and sets itself deep into the song.
A prominent song in Monstercat for several years before Aero Chord was removed from the label, you can find this song in a number of gaming compilation videos, much like Hellcat.
4. Power Glove – Knife Party
In case the artists' name didn't give it away, Knife Party's single was meant to give off spooky, if not horror vibes.
If you're picturing a rave where Jason is also there trying to slash you to ribbons, then you've got the right idea for what this song brings to the table.
Scariness aside, this song features multiple beat drops that are equally as satisfying throughout the track.
5. Animals – Martin Garrix
This song came out almost ten years ago now, but it feels much longer.
The uniqueness of the beat drops in "Animals" comes from the bone-style sound, as if animals are clanging them together Lion King style.
This distinct sound has put "Animals" as one of their most recognizable beat drops of all time and a go-to favorite of DJs everywhere.
6. Bangarang – Skrillex
The gold standard of dubstep, Skrillex's 2011 release was heard and loved by anyone under the age of 40.
For those who may have forgotten about "Bangarang" (we'll let it go this time), Deadpool 2 featured it in a pretty gritty scene (skip ahead to the 1-minute mark for the song) so those who dub stepped before can dubstep again.
7. Get Low – Dillon Francis & Dj Snake
We can use this song as a two-for-one because both are pretty evenly matched for popularity and beat drop.
Both this song and the song in question were featured in Furious 7; a movie that was over-marketed literally everywhere and put Michael Bay's explosives usage to shame.
You know this song, I know this song – but what is song #2? For those who don't know DJ Snake, the other song is "Turn Down For What".
8. Raise Your Hands – Ummet Ozcan
Released at the top of what many consider "the golden age of EDM", "Raise Your Hands" is the name of that song you don't know the name of but have definitely heard.
The unique synthesized buildup has become a go-to for all EDM songs, especially in movie scenes where a rave is taking place on-site.
If it isn't this song you're hearing in that scene, it's a song that sounds an awful lot like it.
9. Mammoth – Dimitri Vegas & Like Mike
This song was huge in Latin America.
Debuting right around the same time as "Raise Your Hands", the song this remix samples from (Mammoth) was already quite popular.
And for the first minute of the song, while you know it's a remix, it almost songs like it's a hyped-up song without a bass drop.
But then the song builds and swells and the drop is so satisfying you can't help but move.
10. Alone – Alan Walker
When Alan Walker released this five years ago, he was genuinely looking to put a wholesome message out there that we as a people can work and be together cohesively.
What he got next was a multi-gold and platinum, internationally acclaimed piece of music that has one of the best beat drops of all time.
Oh and also a really nice message that we're not alone, great job Alan.
11. Cannonball – Showtek & Justin Prime
This 2013 monster hit started off the true golden age of EDM that a few of our earlier songs basked in.
Cannonball is the top of the food chain, all stops pulled, quintessential beat-drop EDM track. If you're looking for the godfather of modern-day EDM, look no further than here.
The beat drops down into your soul and stays with you well after your night ends. What a track.
If this list has only accomplished one thing, hopefully, it has shown the diversity of what a great beat drop can do.
Whether that drop is presented once or many times throughout a track, a great beat drop isn't about introducing bass to your songs, it's about getting your people to feel the different energy the song is taking on.
Use these songs to get into the zone and you'll feel the difference too.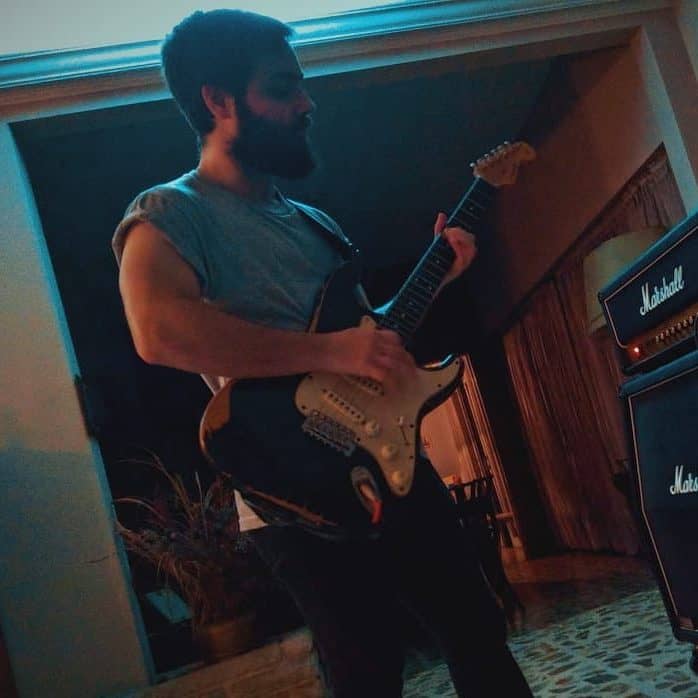 Hello there, my name is Ramiro and I've been playing guitar for almost 20 years. I'm obsessed with everything gear-related and I thought it might be worth sharing it. From guitars, pedals, amps, and synths to studio gear and production tips, I hope you find what I post here useful, and I'll try my best to keep it entertaining also.