Self-love is an essential aspect of personal growth and happiness.
It means accepting and appreciating yourself for who you are, flaws and all.
Music is a powerful medium that can inspire and uplift us in many ways, and songs about self-love can be especially powerful.
In this article, we have compiled a list of 29 songs that celebrate self-love, encourage self-acceptance, and inspire listeners to make their own well-being a priority.
From pop to R&B, country to hip-hop, these songs come from a variety of genres and artists, but they all share a common message of self-love and empowerment.
Whether you're going through a difficult time or just need a reminder to love yourself, these songs are sure to lift your spirits and help you on your journey to self-love.
1. Beautiful – Christina Aguilera
This track released in 2002 is a powerful anthem of self-love and acceptance. Included in the album Stripped, its lyrics encourage listeners to embrace their inner beauty and let go of societal expectations.
Thanks to the inspirational message that sends, the song has become a beloved classic.
2. Thank U, Next – Ariana Grande
In this catchy pop song, Ariana Grande celebrates personal growth and moving on from past relationships.
The track was released in 2019 and takes part in the album of the same name.
Through her confident vocals and witty lyrics, the singer shows her taking ownership of her experiences and using them to become a stronger, more self-assured person.
Due to its empowering message, the song became an acclaimed hit in a short period of time.
3. Stronger Woman – Jewel
This song has an uplifting and memorable message.
In the year 2008, the country singer Jewel released her album Perfectly Clear and this track took part in it.
Celebrating perseverance and resilience, this piece encourages the listeners to stand up for themselves and overcome life's challenges.
Besides, it conveys the message of female empowerment, inspiring women to be strong and independent.
4. Lose You to Love Me – Selena Gomez
This 2019 song is about Gomez's journey of self-love and the end of a toxic relationship.
The track was included on the album Rare and was critically acclaimed for its vulnerability and honesty.
The song is about the pain of losing someone the singer loved, but ultimately realizing that it was necessary to let go in order to find herself and move forward.
The lyrics express a sense of empowerment and growth as Gomez learns to prioritize her own well-being and happiness over a relationship that was not serving her.
5. You Should See Me In A Crown – Billie Eilish
Released in 2018, this song is a dark and atmospheric track that showcases Eilish's unique style of music.
Included on the album When We All Fall Asleep, Where Do We Go? the song is about confidence and assertiveness.
The singer declares herself a force to be reckoned with and challenges anyone who underestimates her abilities. The song's title is a reference to a line from the television show Sherlock in which the character Moriarty declares "you should see me in a crown" as a sign of his power and cunning.
6. Extraordinary Machine – Fiona Apple
Extraordinary Machine is a 2005 song that explores themes of creativity and self-expression.
The song focuses on the idea of feeling unrecognized and misunderstood, with the singer describing herself as an "extraordinary machine" who has yet to reach her full potential.
This whimsical and creative song was included on the album of the same name.
Through it, Apple encourages listeners to embrace their own unique abilities and let their creativity flourish.
7. Fabulous – Ally Brooke
In the year 2020, singer Ally Brooke released this wonderful track from the album of the same name.
The lyrics address the idea of being secure in who you are, regardless of what others think or say.
Brooke inspires listeners to embrace their individuality and let their light shine.
The song's upbeat tempo and catchy chorus make it a fun and empowering anthem for anyone looking to boost their self-esteem and celebrate their fabulousness.
8. I Love Me – Meghan Trainor
The American singer-songwriter Meghan Trainor released this upbeat song in 2016.
This musical piece is a confident anthem about self-love and self-acceptance.
Part of the album Thank You, the track empowers listeners to embrace their flaws and praise their singular strengths, while also acknowledging the challenges of self-doubt and criticism. In addition, I Love Me is a celebration of self-worth and a reminder to love and accept ourselves for who we are.
9. Broken & Beautiful – Kelly Clarkson
Broken & Beautiful is an electropop song that was released in 2019 as a part of the soundtrack for the animated film UglyDolls.
The piece is an empowering anthem about embracing imperfections and finding beauty in the things that make us different.
The track sends the message to be proud of who you are, even when you feel broken or that you aren't perfect.
10. Love Yourself – Justin Bieber
This Justin Bieber song was included in his album Purpose, which was released in 2015.
The lyrics aim to inspire the listener to value self-love rather than depending on others' opinions and validation.
The track gained popularity and reached the top spot on the charts in multiple countries.
Its relatable lyrics and uplifting message were widely appreciated.
Love Yourself is often considered a song that empowers individuals and serves as a reminder to prioritize self-care and self-esteem.
11. Pushover – Etta James
12. I Love Myself Today – Bif Naked
13. I Will Survive – Gloria Gaynor
14. No Scrubs – TLC
15. I Love Me – Demi Lovato
16. Greatest Love Of All – Whitney Houston
17. No Tears Left To Cry – Ariana Grande
18. The Way I Am – Charlie Puth
19. Truth Hurts – Lizzo
20. Be Your Own Girl – The Wallflowers
21. Good Thing – Zedd & Kehlani
22. I – Kendrick Lamar
23. Who You Are – Jessie J
24. Love Myself – Hailee Steinfeld
25. Shake It Off – Taylor Swift
26. Freckles – Natasha Bedingfield
27. Roar – Katy Perry
28. The Voice Within – Christina Aguilera
29. If You Don't Love Yourself – The Script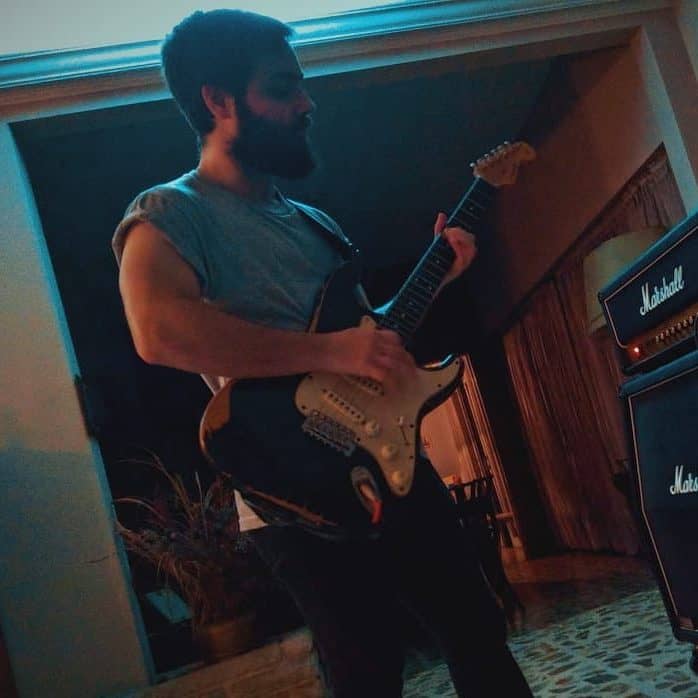 Hello there, my name is Ramiro and I've been playing guitar for almost 20 years. I'm obsessed with everything gear-related and I thought it might be worth sharing it. From guitars, pedals, amps, and synths to studio gear and production tips, I hope you find what I post here useful, and I'll try my best to keep it entertaining also.