Oh boy, growing up is tough…
You learn a lot by falling and getting hit over and over again.
Sadly, there are cases where, instead of getting stronger, the opposite occurs.
Certain situations may cause trauma and lower our self-esteem, giving a distorted perception of our capabilities and value. Sometimes, one that's almost impossible to change.
But look, if it serves as a kind of cheap motivation, even the most successful musicians have struggled with confidence issues, shyness, and self-disgust.
As usual, one of the best remedies was just to pour emotions down on a piece of paper and add a few chords to it.
Here you'll find 19 songs about self-esteem, both in a positive and negative way.
1. Self-Esteem – The Offspring
Arguably, Self-Esteem is the most popular The Offspring song. At least, the most popular of the 90s era.
Unsurprisingly, it appeared for the first time in the top-seller album Smash, from 1994, which only made the song more popular still.
But it was not just the unforgettable "La-la-la-la-la" 's at the beginning of the song and the moving chorus that made this one stand out. It was also its message.
Self-Esteem deals with a frustrated teenager who dates a toxic, abusive girl. This woman takes advantage of the poor guy since he has no self-esteem to stand his ground and cut all ties with her.
Boys and girls, just don't fall into this trap.
2. I'm a Loser – The Beatles
I'm a Loser appears in The Beatles for Sale.
We hear John Lennon complaining about having lost her loved one.
Nonetheless, he's not so sure whether he cries because of his loss, or because of himself and his unhappiness.
It's not a secret that Lennon has struggled with self-esteem issues for many years.
Other songs like Nowhere Man and Help! exhibit the deep and wide sorrows the frontman felt during his former years.
3. Creep – Radiohead
Self-hatred is a threatening emotion. When pushed beyond the limits, it could lead you to take unremediable decisions.
Naturally, Radiohead's Creep revolves around a wretched person who despises himself. He looks at the good qualities of others, but cannot understand that he also has lots of potential and uniqueness.
4. The Burden of Being Wonderful – Steel Panther
Picture your self-esteem as a pair of scales. When one of these scales goes down too much, you get depressed and loathe yourself.
But if you invert the scales' positions, then the opposite occurs: you become a narcissist with a grandiosity complex; believing you are the center of the Universe.
The Burden of Being Wonderful takes that idea and turns it into a hilarious story, where the narrator feels exhausted due to so much perfection and uniqueness. As the song says "It's a burden being wonderful like me"
In reality, those who believe themselves "better" than the rest, are just hiding their own insecurities.
Remember, as Montaigne said, on the highest throne we still sit on our bottom.
5. Shout It Out Loud – KISS
Most KISS lyrics revolve around sex, rock music, and having a good time.
They encourage you to be a champion and live life to the fullest.
Shout It Out Loud is no exception. In fact, it may be the most uplifting KISS song in their entire discography.
Hearing Paul Stanley and Gene Simmons ordering you to disobey your boring parents and get the party started was a huge deal for 70s teenagers with self-esteem issues.
6. Loser – Beck
This was Beck's first single to reach N°10 on Billboard's Hot 100.
I do hope that such a great achievement has raised Beck's self-esteem a little…
According to the American musician, Loser was written spontaneously in a matter of hours. However, Beck said that the idea for the song had been around his head for years.
Naturally, it helped at the time of putting in the work and finishing the song.
7. How Soon Is Now? – The Smiths
Some love his music, others hate his attitude.
But whether you like him or not, you cannot deny that Morrisey is one of the most recognizable singers in the history of music.
Believe it or not, Morrisey's nature has been characterized by a baleful shyness. That depressing feeling was carved in How Soon Is Now?
8. Confident – Justin Bieber feat Chance the Rapper
Justin goes after a girl who's excessively confident in herself.
But hey, any multi-millionaire famous singer in his 20s would have the confidence to approach a girl like that, don't you think?
9. Scars To Your Beautiful – Alessia Cara
Body shaming is a problem that people all around the world face at some period in their lives.
Sometimes it's a thought put in your head by someone else. Some others, it's put by your inner demons.
Scars to Your Beautiful is a warning song, and the form Alessia Cara had to wake you up and make you appreciate your body's beauty.
10. I – KISS
Once again, KISS appears on the list.
This is the last song on KISS' Music from The Elder, a conceptual album that didn't sell well at the time of publication, and that only die-hard fans learned to appreciate and love.
The song, however, is better than expected and could be considered an underrated gem.
The lyrics encourage you to believe in yourself, a cliché that has appeared in music since the dinosaurs got extinct. But oddly enough, KISS found a way to make the message kind of inspiring and not forced at all.
11. Ugly – Nicole Dollanganger
Similar to Scars to Your Beautiful, Ugly by Nicole Dollanger has a young girl discouraged with her looks, body, and face.
Nicole solaces the girl, saying that "Anything that's beautiful / People want to break / And you're beautiful, I'm afraid"
12. Live to Win – Paul Stanley
The perfect song for hitting rock bottom and signing up for a gym membership later on so as to put your life back together.
Either that or playing World of Warcraft for hours on end, if you understand the reference…
13. Nutshell – Alice in Chains
14. Try – Colbie Caillat
15. Wish I Could Be Her – K. Michelle
16. Oh No! (I Feel Like I'm The Worst So I Always Act Like I'm The Best) – Marina & The Diamonds
17. Self Esteem – Kaash Paige
18. Roar – Katy Perry
19. Respect – Aretha Franklin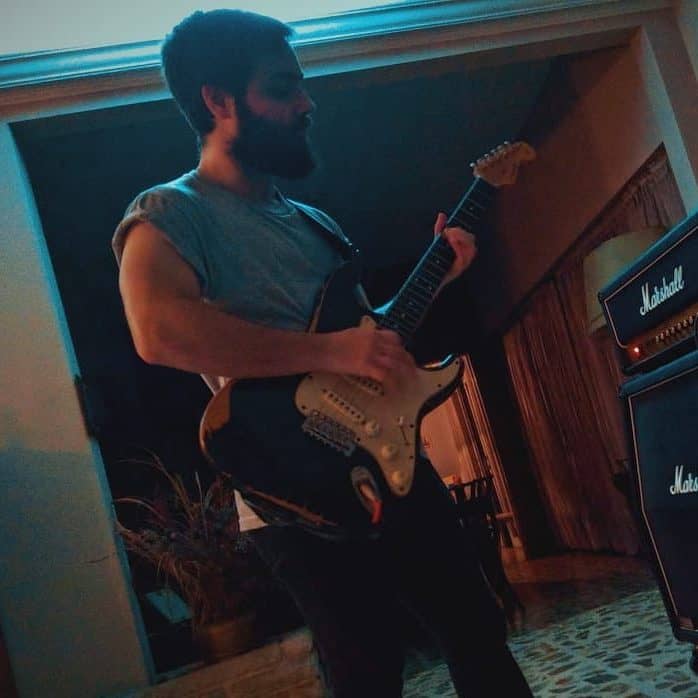 Hello there, my name is Ramiro and I've been playing guitar for almost 20 years. I'm obsessed with everything gear-related and I thought it might be worth sharing it. From guitars, pedals, amps, and synths to studio gear and production tips, I hope you find what I post here useful, and I'll try my best to keep it entertaining also.