Few things can be said to be as important as loving yourself properly.
How you treat yourself is often going to be reflected in how you treat others and I'd say that loving others is possibly the only other thing more important than loving yourself.
However, love is a tricky word, because English, unlike some other languages, hasn't clearly defined the word and so often it's defined by contemporary culture.
To love yourself is then left open for interpretation, and as you'll find with many of the songs on this list, many artists have come up with different ideas about what self-love is.
From self-acceptance to self-aggrandizement, there's probably a song on this list for every definition of self-love.
1. Beautiful – Christina Aguilera
Beautiful is one of Christina Aguilera's most popular and successful songs.
In recent times, it received a revamp with the song being geared toward the support of the LGBTQ community with its message of self-empowerment and inner beauty.
The song is all about accepting and loving yourself and the bare instrumentation helps to give it that feeling of being stripped down and vulnerable.
2. No Scrubs – TLC
No Scrubs is a song about knowing your worth as a woman and not dating sleazy guys who misuse your generosity and kindness.
It can be said that it's a bit of a shallow song, considering that just because a guy doesn't make a lot of money, doesn't make him a bad person.
However, TLC spends a majority of the song defining clearly what a scrub is to them, which is to say it's a guy who doesn't earn his keep and seems out of touch with reality and his social standing.
No Scrubs has been misconstrued somewhat by most pop culture, but the original meaning seems more to be that you should have standards and not fall into being manipulated by lazy and overconfident young men.
3. Lose You to Love Me – Selena Gomez
Selena Gomez released this song as a self-love anthem about discovering who you really are through the difficult process of losing a lover.
The song shed some light on her relationship with Justin Bieber, being later confirmed to have been about their tumultuous relationship.
Gomez channeled her growth journey into a melancholic ballad of self-acceptance, wanting to give other people the same strength she experienced.
4. Shake It Off – Taylor Swift
Shake It Off is a fun pop dance song from Taylor Swift that boils down to having a thick skin and a strong sense of self-identity.
It's a cool song delivered with a mixture of pop rhythms and some lightly distorted guitar to give it a punch and it makes for a great hype song when you're wanting to shake off a bad day.
5. Born This Way – Lady Gaga
Born This Way is another ode to self-love and acceptance of flaws.
It's specifically directed toward LGBTQ community members, encouraging them to accept themselves for who they are and to live out their lives to the fullest.
I can't say the music video helps to portray that very well, but the song's message has been well-received and has been one of Lady Gaga's most popular songs.
6. Love Yourself – Justin Bieber
A song co-written by Ed Sheeran, Love Yourself is arguably one of Bieber's best songs.
It's a song that is both a parting song to a past lover and also a well-wishing message for them, despite the way it's given.
It's a bit of a bitter song, but the bitterness is derived from being ill-treated.
Ultimately, it's a good song about self-value and having boundaries and standards, and you get to enjoy that along with a cool sax solo.
7. Feeling Myself – Nicki Minaj
Feeling Myself is Nicki Minaj's and Beyonce's love letter to their accomplishments.
It's not really a song you could say is about loving yourself in particular, but the message is about being proud of your accomplishments, which I can get behind.
8. Who You Are – Jessie J
This is Jessie J's song reminding us that it's okay to be bad sometimes and to fail and have flaws, as long as you don't lose sight of who you are.
She wrote this song while going through a phase in her life where she was struggling with her own identity and feared she was losing who she was.
Part of loving yourself is knowing who you are and not letting others coerce you into doubting yourself and Jessie J shows in this song that even celebrities succumb to that sometimes.
9. Thank U, Next – Ariana Grande
In "Thank U, Next" Ariana discusses themes of self-love, growth, and self-empowerment after a breakup.
Her song sees her taking the split on the chin and keeping her head held high, while also name-dropping a lot of her past failed relationships.
One thing I can say about loving yourself is that it also requires learning from your past mistakes, being discerning about who you get romantic with, and being patient enough to build a good foundation before jumping into anything serious, all points that this song seems to have missed.
The main message seems to be about carelessly blasting through lovers and thinking that's self-value.
10. If You Don't Love Yourself – The Script
A self-aware pop song from the Script sees the singer discussing the hypocrisy of being nice to others while disliking yourself.
The Script used their popularity with younger people to get out an important if not a seemingly counter-intuitive message for the young: You need to like yourself if you want to have healthy relationships.
It's a pretty good message from a well-put-together song and I like it.
11. Stronger Woman – Jewel
Stronger Woman paints the picture of being in an unappreciative relationship, where Jewel sings about overcoming her gold lover and learning to be her own best friend.
Sadly, such relationships exist and it's never a good idea to stay with someone who doesn't care about you as a person and only wants you around to benefit themselves, and this song is a great message about how to handle just such relationships.
12. Broken & Beautiful – Kelly Clarkson
This song was written by Pink and a couple of other writers and producers and recorded by Clarkson.
The song is a great example of how a common thread runs in Pink's and Clarkson's music.
The lyrics of this tune talk about being proud of one's flaws and not allowing people to change them, because they're things that make you who you are, while the arrangement and composition are a fun mixture between Kelly Clarkson's voice and Pink's musical taste.
13. Love Myself – Hailee Steinfeld
Love Myself is the debut single from singer and actress Hailee Steinfeld from Pitch Perfect 2.
It's a song co-written with Julia Michaels and producers Captain Cuts and Futuristiks.
The song is about loving yourself and coping after a breakup; realizing your own self-value, while also functioning as a masturbation anthem.
14. Perfect To Me – Anne-Marie
Perfect To Me is a reworked version of Anne-Marie's original song "Perfect" from her debut album Speak Your Mind.
The song is about radical self-acceptance, no matter how you look.
I would say that while there are days when this song is a perfect fit, we should always have balance and exercise caution.
Too much letting go is just as bad as being too tightly wound.
15. The Way I Am – Charlie Puth
The Way I Am was released as one of Puth's singles back in 2018 and is a bit of a departure from his usual dance-pop songs.
It's a song about liking yourself for who you are, regardless of whether others accept you or not.
Overall, the delivery is a bit too cliché for me, but the message is good and for the right person, it's a great track.
I'm a little too into Rock 'n Roll for this song, but it doesn't take away from the fact that it's a good song about self-acceptance and love.
16. Scars to Your Beautiful – Alessia Cara
17. I Will Survive – Gloria Gaynor
18. Be Good to Yourself – Journey
19. All About That Bass – Meghan Trainor
20. I Love Me – Meghan Trainor
21. Fabulous – Ally Brooke
22. Pushover – Etta James
23. Extraordinary Machine – Fiona Apple
24. Greatest Love of All – Michael Masser
25. Independent Women Part I – Destiny's Child
26. After the Storm – Kali Uchis
27. Freckles – Natasha Bedingfield
28. I Love Myself Today – Bif Naked
29. Praying – Kesha
30. Good As Hell – Lizzo
31. Be Your Own Girl – The Wallflowers
32. Good Thing – Zedd 
33. The Voice Within – Christina Aguilera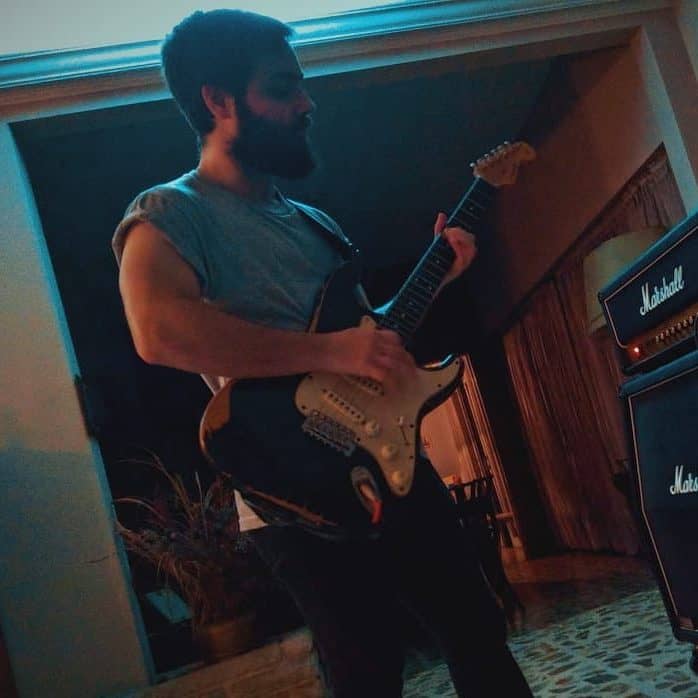 Hello there, my name is Ramiro and I've been playing guitar for almost 20 years. I'm obsessed with everything gear-related and I thought it might be worth sharing it. From guitars, pedals, amps, and synths to studio gear and production tips, I hope you find what I post here useful, and I'll try my best to keep it entertaining also.