If one of your guitars isn't inspiring you to play anymore it's probably time for it to go. At least music equipment holds its value pretty well compared to other things.
But where and how you sell a guitar can make a huge difference in how much money you will get back.
So let's take a look at how the different options stack up.
Selling to music stores is a decent choice for affordable instruments or heavy equipment that doesn't make sense to ship. And you can arrange a trade with a store for a better deal. But for premium instruments, you should make the effort to sell directly online. And If you can do it locally, that's even better.
First, we will focus on selling or trading to a shop, which will be convenient for people with busy lives, whose time is more precious than a few extra dollars.
Then we will move on to the advantages of selling online and whether you should offer to ship or sell to local buyers only.
Selling versus trading in
Selling at a store isn't that profitable compared to selling directly but it's quick and easy. You can usually expect to be paid about half of what the store will try to sell an item for.
But if you accept trade credit most stores will sweeten the deal a little. This could be something like offering 10% more in trade credit or a 10% discount on your purchase.
It's not much but it does make a difference, especially if you are going to spend the money on new gear anyway.
Trading in your guitar at the store
Because of the low payout offers at stores, I find that trading in is best for cheaper guitars and equipment. Especially if you have a lot of affordable gear that you want to sell at the same time.
And if you are trying to sell something heavy like an amplifier or speaker cabinet you have to factor in the weight and how much it would cost to ship it.
So even if it's worth a bit more money, it might be hard to find a buyer online who wants to pay $100 or more for shipping.
You also need to be very clear on what restrictions apply to discounts at stores like Guitar Center. Your trade credit can be spent on whatever you like but the discount cannot be used with quite a few brands or on used gear.
Therefore if you see something you want to trade for you should ask the store staff if the discount will apply before you accept trade credit.
Best places to trade in your guitar
First of all, I would probably avoid trading in guitars at pawn shops because that isn't the main focus of their business and you might not get a fair deal.
But as far as trading at music equipment shops, and assuming the payout offer is pretty similar at different stores, I would just suggest trading at the shop that has a good price on something you want or something unique.
And if you have kids or a spouse who is interested in music, trading old guitars and gear can be a cool way to get an entry-level guitar or ukulele as a birthday or Christmas gift. They'll never know you didn't actually have to pay for it!
Selling your guitar online
Now if you have a little more time and want to maximize your profit you can use the web to find the right buyer for your instrument.
It might not be as quick as selling to a store but if you have an expensive guitar then this is definitely the way to go.
And if you are handy with a camera and have already created accounts for some online markets it really doesn't take that long.
Of course, you will have to come up with your own price but you can see what similar instruments have sold for recently and Reverb.com has a pretty helpful pricing guide that you can use even if you don't sell on their platform.
Now depending on what website(s) you list your guitar on, you may be able to list online but only offer it for local pickup.
This is really the best outcome you can hope for since you can price the guitar without having to worry about the shipping cost to the buyer.
And since the buyer will be able to check out the guitar in person there is less risk of a misunderstanding or having to deal with a return.
If you do choose to ship your guitar though, make sure it is packaged carefully (double box it if possible, and don't skimp on insurance coverage).
So where should you sell online?
Best online marketplaces to sell your guitar
Luckily there are a plethora of options to sell guitars on the internet these days. You can create a listing on one or several websites at once as long as you monitor them closely.
Now it's hard to beat the exposure to the massive base of buyers that you get with sites like Reverb and eBay but you're going to pay for it in fees.
You can also use the many free options that are available such as Facebook Marketplace, or Craigslist.
These have the advantage of allowing you to specify local sales only if you don't want to ship anything.
And don't forget about guitar forums either, especially for famous guitar models.
For example, if you are trying to sell a Telecaster or SG why not see if anyone is interested in it on a forum devoted especially to Telecasters or SGs?
Whatever you choose to do, you will likely be rewarded for your patience and time, and get a better price than you would by selling to a store.
And you might even come across something that you want to add to your collection too.
Finally, if you want to know what are my top picks for selling music gear online, you should check out the following article: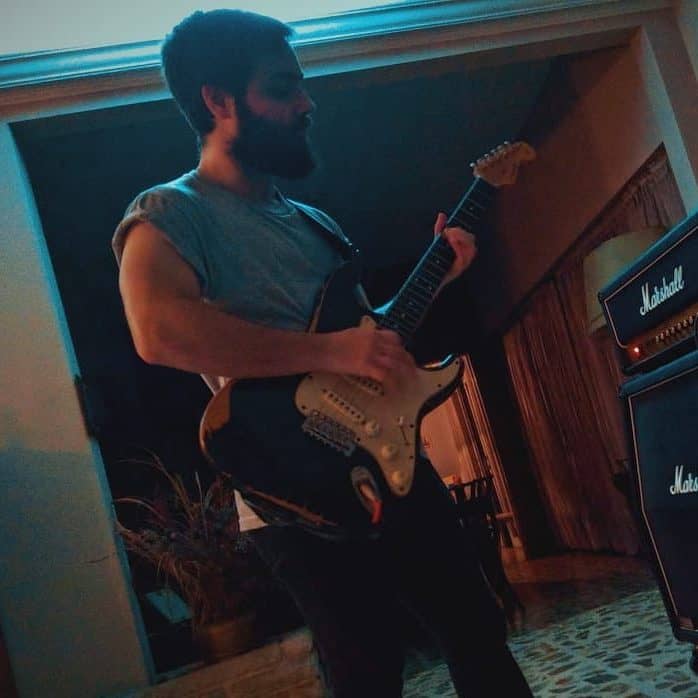 Hello there, my name is Ramiro and I've been playing guitar for almost 20 years. I'm obsessed with everything gear-related and I thought it might be worth sharing it. From guitars, pedals, amps, and synths to studio gear and production tips, I hope you find what I post here useful, and I'll try my best to keep it entertaining also.