Christmas is one of the most magical times of the year.
The snow, the time with family, and most notably the gifts.
It isn't entirely about the gifts, but these 9 Christmas songs take a good swing at it being about them.
1. Santa Baby – Eartha Kitt
One of the most prominent Christmas songs around, "Santa Baby" is considered one of the first novelty Christmas classics.
With numerous top artists covering this song, it's only fair we credit the original and put her first and foremost in the list.
Eartha Kitt spends the entire song semi-seducing Santa into giving her a laundry list of gifts including a boat, a house, a ring, and mountains of cash.
What a merry Christmas that would be.
2. All I want for Christmas is You – Mariah Carey
The Queen of Christmas herself with her holiday weapon of choice, "All I want for Christmas" is arguably the most popular Christmas song of all time.
But to make it on this list, we're focusing on the wholesomeness Mariah brings to this song. She doesn't ask for anything for Christmas but you.
All she wants for Christmas is one thing, and while this technically isn't a Christmas gift, it's still a damn good one.
3. Merry Christmas, Happy Holidays – NSYNC
NSYNC released this song in 1998 and since then, it's been one of the most feel-good Christmas classics to this day.
The song itself doesn't center around getting or having gifts but does talk about the excitement the kids will have when they see the gifts under the tree.
It's the best time of year for the family, wouldn't you agree?
4. Last Christmas – Wham!
Wham! Really attacked our emotions with this one.
If you haven't heard this song before you must live under a rock because it has been featured on every Christmas radio station known to man at least twice a day and God knows how many Christmas movies.
The Christmas gift given here was someone's love and then they were met with rejection (or they were cheated on, open to interpretation).
Either way, the lyrics and how Wham! Delivers them cut right to the bone every year.
5. Little Drummer Boy – Carrie Underwood
Christmas is, of course, rooted in religion.
Little drummer boy tells the story of, well, a little boy with a drum who goes to see little baby Jesus.
The story of Jesus' birth does mention gifts quite a bit but this song in particular carries weight because it speaks to a person's ability to give a gift even when they "have no gift to bring".
The Christmas spirit is about giving to others, whatever that gift may be, and Carrie Underwood sings that spirit beautifully.
6. Christmas Wrapping – The Waitresses
The gift The Waitresses sing about here changes through the song.
We start off in a "bah humbug" Scrooge mood and just want to get away for Christmas.
The gift we want is the gift of a break.
But as the song goes on, the now-highly popular light-hearted bop transforms in the last couple of lines into a Christmas miracle that elevates the mood of everyone who hears it.
Merry Christmas, everyone.
7. Run Rudolph Run – Chuck Berry
A classic amongst classics, "Run Rudolph Run" is the hallmark of every upbeat scene in every Christmas movie ever made.
Chuck Berry's song is reaching this list because without Rudolph doing his thing, Santa wouldn't make it to town to deliver all those gifts.
When Santa and his crew arrive, however, we get a firsthand look into what a certain boy and girl want for their Christmas toys (and one of them is a way better toy, sorry little girl).
8. Cozy Little Christmas – Katy Perry
The most recently released song on our list, Katy Perry seems to be singing as Mrs. Clause and wanting Santa for Christmas.
Rejecting the diamonds, "the Cartier, the Tiffany's and the Chanel" because all she wants is a cozy little Christmas with her Mr. Clause.
It really is a wholesome song (as long as we're ignoring the lines about getting frisky – we see you, Katy).
9. Christmas (Baby Please Come Home) – Darlene Love
Darlene Love has, by far, the most emotionally charged Christmas song of all time.
Like Mariah and Katy, all Darlene wants for Christmas is her person.
The major difference though is that they aren't there with her right now. This ballad is sung from a place of longing, of missing.
The song is sung so heartbreakingly, you might think they're singing about someone they lost some time ago.
If you haven't heard this song I would advise you to sit down with something warm and close your eyes.
This Christmas song hits the hardest out of all the ones on our list and after hearing it, you'll know why.
From a detailed list of what loot we want from old St. Nick to the touching wholesomeness of quality time, gifts can take on a bunch of different meanings to different people. We hope whatever your holiday season looks like, the gifts you seek find you. Merry Christmas!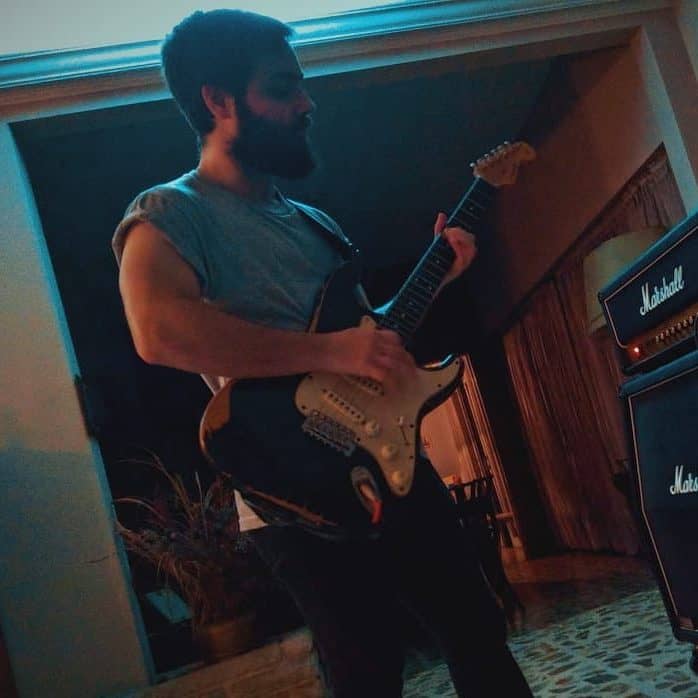 Hello there, my name is Ramiro and I've been playing guitar for almost 20 years. I'm obsessed with everything gear-related and I thought it might be worth sharing it. From guitars, pedals, amps, and synths to studio gear and production tips, I hope you find what I post here useful, and I'll try my best to keep it entertaining also.