The go-to site for anyone looking to buy or sell a guitar online. Reverb.com is one of the best-known platforms for buying or selling any music-related product out there.
The main draw of Reverb is that they cater solely to musicians, but does that make it a viable place for you?
Reverb is one of the most legit sites out there when it comes to music sales-related things. Never mind that it's solely dedicated to musicians, it's got a lot of built-in goodness that makes the experience more enjoyable.
Now it's necessary to mention that they do charge fees for selling, but with that comes a lot of benefits, which we'll be discussing in today's post.
If you've never heard of Reverb until now, don't worry, we're going to go through everything about it in this post.
Is Reverb.com a good place to buy and sell guitars?
Yeah, it's pretty fair to say that reverb is a good place to buy and sell guitars.
Considering that it's a website solely geared toward musicians, (pun intended) you can bet that it's a good place to buy and sell.
The nice thing is that while Reverb is made for musicians, it's still not a retail outlet type site like Guitar Center or Sam Ash and the like.
You get the benefit of a widely used and popular platform without the hassle of it acting as a middleman.
Reverb does charge sellers a sales fee to use the platform but it doesn't act as a buyer, giving people who sell the benefit of getting fairer prices and people buying get the benefit of dealing directly with the person selling.
Can you get good deals on guitars from Reverb.com?
There are two main ways to find great deals on Reverb. One is knowing where to look and the other is actually letting Reverb do the work of searching for you.
Reverb has a page devoted to good deals called the "Deals and Steals" page, where Reverb's admins have done the searching for you.
They usually have a top row of Featured Deals, coming directly from independent music stores or manufacturers that have cut their prices way below the selling value.
Below that, you can find deals of all kinds.
The bottom line is that Reverb has put a lot of effort into making finding deals on their site easier for you. Going so far as to dedicate man-hours to searching for and monitoring price-dropped gear.
A word of advice on bargains though:
The greatest deals will often disappear quickly
You can make an offer most of the time
Used gear is often a deal already, so don't try to lowball
Because of the fact that Reverb isn't in charge of the pricing of the products listed on the site, you're more likely to find large price ranges.
Considering that you're also dealing with the seller directly, it's also much more likely that you'll be able to get fair prices based on the real average value.
So take advantage of the tools provided and you'll likely be able to find great deals easily.
Is Reverb.com a safe place to buy and sell guitars?
Yes. Reverb is a known marketplace with a trusted track record. They're in no way a scam and they also don't seem to have any scammers on the site.
I may be wrong and some might have had personal experience with a scammer on Reverb, but that tends to be rare.
Another nice thing about Reverb is that the whole site is geared toward a positive user experience.
While you will still need to do your own due diligence on each buyer, Reverb has many protocols in place to help users if things go wrong.
Does Reverb.com offer buyers and sellers protection?
They do, unlike a lot of other sites. Reverb has seller and buyer protection policies in place.
Both forms of protection usually require that you do your purchase or sell through Reverb themself.
Taking it to a third party or private deal makes it very difficult for Reverb to help or be responsible for possible losses.
There's no lengthy process to qualify either and they offer a kind of insurance for shipping and product purchases as well.
They have a whole page giving step-by-step advice on how to get back any money you might lose and they even have a call center dedicated to assisting and even mediating for their users.
Finally, Reverb will even go so far as to refund you if you've made a purchase or sale and the person you had the deal with is unwilling to cooperate.
The only condition is that you made the deal through their platform.
I think that has partly to do with the sales commission/fee that they have on each item bought or sold on their site. It's how they make their profit and it involves them.
Being all this said, it's always important to be aware of what are the most common scammer techniques nowadays. Here's an article I wrote about it:
Alternatives to Reverb.com for buying and selling guitars
I've covered a lot of online sites you can try in detail in another article, but here's an abbreviated list of alternatives and their pros and cons.
Listed in no particular order:
Craigslist
eBay
Facebook Marketplace
OfferUp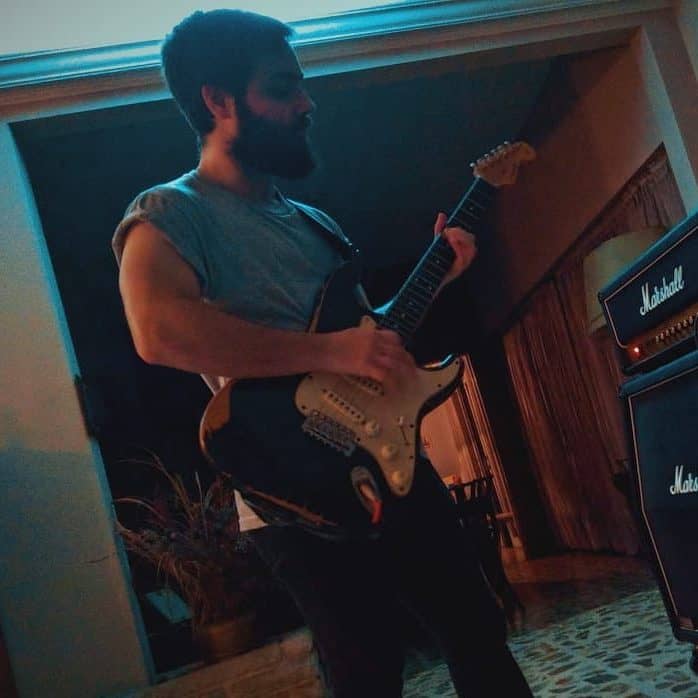 Hello there, my name is Ramiro and I've been playing guitar for almost 20 years. I'm obsessed with everything gear-related and I thought it might be worth sharing it. From guitars, pedals, amps, and synths to studio gear and production tips, I hope you find what I post here useful, and I'll try my best to keep it entertaining also.