Out with the old, in with the new. A lot of us are on a tight budget and have a limited amount of space when it comes to new gear. So "recycling" old stuff that hasn't been getting a lot of use is crucial.
Often there's even a bit of mental self-trickery (or with others) involved with trading because we like to think we didn't actually spend any money, we just accepted credit instead of cash.
Selling to guitar stores isn't always a keen business plan. But most shops that buy and sell used goods will offer more in trade value than cash. In our industry, Guitar Center, Sam Ash Music, and Music Go Round will make you trade offers for used gear, but the details can be fuzzy, so ask a lot of questions.
Any store that buys used gear could be listed as a store that accepts trade-ins because you can just spend your money at the same store.
But some stores will offer an incentive for you to trade so they aren't actually losing your new cash. After all, they want money coming in the door, not walking out the door.
So let's see if we can determine which stores will offer you more for your gear if you trade or some kind of discount.
Is it common for guitar stores to accept trade-ins?
Let's take a look at three retail stores to see how they deal with buying used gear: Guitar Center, Sam Ash Music, and Music Go Round.
When you sell gear to Guitar Center you have the option of choosing store credit, which will get you a 10% discount on some new items at the store.
A lot of gear is excluded from this deal and although you may be able to work out a "let me go ask my manager" type of deal, make sure to get all the details sorted out before you accept store credit instead of cash/check.
If you are selling to Sam Ash Music you are invited to ask about their "very generous trade-in program". I haven't been to a Sam Ash store for at least 10 years so you may know more than I do about their exact policy.
From looking around online I believe you are able to get 10-20% more in trade credit than cash but I would also expect some exclusions similar to GC.
If you want to trade with Music Go Round, remember that all of the stuff at these stores is used gear.
Now I have personally sold some things to MGR before but I opted for cash.
And Music Go Round doesn't advertise an exact percentage for their trade-in program on their main website.
So I think you can also expect to get about 10% more in trade value for what you sell but it may depend on the specific store you go to because these stores are franchises, not corporate.
Is it a good idea to trade in your guitar at the store?
If you are trying to clear out some of your instruments and you need to do it quickly then it's hard to beat the convenience of selling to a store.
However, you will not get nearly as much money back as if you sold it to a buyer directly.
Selling at the major online platforms you will likely be charged 5%-10% in fees but a music shop will probably give you half of what they will sell it for.
So if you have a lot of cheaper gear that isn't worth shipping (or a lot of your time) I think it's acceptable to take it all to a shop to sell.
But if you have nice guitars and expensive equipment then you are definitely better off selling them yourself.
Do smaller stores give a better value for trade-ins?
I obviously can't tell you what your local store would offer you for your gear but expect them to be a bit pickier about what they buy/trade.
They simply don't have as much fluid capital or a huge customer base to re-sell to.
As far as trade goes, keep in mind that smaller shops may not get the bulk discounts from manufacturers that large chain stores can leverage, so their margin for profit may be smaller too.
However, if you are a long-time customer and have developed a friendship with people at a local shop you may fare better than Average Joe walking in off the street.
Can a store not take your guitar as a trade-in?
A store (especially local stores) may not want to accept your guitar as a trade-in or buy it at all.
A lot may depend on the value of the guitar but you need to put your best foot forward too.
Make sure to clean and test your instrument and don't forget the tremolo arm and cover for the tremolo cavity on the back.
And if you have done any modifications to your guitar you should get the instrument as close back to "stock" as you can before selling it.
Always keep the original parts when you modify a guitar and if you've changed the pickups, I hope you know how to use a soldering iron.
Just think: would you want to buy a dirty, modded guitar with parts missing?
Is it better to sell your guitar on your own than to trade it in?
Unless you are in a time crunch, I believe you will be better off selling your instruments by yourself 90% of the time.
You will spend more time doing it and have to wait longer but you will almost always get more money if you are patient.
Especially if you use a service that offers free listings and you don't have to pay any fees unless your guitar sells.
But in fairness, I will give shops their due as well. There is something nice about being able to go to a shop and have a variety of used instruments to try.
So if you value this service that stores provide then contribute to it.
Because if you only sell your instruments directly then you certainly shouldn't complain that the Guitar Center or Sam Ash near you doesn't have a good selection of used guitars.
Best places to sell your guitar
In order to get the most out of selling, you should strive to sell both locally and directly.
When a buyer has to pay the additional cost of shipping that probably means less money for your gear.
Craigslist is a great option for this or use an online service but specify local sales only.
You can always say you are open to trades and see what offers come up.
I and many others believe that instruments should be played rather than hoarded so if you have more than you need then maybe it's time to downsize or upgrade.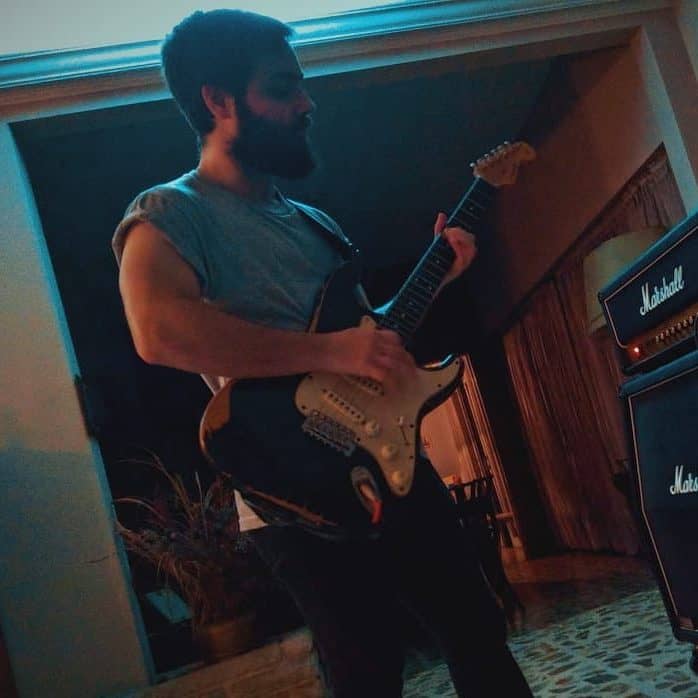 Hello there, my name is Ramiro and I've been playing guitar for almost 20 years. I'm obsessed with everything gear-related and I thought it might be worth sharing it. From guitars, pedals, amps, and synths to studio gear and production tips, I hope you find what I post here useful, and I'll try my best to keep it entertaining also.