After some time playing your instrument you can feel and notice your progress, you are getting better at it so you decide to start your own band.
You talk to friends, make posts on the Internet, and fortunately you get musicians willing to be part of your project.
However, at the moment of joining to practice you are not sure about how much time you should spend on that or how many times you should reunite weekly.
Although this might be such an overwhelming situation, we are here to help you.
The time you spend practicing will depend on what your final goals are as a band. Generally, a band should at least rehearse one or two times a week for 2 to 4 hours. But if you play just for fun, you shouldn't be stressing too much about it.
In this article, I will try to explain the reasons why you need to practice and
the benefits that can bring you.
In the end, you will know everything related to band rehearsals and practices.
What's your band's main goal?
The frequency of your practice will always depend on your band's main goal, you have to wonder whether you are playing for a living or playing just for fun.
First of all, you have to set objectives as a band, if playing is only a hobby you should join together at least once a week and practice from 2 to 4 or 5 hours.
Hey, maybe even less than that. Find a schedule that still allows you to have fun!
On the other hand, if you see your band as a job you should join twice or three times a week.
As you are getting paid you should take it seriously, in a way you will be a professional so you need to set goals to achieve your expectations.
It is said that serious players don't practice, they rehearse and that's what a group should do.
Practice is related to individual playing, learning the songs you are going to play, and building up techniques or skills while rehearsing is about to put everything together and make it work.
It is important to bear in mind that if you practice every once in a while you are wasting valuable time and it will be really hard to get along with your bandmates.
Like everything in life, having a band requires being responsible when you arrange a rehearsal or practice, attend to it, and don't be late, otherwise, you will never get to know the musicians you are playing with.
Always focus on getting productive practice
Musicians tend to sit and just play whatever comes to their mind, is their nature, something they do without thinking.
That's why is important to focus on the practice to take profit from it and be as productive as possible.
Make emphasis on getting the songs done, play them from the beginning till the end, stop in the sections that need to be revised so you can reinforce them, and pay attention to everything that could be improved to get a better overall sound.
Although it is a funny, enriching activity try not to jam and don't waste time noodling on your instrument, it will be aimless and counterproductive.
Needless to say, if your goal is to become better at playing as a band you must rehearse as if you were playing live.
The way you practice and rehearse is the way you are going to sound on stage, be compromised, and play consciously.
Tips on how to improve your band practice productivity
Is not always a matter of quantity but quality so, if you have a band I am sure you will want to be as productive as possible.
Furthermore, I will give you some tips to improve your band practice productivity.
Time is always an important issue in every aspect of our lives and the same happens within a band, you will have to make a profit from every time you practice.
To do that, it will be helpful to set each rehearsal goal, decide how much time you will be spending on practicing songs you already know and how much on composing original songs.
Getting early to the rehearsal is also quite important, preparing the room, setting up the equipment (amps or pedals), tuning, and warming up take some time.
Eliminate every distraction at those moments and stay concentrated on taking advantage of your time.
Every band expectation is to sound amazing on stage so, If you feel that something is not working, tell your bandmates and try to solve it.
It is better to stop and go back through the sections you consider are not going well, in the end, you will notice the difference after looking at them.
How much to practice if your band has shows booked
When you are going to have a gig it is important to have everything prepared to give a great show and have an impact on the audience.
As a matter of fact, is quite usual to increase the number of practices before the presentation.
For those who are not professional players but enjoy giving concerts, I recommend you decide which songs you want to play and once you have the setlist practice it strictly.
Regarding pros, they are more fond of just rehearsing when they are going to have a tour.
Bear in mind that you should play on stage only if you have already been practicing, although you can do it, is not a good idea to arrange shows if you are not playing as a band.
It is better to keep on playing so that when you have the opportunity to gig, you can ramp up rehearsals and be prepared to give a perfect presentation that you will truly enjoy.
How much to practice if your band doesn't have any shows coming
This always depends on each group but I consider that although your band doesn't have any shows coming, you should join and practice at least once a week, maybe twice if possible.
In that way, you will keep the songs fresh and you won't lose the groove as a band.
Some bands tend to give up the practice if they don't have shows booked and that would be the worst decision you ever made.
By doing that you will be throwing away all the progress you have just made so don't quit or skip rehearsals, be there if you really are interested in getting better as a group.
The ideal practice length
As mentioned before, every group is different so this may vary from one band to the other but in general terms, a good practice length would be from 2 to 4 hours.
Less time won't be enough, take into account the time you spend setting up everything, in that way you can schedule rehearsals better.
However, more time won't be better, what is worse, it will be quite unproductive.
After four or five hours of doing an activity, you start to suffer from mental tiredness which truly affects your performance, the same happens while playing for extended periods.
Band members should also practice by themselves
This might sound obvious, but let me tell you that some players expect the inspiration to come up while they are in the middle of a practice.
That would be extremely harmful to your band, what is more, in a way you are being disrespectful towards your bandmates who do know their sections.
Every band member should learn their parts on their own so that the rehearsal will work as a linker with the rest of the musicians.
In addition, getting your chops up to speed is your responsibility thus, something to do at home, not during the practice.
Moreover, you should do your technique exercises at home as well.
If you don't learn your parts you will be ruining the whole progress so, why are you in a band?
Behave like a professional and don't wait until a rehearsal to get things done.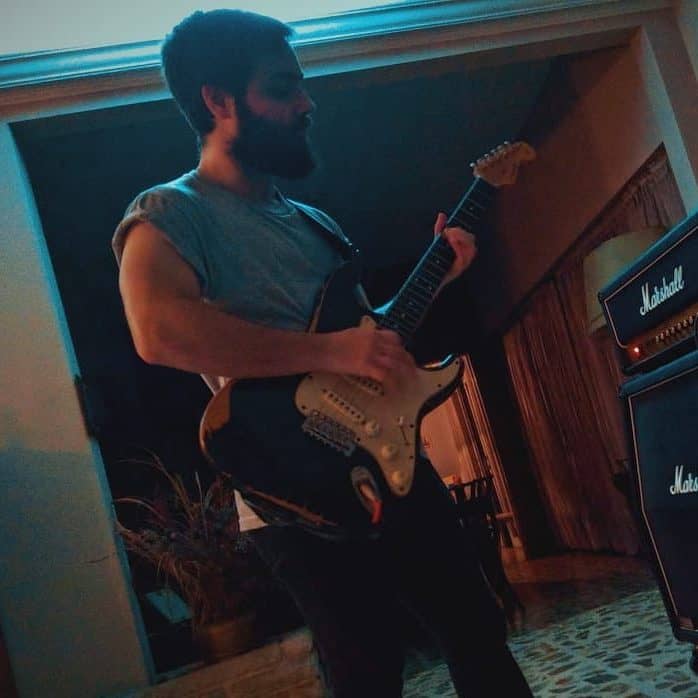 Hello there, my name is Ramiro and I've been playing guitar for almost 20 years. I'm obsessed with everything gear-related and I thought it might be worth sharing it. From guitars, pedals, amps, and synths to studio gear and production tips, I hope you find what I post here useful, and I'll try my best to keep it entertaining also.