Music has the ability to capture the purest essence of love, and when accompanied by the strum of a guitar, it becomes an experience like no other.
That's why we're going to embark on a heartfelt journey and explore 31 Guitar Love Songs that will undoubtedly strike a chord deep in everyone's heart.
Whether you're sharing an intimate moment with your special someone or simply want to immerse yourself in the magic of love through music, we have a song for everyone.
Plus, this carefully curated list spans decades of music history, from classic ballads to contemporary gems.
So grab your favorite acoustic, settle into a cozy spot, and prepare to be serenaded by the most enchanting guitar love songs ever composed.
1. Can't Help Falling in Love – Elvis Presley
At the top of this curated list, we have an iconic love song that has captured the hearts of millions.
Featured on the 1961 album Blue Hawaii, the king of rock and roll showcased his ability to convey deep emotions with this mellow, smooth ballad.
To play this song, you will first need a capo on the second fret.
However, you can play it using different chord shapes, either transposing chords or just using open chords in the progression.
The song consists of two main sections, the first contains the verses, while the second refers to a kind of bridge.
The intro plays the following chord progression: C – G – Am – F – C – G – C and then moves to the verse.
Simply put, the intro is a variation of the verse.
As for the latter, it contains a chord progression that can be divided into four parts.
The verse starts with C – Em – Am, holding the last chord for a longer time, and then F – C – G, also with the last note held.
After that, it continues with F – G – Am – F and finally goes to C – G – C.
What comes next is the bridge, the only section that presents something new: By using a sequence of open chords, this section plays Em – B7 three times and ends with the progression Em – A7 – Dm – G.
Then you return to the chord structure of the verse and there are no new sections.
As you can see, a simple acoustic love song that will captivate people of all ages!
2. Just the Way You Are – Bruno Mars
Released in 2010 as part of the album Doo-Wops & Hooligans, this track became very popular at the time.
Although Bruno Mars is known for his funky, danceable tunes, he also shows his artistic side through love ballads like this one.
Once again, this song uses a capo at the 3rd fret but can be played without it.
Although the track originally employs a fingerpicking style, you can strum the chords and it will sound amazing.
This song consists of a simple chord pattern: D – Bm7 – G – D.
Once you get the hang of the rhythm, you can play the track from start to finish because it uses this progression throughout the entire piece, you can learn it quickly after just a little practice!
3. You're Beautiful – James Blunt
James Blunt is known for his emotional plus touching songs and this track is no exception.
Released in 2004 and included on the album Back to Bedlam, You're Beautiful is a hit that was played on every radio station back in the day.
Although this tune is originally played on piano, it can easily be played on guitar.
Just like the previous songs, You're Beautiful uses a capo, but this time at the 8th fret.
But again, you can play it without it by transposing chords or changing their shapes.
The intro is a simple melodic line that you can play right away.
For the verses, you need to play the chord progression G – G/F# (or D/F#) – Em7 – Cadd9.
Interestingly, these chords are played with the two higher notes held throughout the sequence, so all you have to do is change the position of your index and middle fingers.
The chorus uses the same chords, but in a different order and with some variations.
For a better understanding, let's split this section into two parts.
The first line of the chorus plays Cadd9 – D/F# – Em7 – D/F#, while the second line plays Cadd9 – D/F# – G.
Finally, the third line contains the chord progression – Cadd9 – D/F# – G – D/F# – Em7, using G and D/F# as passing chords, which together make up the first part.
In the second section, we have the chord sequence Cadd9 – D/F# – Em7, which ends with Cadd9 – D/F# – G and leads to the intro melody.
The only remaining part is a bridge that uses the same chords.
The bridge is as follows: Cadd9 – Em7 – Cadd9 – D/F# – Cadd9 – D/F#.
What comes next is a final chorus, or outro, which has some variations, but is very similar to any chorus.
4. Wonderful Tonight – Eric Clapton
5. Love Me Do – The Beatles
6. I Will Always Love You – Whitney Houston
7. More Than Words – Extreme
8. Someone Like You – Adele
9. Perfect – Ed Sheeran
10. (Everything I Do) I Do It for You – Bryan Adams
11. I'm Yours – Jason Mraz
12. Adore You – Harry Styles
13. Your Body Is Wonderland – John Mayer
14. Chasing Cars – Snow Patrol
15. I Don't Want to Miss a Thing – Aerosmith
16. She Will Be Loved – Maroon 5
17. Something – The Beatles
18. All Of Me – John Legend
19. Always – Bon Jovi
20. When A Man Loves A Woman – Michael Bolton
21. You're Still The One – Shania Twain
22. Journey – Faithfully
23. Better Together – Jack Johnson
24. Stay With Me – Sam Smith
25. Iris – The Goo Goo Dolls
26. Yellow – Coldplay
27. She – Elvis Costello
28. Stolen Dance – Milky Chance
29. Angels – Robbie Williams
30. It Must Have Been Love – Roxette
31. Heaven – Bryan Adams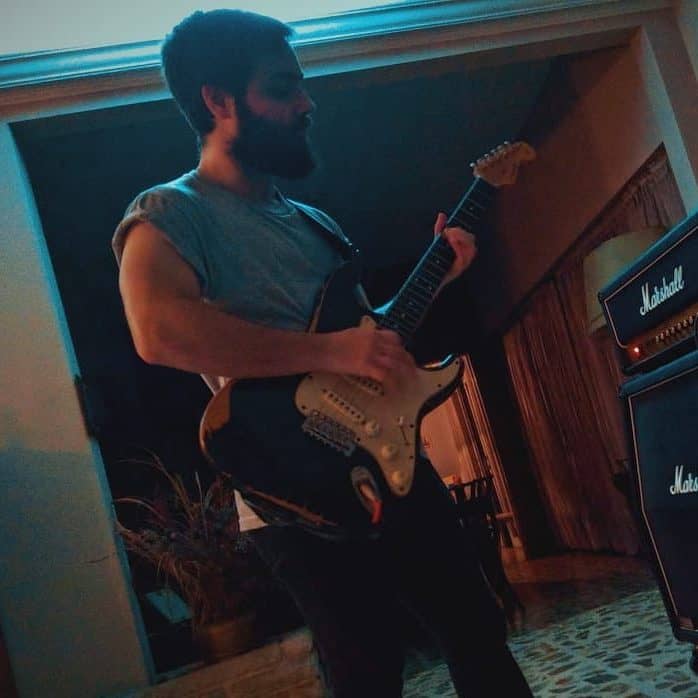 Hello there, my name is Ramiro and I've been playing guitar for almost 20 years. I'm obsessed with everything gear-related and I thought it might be worth sharing it. From guitars, pedals, amps, and synths to studio gear and production tips, I hope you find what I post here useful, and I'll try my best to keep it entertaining also.