There are a lot of discussions, comments, and videos about how horrible going to Guitar Center is these days. And when Guitar Center is in the news it tends to be bad news.
Most people who follow musical gear news know about the debt problem that GC faces and its periodic refinancing when the debt is about to come due.
It seems like everyone is waiting for the hammer to finally fall…but they've been waiting for a while and musical gear companies just had some of their best sales years in a long time.
Guitar Center offers the advantage of trying gear before you buy and is the only option for some people in remote areas.
They also give you access to a huge amount of used gear from across the nation.
There are some people who actually hate GC but I think most of the trash talk is just fluff or a trendy topic for a video.
People mostly hate Guitar Center because of 4 reasons: Mislabeled or misplaced products, a poor overall selection of products and vendors available, them being considered an unfair competitor to mom-and-pop shops, and their selling refurbished or demo items without informing so to the buyer.
There has been a lot of change in how consumers purchase goods recently and pandemic lock-downs really solidified it.
Even people who preferred brick-and-mortar stores are in the habit of ordering food, pet supplies, clothes, or whatever and having it delivered straight to their homes now.
But Guitar Center has delivery options too with their Musician's Friend brand's catalogs and website.
So there must be something else that is driving the hatred for Guitar Center. Let's try to pinpoint some specific factors.
What's all that hate about Guitar Center?
I want to focus on the music gear channels on Youtube first because Guitar Center tends to come up a lot.
I think that what may appear to be hatred of GC is sometimes just an easy and trendy topic for a video, especially for creators who do videos or live chats on a weekly basis.
They need content to talk about even when no interesting new gear is being released.
In fact, if my memory serves me right, several people such as Samurai Guitarist, Robert's Guitar Dungeon, and Jonathan from Casino Guitars used to work at Guitar Center:
Now I will list a few of the common complaints that I have heard about Guitar Center and try to offer a rebuttal when possible.
1. Mislabeled products
First is that used items such as guitars aren't always correctly labeled and you end up buying something only to later discover that it's a different model and is maybe worth less than what you thought.
Defense: I'm sure this works both ways. I've never heard anyone complain about getting something for way less than its value because it was mislabeled though.

2. Poor selection of products
Guitar Center doesn't have a very good selection of gear at the stores or a nice variety of colors.
Defense: the stores have limited floor space; they aren't warehouses. So they have to stock what is likely to sell to the average customer, the common denominator. If you want a specific color or something, they will probably be glad to special order it with their next purchase.

3. Unfair competitor
Guitar Center has driven a lot of independent music stores out of business.
Defense: that's just how businesses work. Ordering gear from Sweetwater is no different and if you want to support local stores there is no one stopping you. Also, most of the large manufacturers will not sell to smaller stores unless they commit to ordering a lot of money's worth of products every few months. They would rather deal with accounts for 500 retailers than 5000 so manufacturers have squeezed out a lot of independent stores too.

4. Refurbished or demo items
Guitar Center and Musician's Friend sometimes sell a demo or item that has already been purchased and returned as a new item.
Defense: this one is clearly a problem and I don't have a rebuttal for it! Refurbished or demo items should be sold at a discount, and only after informing the buyer about it.

Is Guitar Center expensive?
Most of the music retailers in the USA offer gear at the same price: retail (MSRP) or minimum advertised price (MAP). There's a lot of competition so it becomes a race to the bottom in order to get customers.
And considering used gear I think the prices are quite good. If you have ever browsed Guitar Center's used section versus listings on Reverb.com there is a big difference.
Reverb.com's used listings are often priced close to or even at the price of new products while GC tends to sell used gear at a reasonable discount.
Does Guitar Center offer poor customer service?
This is another common complaint about Guitar Center stores. I don't think the customer service policies themselves are bad but some people complain about the staff.
Returning to GC's debt problem, I'm sure that there is a lot of stress among the upper and local management and that has a way of trickling down to the people on the sales floor.
For instance, if your boss is in a bad mood, chances are you will have a bad day at work too.
Of course, this doesn't include everyone and a common comment on the internet is "I don't like the staff at the Guitar Center near me but the people at the one on the other side of town are great."
But there does seem to be a pretty high turn-over rate for employees and that means some may not know the details about every item in the store.
Or maybe they are just younger than you and don't have as many years of experience. If that is the case, just chill and do your own research.
Should you buy your gear at Guitar Center?
If you are interested in a piece of gear that your local Guitar Center has in stock then I say go for it. They do offer a service that is becoming rarer and rarer these days: being able to put your hands on something and try it before you buy.
With the quality control issues that plague many manufacturers and variability in wood, I think this is really important.
And Guitar Center offers access to a staggering amount of used gear. They will even have an item shipped from a different city or state to your local GC.
That's another great benefit that they offer and if you need to return the item for some reason you can take it back to the store instead of dealing with shipping it.
Having something shipped to you from an online retailer is great until you have to send it back and then it's a pain in the neck.
I think you should try to keep things as local as you can and GC is the only option for people in some places.
What are some alternatives to Guitar Center?
If you are dead set against buying from Guitar Center there are plenty of other options available.
For brick-and-mortar stores, you should check out independent (mom-and-pop) stores in your area or the other large chain Sam Ash Music.
If you are mainly interested in used gear there is a smaller chain of franchise stores called Music Go Round in some parts of the USA.
And then there are Craigslist and… sorry, I just can't bring myself to recommend pawn shops.
But what about online retail? You are all familiar with Sweetwater by now but some less famous options include American Musical Supply and Zzounds.
Personally, I try to patronize smaller chains or independent shops whenever I can but I don't hate Guitar Center either.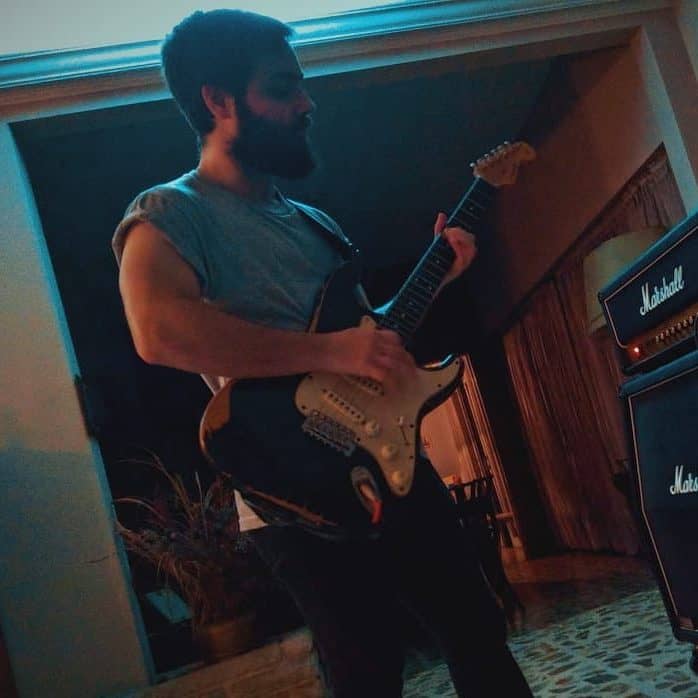 Hello there, my name is Ramiro and I've been playing guitar for almost 20 years. I'm obsessed with everything gear-related and I thought it might be worth sharing it. From guitars, pedals, amps, and synths to studio gear and production tips, I hope you find what I post here useful, and I'll try my best to keep it entertaining also.