The telecaster was the first solid-body electric guitar ever and during its lifespan, it has had a lot of different iterations.
Perhaps, one of the most famous and singular ones is the Thinline telecaster.
But what exactly is a telecaster Thinline? How is it different from a normal telecaster?
If you just want a quick answer to these questions, here it is.
The main differences between a Thinline Telecaster and an original one are that Thinlines are chambered instruments with a center block where pickups and bridge are mounted and have a glued top. They also usually come with humbucking wide-range pickups. Original Telecasters are simpler solid-body instruments.
For those hungry for some extra information, in this article, I will talk in detail about the main features that set apart a normal telecaster from a Thinline telecaster.
Then, I will argue about the pros and cons of this kind of guitar, and I will mention some of the most famous players that have used them over the years.
Finally, I will give you my insights into which kind of tele I think might be better for different kinds of players
Are you ready to get started?
Let's go!
Where does the Thinline name come from?
There are many explanations for the "Thinline" denomination, but a simple one is that it defines hollow-body guitars that are thinner than the normal big chambered ones. Another definition is that Thinlines are hollow bodies with a center block where pickups and bridge are mounted to reduce feedback.
Brief history of the Thinline telecaster
The Thinline telecaster was designed in 1968 by the German luthier Roger Rossmeisl. This task was commissioned by the Fender company as an effort to reduce the original telecaster's weight, that increased year by year due to the insufficient supply of light ash wood that Fender formerly used in their production.
The result of this search was a new thing that had so much in common with a tele but was not what you would think a tele is.
Since then, there has been a lot of iterations of this model, however, one of the more iconic is the one that came in 1972 where the original single-coil pickups were replaced by humbucking wide-range Fender original ones.
This was, I think, an effort to further differentiate it from the original teles and give the Thinlines an extra unique personality, that suited them amazingly.
What are the main differences between a Thinline and a solid body Telecaster?
Chances are you will know a Thinline telecaster from a regular one if you see it. You might not even know yet that they are called this way, but their looks are pretty iconic and different from the originals.
I think the main things that stand out from a Thinline are the F-hole on the body and the wide range pickups.
But let's dive into the differences in categories:
Construction
Sometimes seeing it is better than having it described.
The main difference between an original tele and a Thinline, construction-wise is the chambered body, the center block, and the glued top.
It might not sound as much, but believe me, it's a lot.
Think that the telecaster is perhaps the simpler electric guitar ever, and merging it with the fancier specs of a hollow-body was surely a no-brainer for the year in which it was introduced.
Pickups
The Thinline was originally conceived maintaining the original's pickup configuration of 2 single coils. However, a few years down the road, when the most iconic update was made to the model, Fender decided to install 2 new humbucking wide-range pickups on it.
This new kind of pickup was designed by Seth Lover, the father of the humbucker pickup in the early 1970s.
Fender wide-range pickups are described as fat-sounding but a lot clearer than Gibson's muddier cousins. Many players argue that these pickups retain the feel and response of single-coils while being humbuckers.
Tone
The tone of a Telecaster Thinline is very particular, in part because of its construction and in part because of its pickups.
As you would expect from being a chambered guitar, they sound bigger and rounder. They don't have the snappier sound of an original tele, but that's ok. They are not intended to sound that way.
They neither sound like a big chambered Gretsch or Gibson. Their tone could be described as having a sophisticated rounder twang than their solid-body relatives.
Many players like Thinlines for their ability to take effect pedals and deliver amazing processed tones. Also, humbucker pickups and especially wide ranges are great for rhythm playing.
Of course, the unique character of not being the industry standard is another feature that makes people gravitate towards them.
Weight
Due to their chambered bodies, Thinline telecasters are, on average, 25% lighter than original ones. This might not sound like a big difference, but believe me, if your back is sensitive to heavy guitars, it would be a big deal.
A normal tele usually weighs around 8 lbs, while a Thinline could easily be in the 6 lbs ballpark.
Look
The difference in looks between these 2 models of telecasters is pretty significant. As you could see in the pictures of this article, Thinlines have a big F-hole on their bodies, different pickguards, and, in most cases, wide-range humbucking pickups.
In my opinion, Thinlines look more sophisticated, while original teles have that raw simpler guitar-as-tool look that captivates many players.
Price
Thinline telecasters are usually more expensive than original teles since they require a more complex manufacturing process and use rarer pickups. Original teles are as simple as an electric guitar could get and that seriously decreases production costs.
Also, original teles are way more popular, so you will find a lot more options, models, brands, and series for them than for Thinlines.
Pros and cons of a Thinline Telecaster
Here is a table with the top pros and cons I consider a Thinline Telecaster could have:
| | |
| --- | --- |
| Pros | Cons |
| Lightweight | More expensive |
| Unique tone | Less available options |
| Great for rhythm | Their unique tone might not be what a producer looks for |
| Amazing look | Feedback issues |
| Nice sound with effects | Less sustain |
| Rounder, warmer tele tone | |
| | |
Pros and cons of a solid body Telecaster
Here is a table with the top pros and cons I consider an original Telecaster could have:
| | |
| --- | --- |
| Pros | Cons |
| Legendary tone | Heavier |
| Great cleans | Cookie-cutter tone |
| Amazing twang and edge | Thinner sounding |
| Cheaper | Looks cheaper |
| Simpler construction | Not as elegant as a Thinline |
| More sustain | |
| No feedback issues | |
Players who use Thinline telecasters
Here is a list of famous players that used Thinline telecaster at some point in their careers:
Alex Kapranos (Franz Ferdinand)
Keith Richards (The Rolling Stones)
Graham Coxon (Blur)
Wes Borland (Limp Bizkit)
Rich Robinson (Black Crowes)
Billy Gibbons (ZZ Top)
Thom Yorke (Radiohead)
The Edge (U2)
Jonny Buckland (Coldplay)
Which one is better for you?
Here in GearAficionado, I don't like making the hard choices for you. Getting a new guitar is a very personal decision that you should make by yourself, and maybe with your wallet.
I always encourage you to try out all the gear before pulling the trigger, since there are nuances that you could never perceive when reading an article such as this one or even when watching a YouTube video.
I can give you, however, my insights into what I think might be the instrument that better suits different kinds of players.
Here they are:
If you're a country or blues player, go for a normal Telecaster
If you play alternative or indie rock, try out a Thinline Telecaster
If you are a single coil guy, a normal Telecaster might work better for you
If you prefer humbuckers, you should try the wide ranges of a Thinline Telecaster
If you are a session player, an original Telecaster will be a must-have in your arsenal
If you are a rhythm player and enjoy using effects, a Thinline Telecaster might be great for you
If you want a simple guitar to get the job done, go for a normal Telecaster
If you want a unique looking and sounding guitar, get a Thinline Telecaster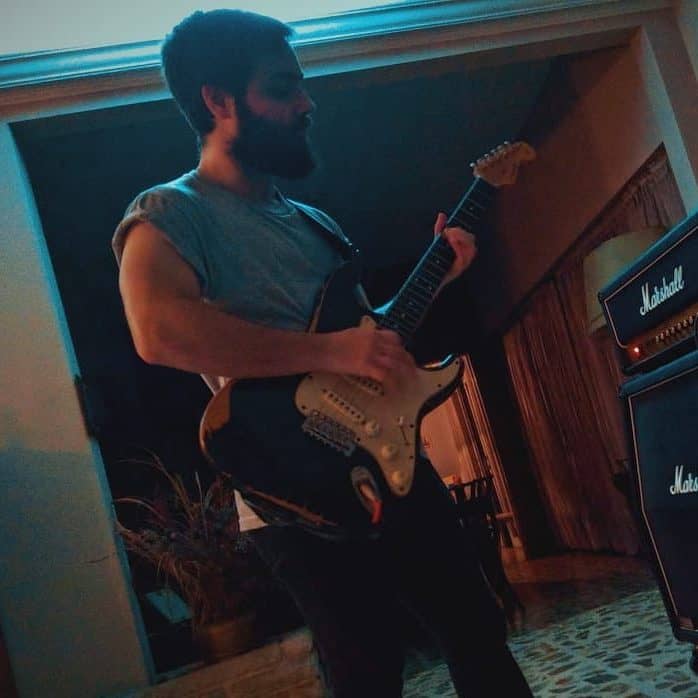 Hello there, my name is Ramiro and I've been playing guitar for almost 20 years. I'm obsessed with everything gear-related and I thought it might be worth sharing it. From guitars, pedals, amps, and synths to studio gear and production tips, I hope you find what I post here useful, and I'll try my best to keep it entertaining also.