It is time to have this discussion. We can't avoid it any longer.
These 2 DAWs have very passionate fan bases that would not accept the thought of giving the other a try.
For many others of us, it's just a matter of which one you picked up first and therefore is the easiest to use. Not such a big deal.
But sometimes I wonder what are the main differences between these 2 incredibly complex pieces of software?
Is there really a sound difference as some claim?
We are going to dive deep into these arguments here, but for those who want a short answer, here it is:
The main differences between Ableton Live and Cubase are that Ableton has live performance oriented features that Cubase lacks, and might benefit sound explorations. Cubase will be better for those who focus on structure, have the sounds predefined, and prefer a traditional, heavily customizable workflow.
In this article, we will talk about both these DAWs main characteristics, their pros, and cons, and then we are going to put them side by side to display their main differences.
After that, we will give you some insights into which one would be the best for you.
Let's get started!
Ableton Live main characteristics
Ableton Live is the weapon of choice for many electronic music producers. That's not by chance. Its main feature is the "Session view", which differs greatly from the most common track layout that most DAWs have.
In this Live view, tracks are shown vertically, with slots to add audio or midi directives. This makes for a great experience when composing, trying out new sounds, or as many do, playing live using this feature as a loop machine.
Of course, Ableton Live can also be used in a more "traditional" way by switching to its "Arrangement view". This mode is more recognizable for most producers since it takes from the industry standard of channels ordered in horizontal rows.
However, the workflow in Live is always dynamic and you can find yourself switching from one mode to the other seamlessly.
Ableton Live pros and cons
We can ramble for hours about what makes Ableton Live a great alternative, but let's make some bullet points for the things that define this platform.
As in all things in life, there are great and not so great features…
Ableton Live pros
Here are some of the best things Ableton Live has to offer
The Session view
Incredibly easy midi mapping
Very dynamic mixing experience
Amazing user-friendly MIDI editor
Racks: Reusable, customizable combinations of instruments and FXs
Max for Live: A platform for creating devices that work with Ableton seamlessly
Great quantizing algorithm
Very usable built-in instruments and effects
Nice implementation of drum racks
Optimized, efficient CPU usage
Fully-featured demo without saving option
Ableton Live cons
Here are some of Ableton Live's main drawbacks
You can't assign global custom key commands or macros
No so great functionalities and "quality of life" features for editing audio clips
No easy way for syncing audio with a video source
No takes feature for recording, making it harder to edit live input iterations
It might take some time to become a power user
Some people hate Ableton's piano roll
Cubase main characteristics
Cubase is a more "traditional" approach to the Digital Audio Workstation. It's for many the composer's choice.
Channels in this piece of software are displayed in a horizontal fashion, and everything looks like the industry standard. You won't get lost in it.
Many world-renowned composers and film scorers choose Cubase for its customization capabilities.
This DAW is seen as one of the most robust ones for audio engineers. It's the top choice of many professionals for mixing and mastering.
Cubase, at its core, may look like a more "serious" tool for professionals who need to get the work done.
That doesn't mean you can't have fun with it. If you know what you're doing you can pull off great things in its environment, and many producers from "less serious" genres or branches or work tap into it every day.
It has almost no exclusive live performance capabilities, but it has some features that facilitate collaboration with other people on projects. Also, there are great multi-tracking solutions for recording.
Cubase pros and cons
Cubase is an amazing DAW, but it might not be for everyone.
Here are some of Cubase's main advantages and pet peeves:
Cubase pros
Here are some of the things that make Cubase stand out
Heavily customizable workflow
The Project Logical Editor can create conditional based rules that enhance the user's experience
The Logical Editor can be used for establishing automated custom MIDI editing rules
Amazing MIDI editor that allows seeing notes in multiple instrument tracks
Advanced Export
Enhanced Synchronization
Metering and processing features built-in
The multiband imager makes for an amazing mixing experience
Built-in score editor
Cubase cons
Here are many things that we don't like about Cubase
Not that CPU friendly
Very steep learning curve
USB dongle system for storing licenses
Clumsy automation process
Many features that not every user would need
Not so intuitive keyboard shortcuts
Limited quantity of stock FX and instruments
Main differences between Ableton Live and Cubase
Having discussed the main features of both of these amazing DAWs, it is time for putting them side by side and trying to find out what separates them.
This comparison will, of course, be subjective and arbitrary. What we claim is more useful might not be for you, and we will argue about that later, in the next section.
Here is a table with the main differences between Ableton Live and Cubase:
| | | |
| --- | --- | --- |
| Feature | Ableton Live | Cubase |
| Pricing | A bit more expensive | A bit cheaper |
| Live performance tools | Great | Not a strong point |
| Arranging tools | Good | Great |
| Mixing and mastering tools | Good | Great |
| Workflow customization | Decent | Great |
| Automation controls and options | Great | Good |
| CPU optimization | Great | Decent |
| MIDI editing | Good | Great |
| Learning curve | Good | Decent |
| Built-in FX and instruments | Great | Good |
| Quantizing and working with samples | Great | Decent |
| Score editor | Inexistent | Great |
Which one should you choose?
The best DAW for you is the one you can afford and know how to use.
If you have an idea, the thing you must value the most is how quickly can you download it from your head to your computer.
Maybe you find the best tool for doing that is Audacity…
Perhaps you need the stimulus to your creative side of the brain that Ableton's Session view can provide you. This would really be a point if your creations are more focused on sound than on form.
On the other side of the spectrum, maybe you already have everything laid out, and sounding good, in your head and you just need to fire up a session with all your presets in Cubase and just write/record the music and bounce it as soon as it's done.
For every kind of worker, there's a different tool, and what we have discussed previously surely showcases the differences between these 2.
There's nothing wrong with picking one or the other. You won't write or record better music with Ableton or Cubase, and you won't be a more serious musician with one or the other.
The ideas are in your head.
It's just a matter of taste and what adapts better to your workflow and enhances it.
If you want some quick insights into what we think are good use cases of one or the other, here are some:
If you plan on incorporating digital elements into your live performances, go for Ableton Live
If you are looking for a serious, industry-standard recording solution, try Cubase
If your approach to music is more sound-based, give Ableton Live a look
If your approach to music is more based on structure, form and you have the sounds predefined, Cubase might work better for you
If you are a heavy automation user, you will enjoy Ableton Live
If you are an audio engineer that will work in professional audio mixing and or mastering, Cubase tools might suit you better
If you work a lot with samples, Ableton Live will serve you better
If you need a built-in music scoring solution, get Cubase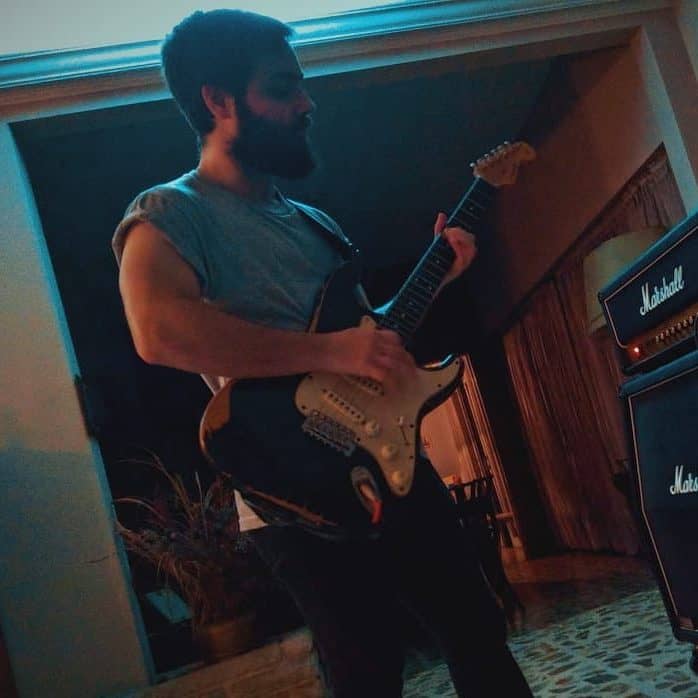 Hello there, my name is Ramiro and I've been playing guitar for almost 20 years. I'm obsessed with everything gear-related and I thought it might be worth sharing it. From guitars, pedals, amps, and synths to studio gear and production tips, I hope you find what I post here useful, and I'll try my best to keep it entertaining also.