If you're a musician, it's tempting just to go online, punch a few keys, and see what you're looking for. Some shops give you better deals, so you can find what you need at a great value.
In general, you'll typically find all the essential physical supplies. However, what makes one shop stand out is its variety of products, ease of use, information displayed, and friendly customer service, and I think Sweetwater has an edge in these departments.
Yet, with so many great choices, it can be challenging to pick the best one. So, I decided to create this comparison between online music gear stores. Let's get started.
Comparing Online Music Gear Stores
Online purchasing has made our lives so much easier. First off, you don't have to spend hours in a physical store, which saves time and energy.
Then, there's the benefit of seeing each shop's full range of products in stock. You can also open up each store in a different tab and compare costs and features.
I've found that this has definitely improved how I pick my purchases. Plus, I've gotten some pretty sweet deals online that I wouldn't have from a brick-and-mortar store.
So, to help you make the most of your online shopping experience, I put together some of the highest-rated, most trending online retailers.
Take a look.
Product Selection
The Internet is a vast ocean filled with potentially endless possibilities. So, online stores have to know how to entice their customers to keep them coming back.
One shop that does just that is Sweetwater, which has established itself as a prominent member of the e-commerce industry.
How? Well, for starters, this online shop offers an impressive variety of professional and home audio gear.
Another hotbed of music gear is Guitar Center (GC). They provide a long list of all categories of equipment and instruments, from those designed for beginners to professionals and everything in between.
I was also impressed to find that they offer a wide range of services, including music tuition.
A subsidiary of GC, Musician's Friend has created a niche for itself as a reputable online music store. Thanks to its extensive portfolio of music gear and a wide variety of instruments, with the focus being more on guitars.
However, I've noticed that they lack many of the major brands. Plus, they offer minimal, if any, customization of their products.
Website Features
To compare all three sites and get a feel for their strengths and weaknesses, I shopped for the same item.
With Sweetwater, the search results provided the most relevant options first. However, on the other two sites, I had to do a bit of browsing to find what I was looking for.
The other thing I liked about Sweetwater is that it displays actual product pictures. This is an important part of the buying process, especially since you can't handle the product before buying it.
The pictures were accompanied by specs, like the weight and dimensions of each product.
Even though GC and Musician's Friend provided adequate specs, their product pictures weren't as detailed as those on Sweetwater.
Financing
Sweetwater customers appreciate being able to finance their purchases, thanks to the Sweetwater Card. It saves them the hassle of having to pay the full amount at once because, as we all know, music gear can cost an arm and a leg.
For Guitar Center customers, there's a financing card called the 'Gear Card.' I also found several business-to-business programs and other sources to finance your purchases.
Then, there's the limited-time Platinum Card provided by Musician's Friend. With this card, buyers get 0% interest for a maximum of 48 months on qualifying purchases.
Even though I'm not a professional musician, I appreciate the effort Musician's Friend put into making music gear accessible to everyone through their various financing programs, which include the following:
Business Pricing
Military Discount
Musician's Friend Rewards
Progressive Leasing
Shipping
At Sweetwater, almost all of their products qualify for free shipping and generally take anywhere from 2–5 business days to arrive.
As for those that require shipping fees, like heavier products, the rates are still quite reasonable.
Unfortunately, international shipping is restricted due to certain limitations imposed by the manufacturers. So, that's out of the store's hands.
The shipping at GC is mostly free, except for certain items, such as vintage and clearance products, as well as special orders.
One advantage is that they also ask you if you'd like to pick your item up at the nearest physical store, which I think is a nice touch.
Best of all, they sell to over 100 nations worldwide.
As for Musician's Friend, their shipping policy is pretty straightforward. Heavy packages are shipped via freight and could require extra shipping fees.
All other items are eligible for free shipping throughout the US, including used gear. Yet, they take slightly longer than a week to arrive.
Warranty and Insurance
I found one of the best warranties at Sweetwater. They have something called the "Total Confidence Coverage", which is a 2-year automatic warranty.
It's free of charge and comes with almost every one of their products.
Sweetwater also has a no-hassle return policy for newly bought items as long as the product is returned within 30 days of arrival.
As for used products, they offer a more lenient 90-day warranty. The only stipulation is that you bought the used item through the Sweetwater Used Gear Marketplace.
I also like the 180 days of customer satisfaction at Guitar Center. During this time, you can return your purchase in its original state for a full refund.
Plus, via the leading provider of device insurance, Asurion, you get extended insurance that covers both new and used music gear.
Another store that offers an extended 2-year warranty is Musician's Friend. Yet, it's mainly for percussion instruments and guitars.
Customer Support:
One of Sweetwater's work ethics since it first began in 1999 is building relationships with its customers. Not only are they super nice, but the staff is highly knowledgeable about their products.
Also, the sales rep will contact you after delivery to make sure the product got there in one piece. It's this customer-centric approach that has managed to be hailed as an influential name in the e-commerce industry.
I'm sad to say that the staff at GC are a bit lacking when it comes to technical skills. There are also variances in the quality control and product packaging.
That said, I have to admit their customer service support is decent enough. Plus, they do provide setup services for most of their products.
Another online store with friendly customer support is Musician's Friend. However, even though they mean well and want to help you, they're not always the most proficient.
Used Gear
I enjoyed scrolling through the Sweetwater Used Gear Marketplace simply because of the way the shop facilitated the transactions between audiophiles.
Yet, it's worth mentioning that Sweetwater simply hosts this marketplace; they don't take part in the deals.
As for GC, one of their best features is the vast array of high-quality used gear. They range from the expensive antique and bespoke guitars to low-cost options for beginner and amateur audiophiles.
Similar to other online retailers, Musician's Friend supposedly has a page dedicated to used gear. Yet, it's not as reliable or trustworthy as the other shops on our list.
Trade-Ins
Why not trade in your antique or used music gear for store credit or cash? At Sweetwater, you can do just that via their Gear Exchange service.
GC also offers trade-in services where you can bring in your old gear and trade it in for store credit or for up to $500 in cash.
Musician's Friends is another store that does trade-ins. Yet, they use a third-party affiliate, Smash Direct, that specializes in many types of trade-ins, not just music gear.
Physical Stores
Being the largest online retailer of music gear hasn't stopped Sweetwater from having offline sites as well. The main headquarters are based in Fort Wayne, Indiana, but there are 10 other offices located across the US.
There's no denying that GC has built a solid internet presence. However, what sets it apart from other online retailers is its 290 physical sites nationwide.
While Musician's Friend has proven to be a formidable retailer in the e-commerce industry, it has no physical locations.
Maintenance and Tech Services
One of the features I enjoy is knowing that my music gear is getting the maintenance it needs before and after I buy it. At Sweetwater, each product undergoes a 55-point quality checklist at no extra charge.
Then, an inspection form is signed and sent as proof with your purchase.
GC also offers equipment maintenance as well as expert installation. Depending on the extent of the service, it could be free or cost you an additional charge.
Musician's Friend lacks tech service or almost any type of maintenance.
They're simply the middleman. So, each piece of equipment they sell goes straight from the manufacturer directly to the customer.
Other Places to Get Music Gear Online
Here are a few other notable places you can buy your music gear online.
| | | | | |
| --- | --- | --- | --- | --- |
| Online retailer | Physical store | Website features | Warranty | Maintenance |
| Amazon | n/a | Easy to navigate with quality search options | Standard 30-day return policy | Depends on the seller |
| Reverb | n/a | Can be slightly difficult to navigate for first-time visitors | | Store's Resolutions Team handles all tech issues and maintenance |
| Gear4music | Showrooms are in York, Sweden, and Germany, and recently in Spain and Ireland | User-friendly site with clear and easy-to-follow instructions | 30-day money-back guarantee as well as a 2-year guarantee on all new equipment | No assembly service, but can fix instruments and music gear at an additional cost |
| zZounds | n/a | Straightforward and easy to scroll through | 45-day return policy | Only used gear is inspected before shipment, while post-purchase maintenance is available at an additional cost |
Summary
So, have you figured out which is the best online music gear store for you?
Remember, it's not about getting the best price. Other variables to consider include buying from a shop with a user-friendly website, financing options, and excellent customer service.
Whichever option you go with, enjoy the overall satisfaction that comes with online shopping. More importantly, make sure you get the right support after you've made your purchase.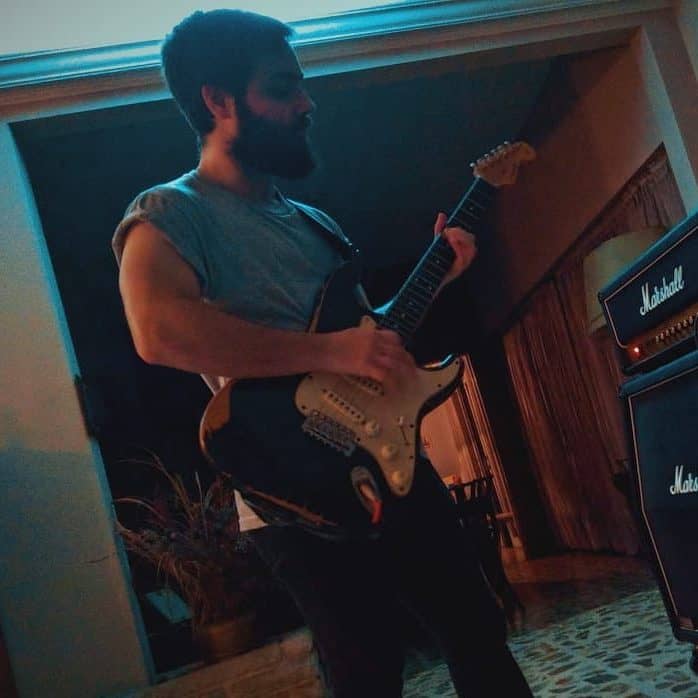 Hello there, my name is Ramiro and I've been playing guitar for almost 20 years. I'm obsessed with everything gear-related and I thought it might be worth sharing it. From guitars, pedals, amps, and synths to studio gear and production tips, I hope you find what I post here useful, and I'll try my best to keep it entertaining also.