Ever since I started playing guitar, I have always confused these 3 Gibson models.
Please don't be offended if you are a Gibson purist, but I don't think I'm the only one having trouble defining what makes each of these models unique.
In this article, we will get to the end of the question and thoroughly differentiate each of these 3 amazing guitars.
If you want a short answer and an easy way to identify these models, here it is:
The main differences between the Les Paul Junior, Special, and the Melody Maker are that the Junior has only a bridge pickup and no luxuries. The Les Paul Special features 2 P90 pickups with individual controls and a bound neck. The Melody Maker has a thinner body, a narrower headstock, and has 2 pickups.
If you have some more time to stay with us, in this article we will talk about the main characteristics of each of these instruments. Then, we will put them side by side and look at their main differences. Finally, we will gather all this information and give you our insights into which one of these you might prefer.
Are you ready?
Let's get into it!
Les Paul Junior main features
The Les Paul Junior was introduced in 1954 as a more affordable alternative to the original Gibson Les Paul.
The way to reduce costs was straightforward: No binding, no carved top, and just one pickup. Of course, having just one pickup meant fewer electronics, and just one volume and a tone knob.
The Junior features a dog ear P90 pickup at the bridge and that's all.
This simplicity is something very appealing for many players. Also, it's said that guitars with only one pickup have more sustain and a distinct tonal profile since there's no extra magnet "pulling" the strings.
This tonal feature was surely not premeditated, but it surely was a happy little accident, as Bob Ross would have said.
Les Paul Special main features
The Les Paul Special was launched in 1955, and this is a guitar that came to fulfill a market gap generated by its predecessor, the Junior.
The Special features 2 pickups, originally P90s, but nowadays can also be found featuring 2 humbuckers. Both configurations have independent volume and tone controls for each pickup.
It has a flat top, and a bound neck.
This guitar is a step closer to its bigger brother, but not quite yet there. However, it's a great alternative for those who can't live without a neck pickup.
And that neck P90 sounds incredible…
Melody Maker main features
The Gibson Melody Maker came a few years later, in 1959. The golden year for Les Pauls.
The original model featured 2 single-coil pickups, something very rare for a Gibson guitar.
All the electronics were assembled in the pickguard, making it a front-loaded guitar.
The headstock for this model is a narrower version of Gibson's original one, and the string run from there to a wraparound bridge.
The input jack on this guitar is at the top rather than at the bottom as in other Les Paul models.
The Melody Maker has had a lot of iterations through the years, and the more modern versions feature P90 pickups.
It is a strange instrument, with features similar to the Les Paul Junior, which uniqueness is sought after by many players.
Love it or hate it it's a piece of modern guitar history.
Main differences between the Les Paul Junior, Special, and the Melody Maker
These 3 guitars have lots of things in common. Firstly they are all made of mahogany for their body and necks, and they all originally featured rosewood fingerboards. Nowadays some modern reissues use alternative fretboard materials such as roasted maple.
Their main differences are subtle, but a deal-breaker for many people, and we think a table would easily point them out:
| | | | |
| --- | --- | --- | --- |
| Spec | Les Paul Junior | Les Paul Special | Melody Maker |
| Body depth | Normal Les Paul | Normal Les Paul | Thinner |
| Top | Flat | Flat | Flat |
| Pickups | Bridge: Dog ear P90 | Bridge: Dog ear P90Neck: Dog ear P90(Reissues also use humbuckers) | Bridge: Single coilNeck: Single coil(Reissues use P90s) |
| Headstock | Normal Gibson | Normal Gibson | Narrower Gibson |
| Input jack position | Bottom | Bottom | At the top |
| Electronics loading | Rear loaded | Rear loaded | Front-loaded |
| Original finish | Faded | TV Yellow | Faded |
| Bindings | No bindings | Bound neck | No bindings |
You can see that each of these 3 models has its own defining features.
Les Paul Junior vs Melody Maker
One might say that the Les Paul Junior and the Melody Maker are pretty similar, but the uniqueness of the Junior, in our opinion, comes from having a single pickup. The Melody Maker's uniqueness comes from its narrower headstock and thinner body.
Les Paul Junior vs Les Paul Special
If you compare the Les Paul Junior with the Special, you see that there are not many differences. The quantity of pickups is the most important one. The Junior's single pickup is what defines its character, while the Special's 2 pickups are what give it its versatility.
Les Paul Special vs Melody Maker
When comparing the Melody Maker with the Les Paul Special you would see that the pickup configuration matches (leaving the single-coil models out of the equation) but the difference in body thickness and headstock is considerable and really affects tone.
If you accept this comparison, the Melody Maker is to the Les Paul what a Mustang or a Duo-Sonic is to the Stratocaster.
Of course, none is better than the other and it's all a matter of taste and preference for versatility against the aggressiveness of the Junior.
Which one should you choose?
Here in GearAficionado, we don't like pointing you in one direction and telling you what to buy based on our own preferences.
Getting a new guitar is always a very personal process that usually requires a lot of research and testing.
We always encourage you to try out the gear before buying it. If you could get to shoot out these guitars in a store or at a friend's house, it will surely be a very informative experience that will make your final choice easier.
There are slight nuances and details that you could hardly get from reading an article or watching a YouTube video.
However, if you are interested in listening to our opinions on this matter, here is what we think you should get:
If you want a cutthroat riff machine, try out a Les Paul Junior
If you really need a neck pickup, the Les Paul Special is your option
If you want a thinner in sound and body Gibson, get a Melody Maker
If you like the tone of single pickup guitar, get a Les Paul Junior
If you just want a stripped-down Les Paul, get a Les Paul Special
If you are looking for a unique sound and look, check out the Melody Maker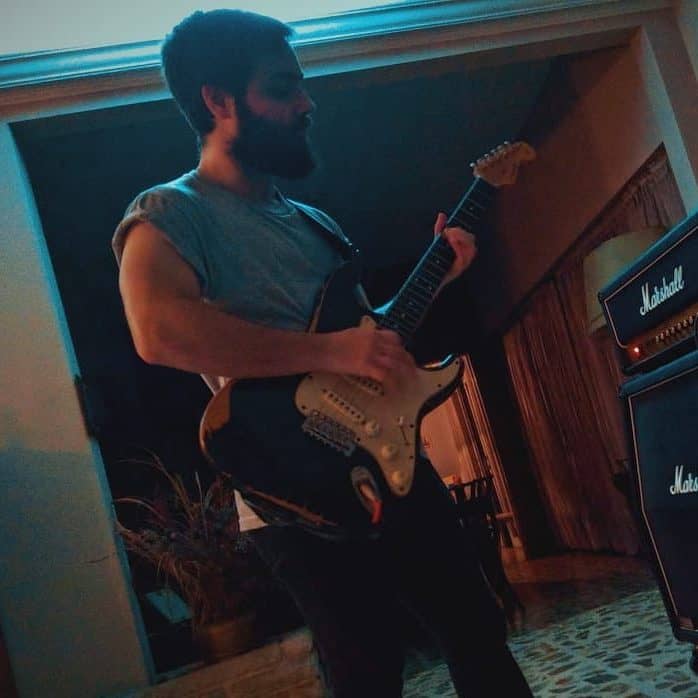 Hello there, my name is Ramiro and I've been playing guitar for almost 20 years. I'm obsessed with everything gear-related and I thought it might be worth sharing it. From guitars, pedals, amps, and synths to studio gear and production tips, I hope you find what I post here useful, and I'll try my best to keep it entertaining also.